Outdoor spaces most times go unutilized and unappreciated. Which is quite a waste considering you have already paid or is still paying for that space. There is no harm in utilizing that space by either starting up a flower garden or building decks that you may use for lounging after a long day at work. In this article, we shall provide you with some ideas that may help you add life to your yard on a budget.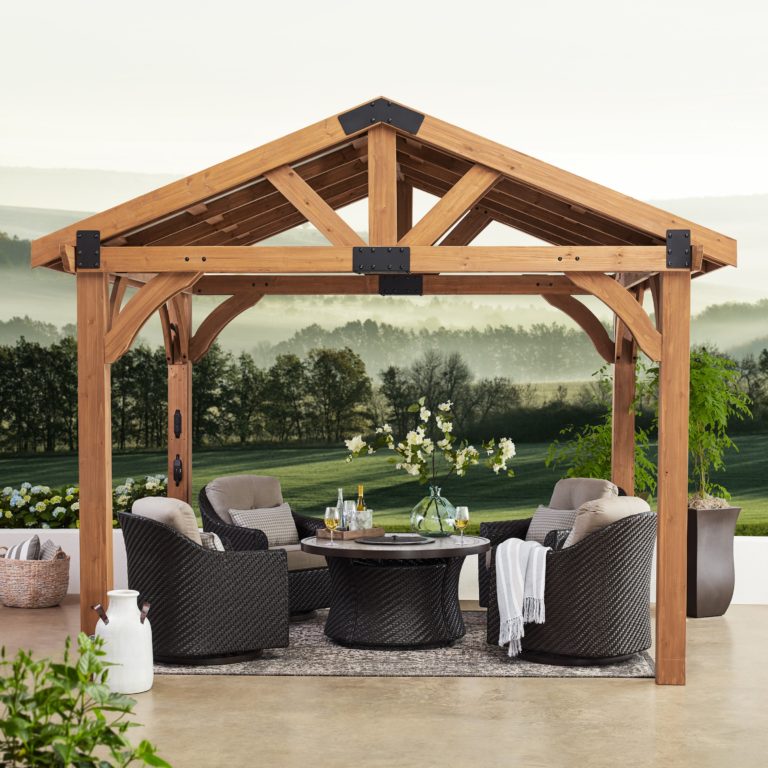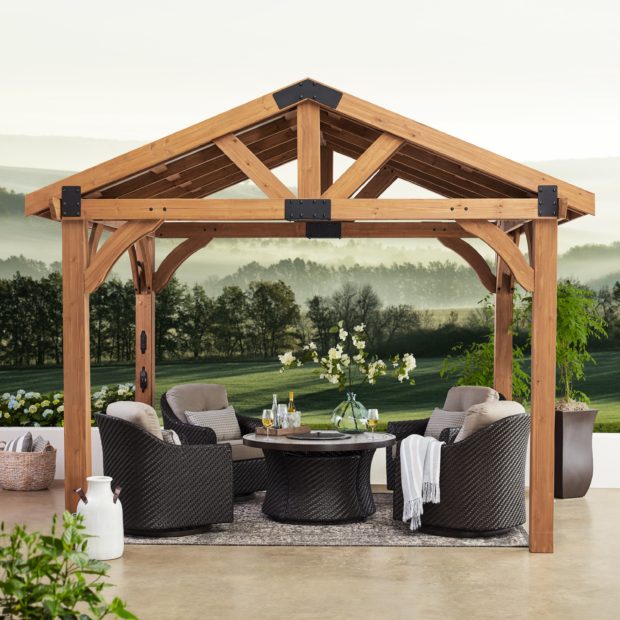 1. Build A Shed
A shed or shack is a simple roofed structure mostly used for the storage of gardening tools, as a workshop or to shelter domestic pets and animals. Previously, those were the general uses of a shed, but due to the modernization, the applications of these structures has grown immensely. Today, you are able to build a shed of different designs, shapes, and cater to many other purposes.  Besides storage, they can be used as an indoor garden, as kids playhouse and even an office. The functions are quite limitless, as it may be as the owner desires.
2. Raised Garden Beds
Tired of visiting the market one too many times every time you run out of onions or tomatoes in your house? Then you may consider starting up a project to develop raised garden beds. Raised garden beds are ideally preferred to traditional on-ground gardening because it does not require a lot of expertise. What this basically means is that you will not go through the trouble of investigating the soil composition of your backyard but instead buy wooden pallets, buy already fertilized soil and start on your growing. Once you have these materials at hand, including seeds or growing material, then you are good to go. Whether you decide on a flower or vegetable garden, is entirely dependant on you. Either way, you will for sure now feel proud taking a stroll on your once boring backyard witnessing the fruits of your labor.
3. Build A Gazebo
Your backyard may not be entirely dull and blunt if it is in a rich vegetative area or the fact that it may have a swimming pool. But who said you are not allowed to add on to the aesthetic by adding a beautiful gazebo structure. Such a gazebo will not only give your yard a facelift but may also serve as a lounging area where you take shade after a dip in the pool or a seat to read a book or a magazine. Today there are so many styles of gazebo designs that may tickle your fancy, and you are at liberty to pick whichever suits you best. Even if  your garden is plain with no swimming pool or garden you may build a gazebo with a jacuzzi or a bar at the center where your friends and family may utilize all year round.
4. Build A Simple Playground
In today's world run by machines and technologically advanced almost everything, it is no wonder our children are becoming more and more indulged into only sticking on screens all day long. With TVs, computers, mobile phones, tabs and video games readily available, you really cannot blame them for wanting to stay indoors all year round. It has become their only source of entertainment. But this can be changed. Young minds tend to be very curious; therefore, by building a simple playground on your yard can go a long way into ensuring they grow both mentally, physically, and creatively. You may install a simple swing and a few slides, a sandbox and you may even build a simple playhouse that your kids are able to play with. Not only will this playground engage your children, but will also utilize your before plain backyard.
5. Outdoor Cooking Area
Another project you may take up to spice up your backyard is by making an outdoor cooking area. You may build a simple roofed structure that houses a grill, an oven, a bar, and a complete dining set to create a garden kitchen unit. It adds life to your yard and serves the sole purpose of bringing families and friends together. Now you are able to share a weekend afternoon over a barbecue and refreshing drinks without having to spend a lot by going out. It is quite a luxe yet straightforward set up that allows you to enjoy a familiar setting in a completely different way.