The cold table can offer both entrances to a dinner party and be the protagonist of a party without dinner. Cold cuts are not limited to cheeses and sausages, they are also lighter foods like fruits and pieces of bread. This can be a more practical option when offering flavors and textures to guests. You can use all your creativity to surprise everyone, without forgetting the balance between sweet and savory flavors. See also how to assemble a cold cuts board.
Turn variety into the best decoration for your table, after all, many types of celebration can count on the cold table: it can be present at weddings, children's parties, baby showers, 15th birthday parties, informal parties, pub parties, and barbecues.
Before getting inspired, check out some general tips to help you plan:
What to serve on the cold table and menu?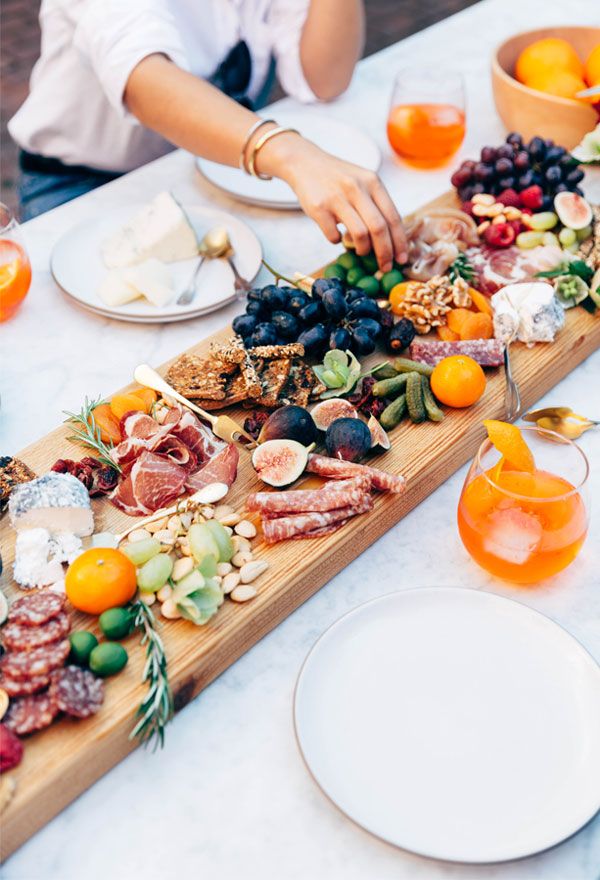 The entire menu on the cold cuts table must be chosen beforehand so that you can take care of each combination and offer options to everyone, for example, if your party has children, the best options are the softest cheeses and colorful fruits. There is a wide variety of items to be served at your cold meat table, from cheeses (national and/or imported) and sausages to side dishes such as fresh fruit, jams, nuts in general, olives, bread, toast, and, of course, beverages such as wines, beer, sparkling wines, and non-alcoholic beverages.
Here is a list of suggestions for each item on the menu:
Cheeses

: The list is almost endless. You can use gouda, edam, gorgonzola, emmental, parmesan, provolone, pecorino, brie, camembert, gruyere, Grana Padano, ricotta, mozzarella, cheddar, Minas fresh cheese, among many others that will whet your palate and that of your guests.

Sausages and the like

: Carpaccios, raw ham, cooked ham, salami, turkey ham, Canadian loin, pastrami, turkey cup, and breast.

Loaves of bread and toast

: There is no shortage of delicious options to include at your table. From whole-grain bread to white bread, Italian bread, wholemeal biscuits, crackers, and toast of varying sizes.

Fresh fruits

: Grapes, plums, strawberries, figs, blueberries, raspberries, blackberries, and oranges.




Other food items: Cashews, walnuts, pistachios, and almonds are welcome, as well as semisweet chocolate, sweets, fruit jellies, jams, and honey. If you want to vary, even more, you can include pâtés, sauces, guacamole, and hummus.
More tips:
The number of cold cuts and snacks

: everything will depend on the number of guests and whether the cold cuts table will be the centerpiece or just an extra between the dishes served. To serve as a starter, consider 150g of cheeses and cold cuts per person since at an event where the cold cuts table is the main course, something between 200g and 300g per person is ideal. In the case of bread and toast, you can consider 100g for each. Remembering that the same amounts are considered for children, as this will generate a balance between the amount that adults and children eat.

Exposure time at the table

: the room temperature is ideal for consuming the type of food that we are going to serve at this party. Try to remove the cheeses and sausages from the refrigerator 1 hour before and from the packaging just a few minutes before serving. If your table is going to be exposed for hours, some foods should be avoided, such as mayonnaise-based sauces, for example.

Food

 position: food position is very important both for the decoration and for the practicality and ease with which your guests will be able to serve themselves. Try to keep all the cold ones close to each other and gather toast and spreads.

Table and decoration

: You can choose between using a tablecloth (in light and solid tones, or with lots of colors and more boho chic prints) or prioritizing the table itself. Wooden surfaces can give a rustic or delicate feel, depending on their tone and texture. In addition to the food arrangement itself, you can use other decorative features such as decorated bottles, candlesticks, cutting boards, and floral elements such as small flower and/or plant arrangements. In addition to the disposition of the food, the place of the utensils is also very important on a cold table: everything must be within reach of the guest and organized according to the need for use.
Here we bring to you some inspirational boards of cold food table decor ideas so that you can get inspired:
1.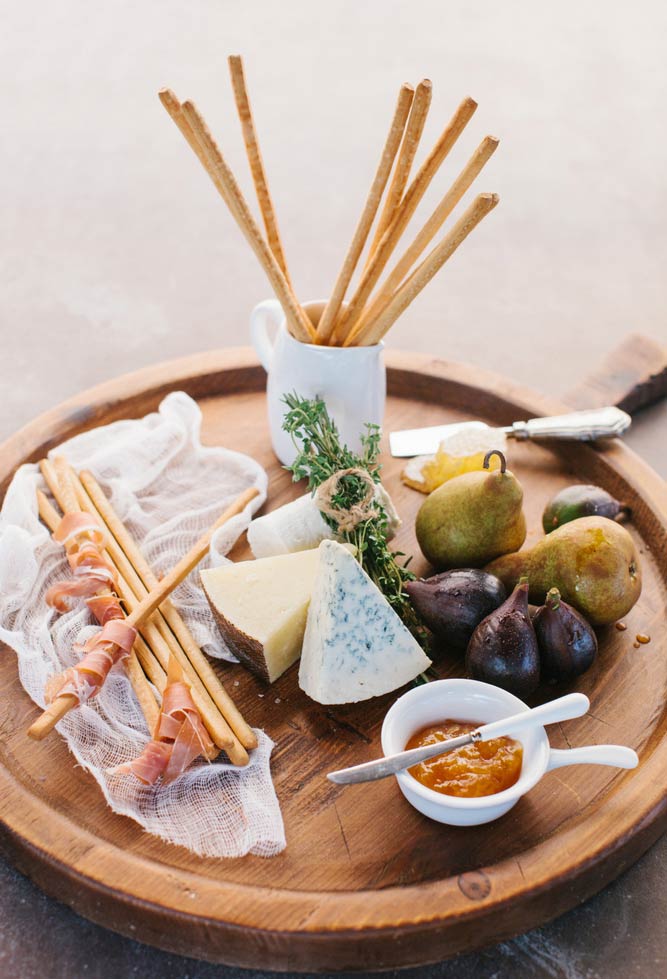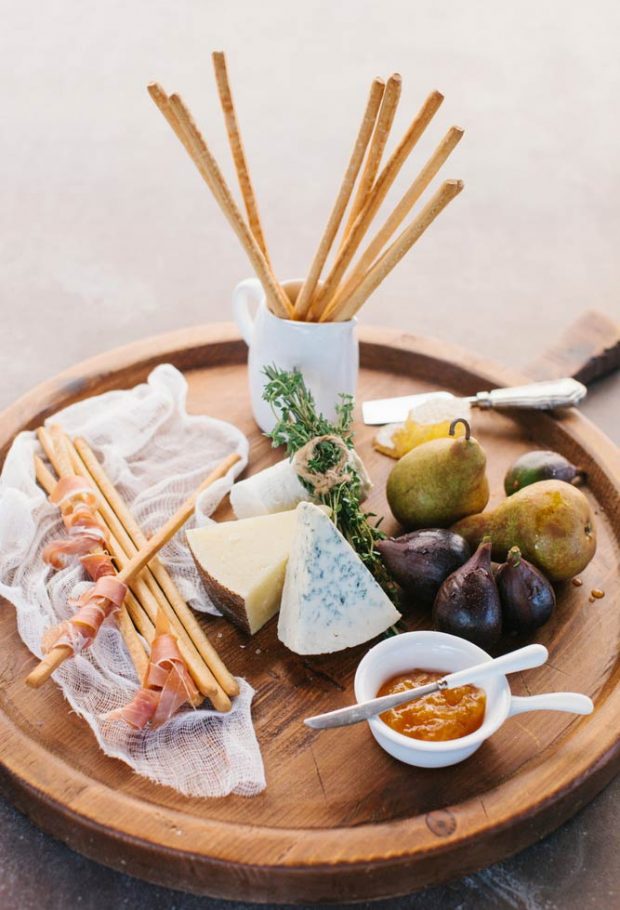 2.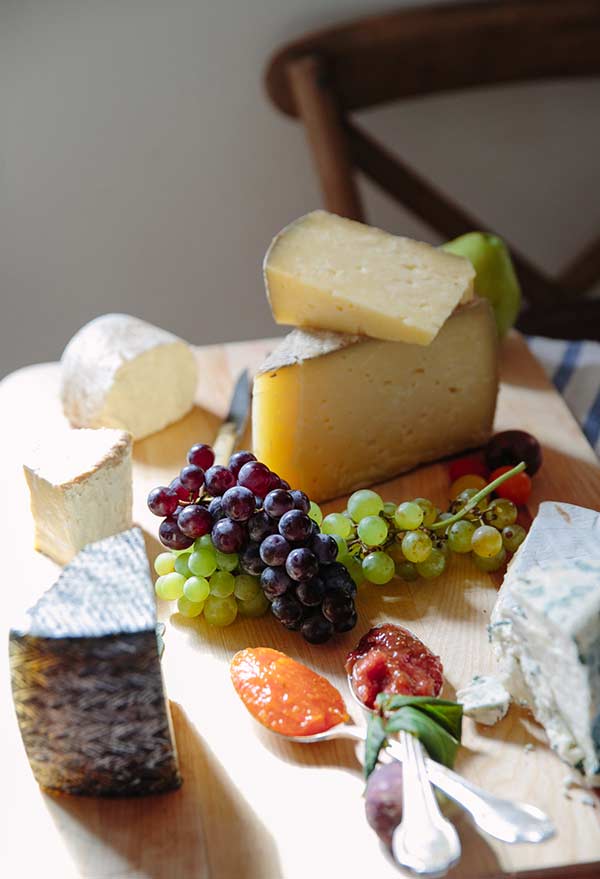 3.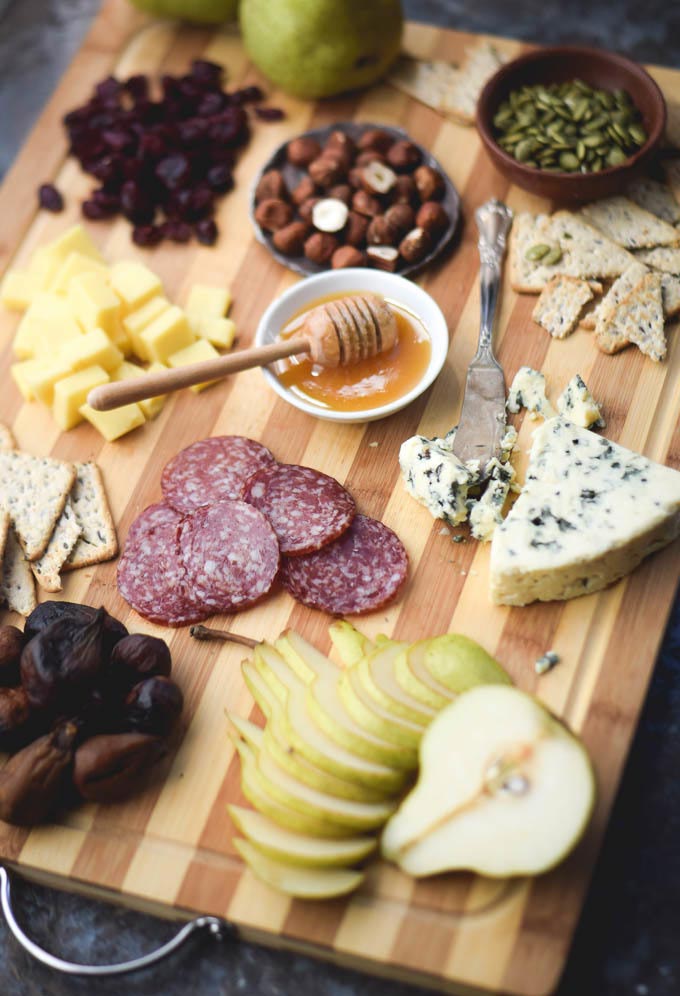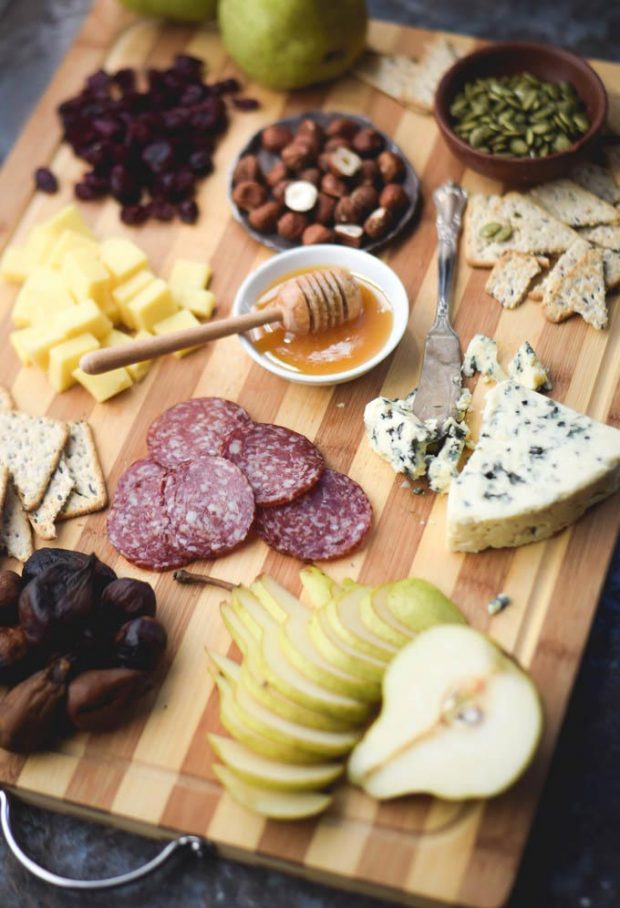 4.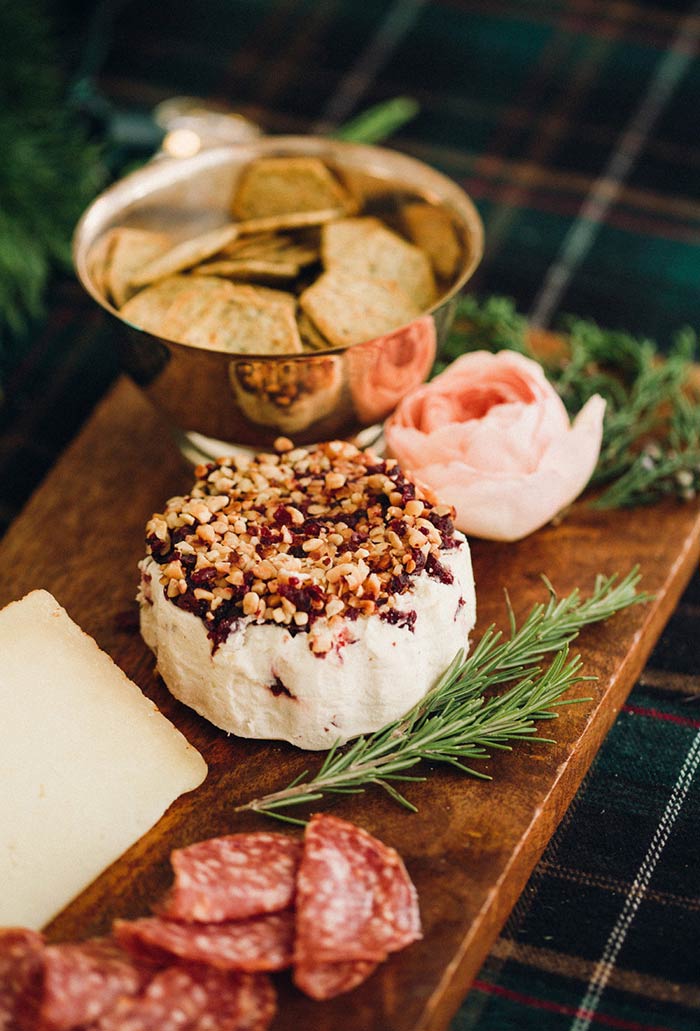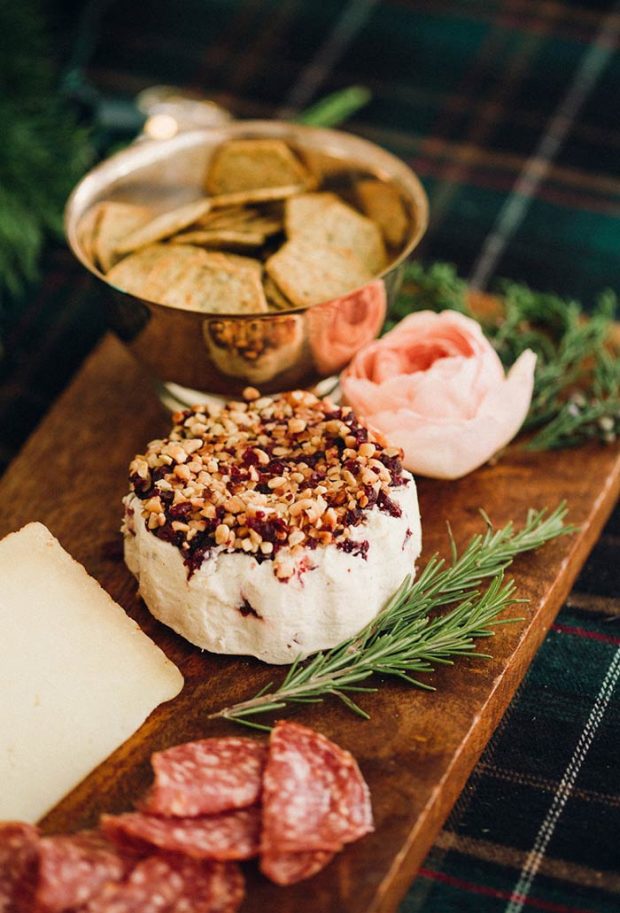 5.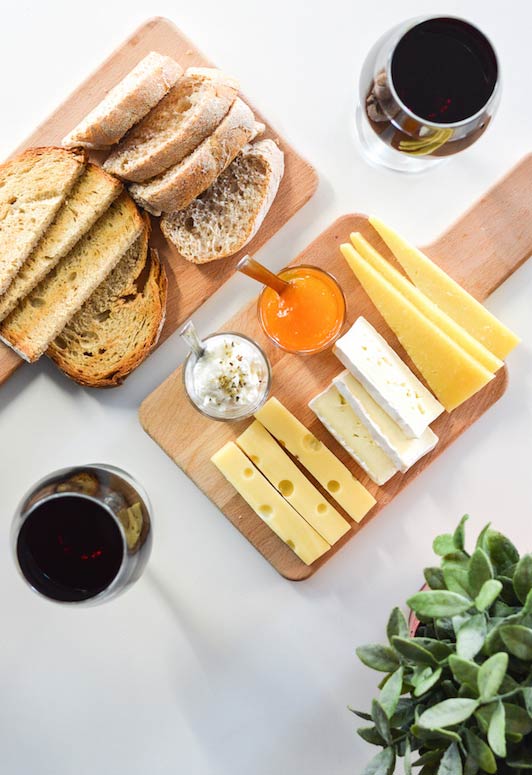 6.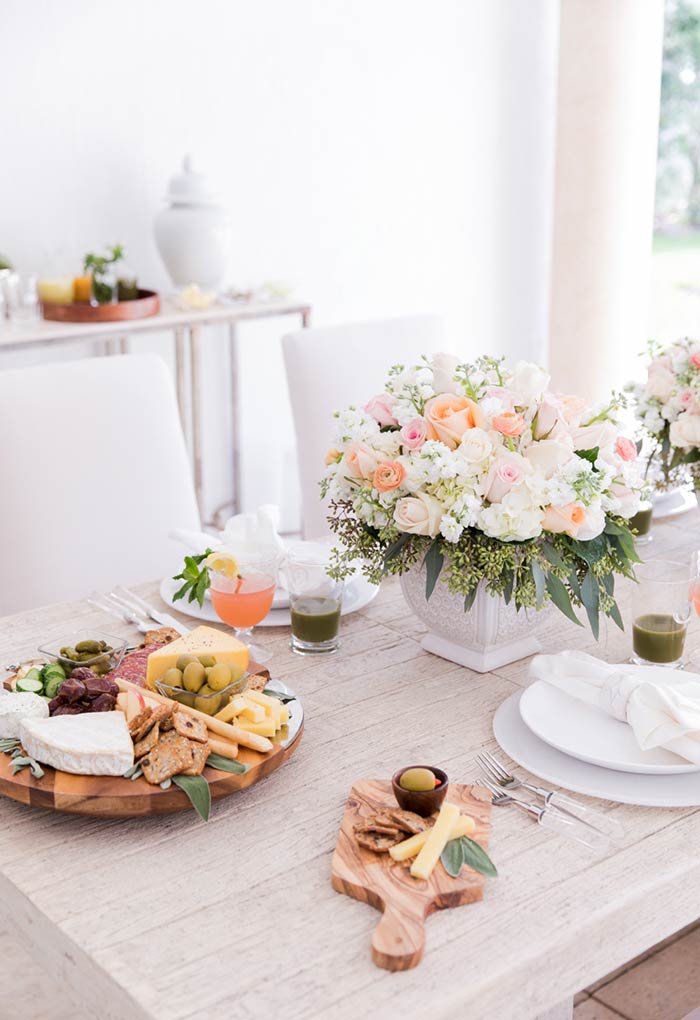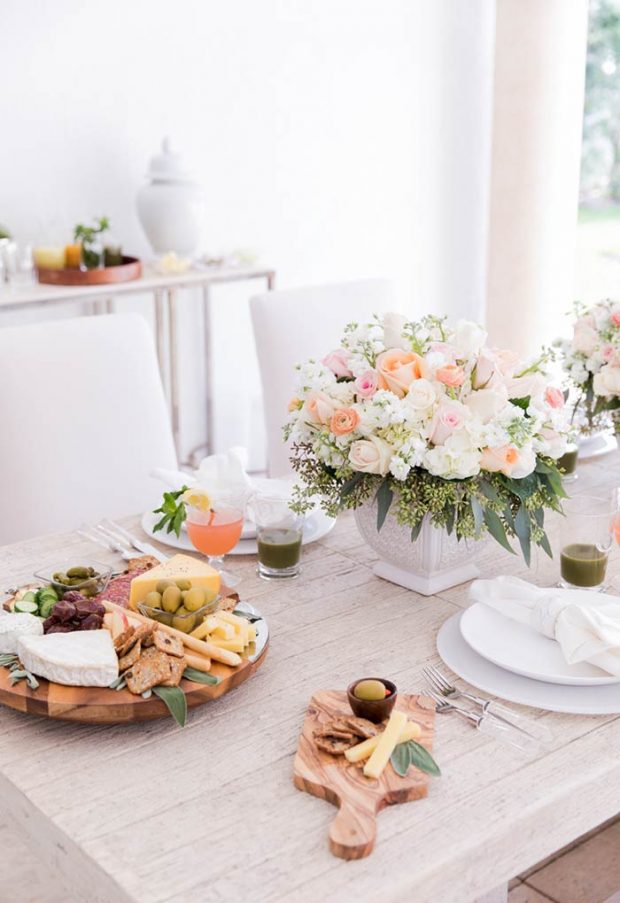 7.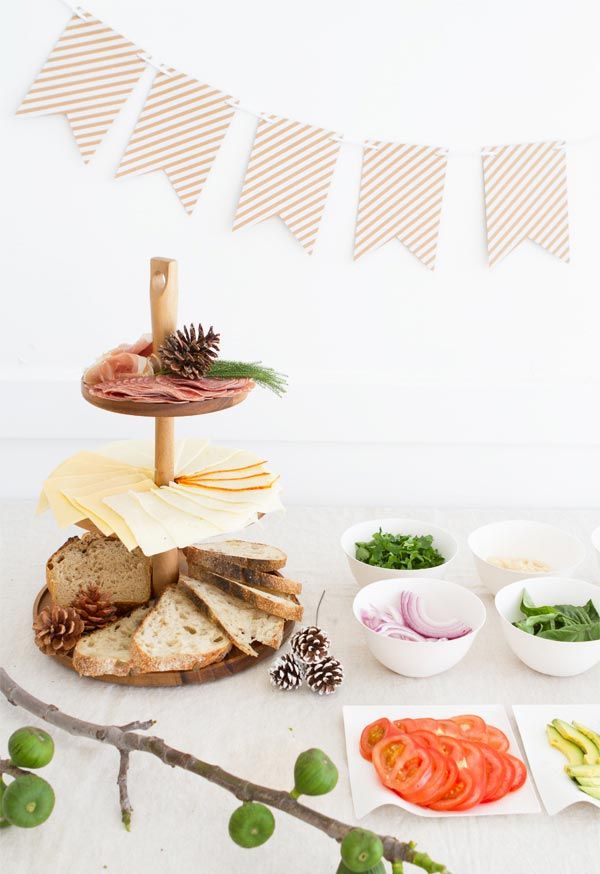 8.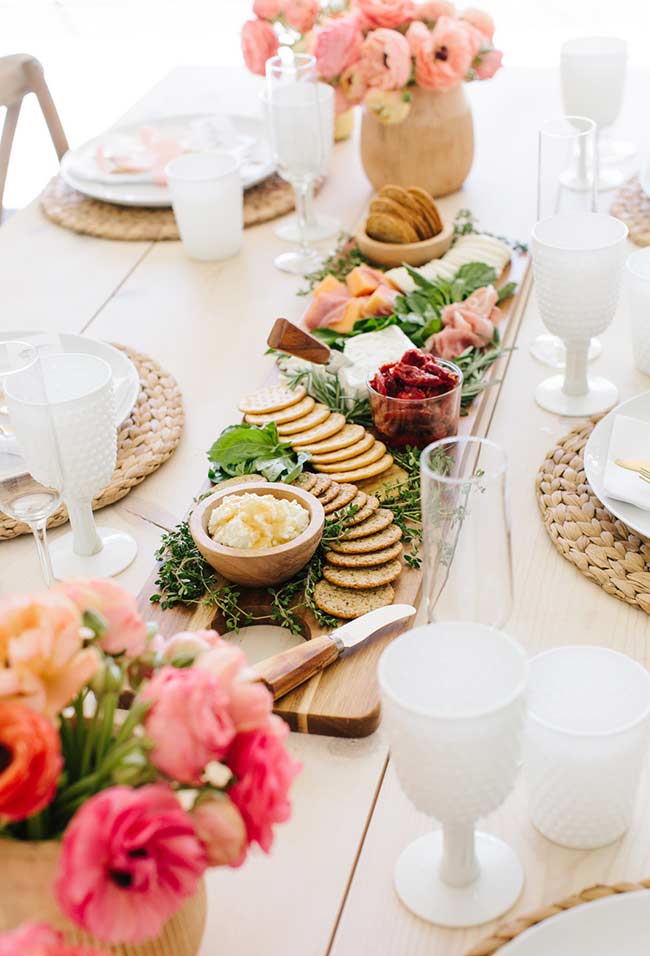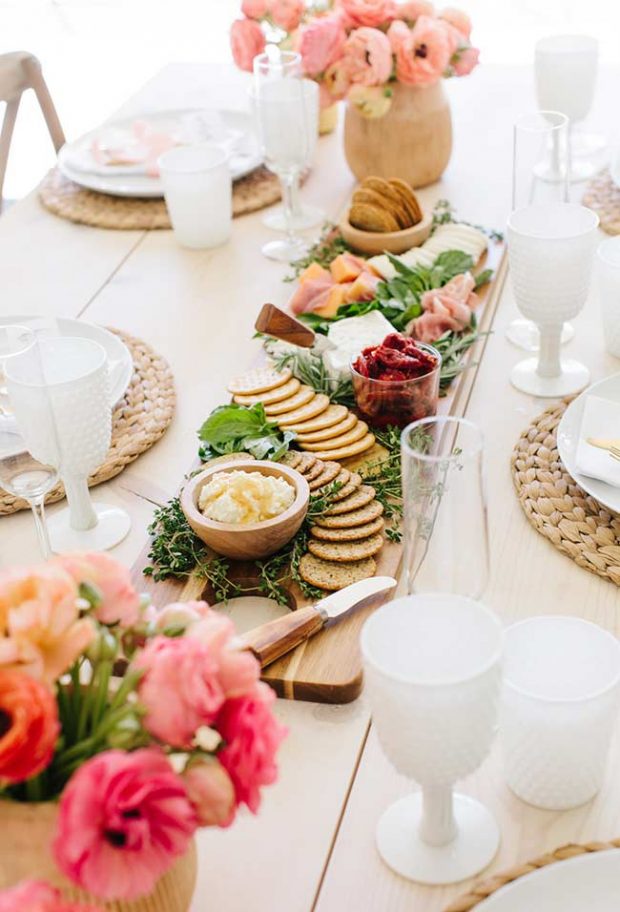 9.