Hem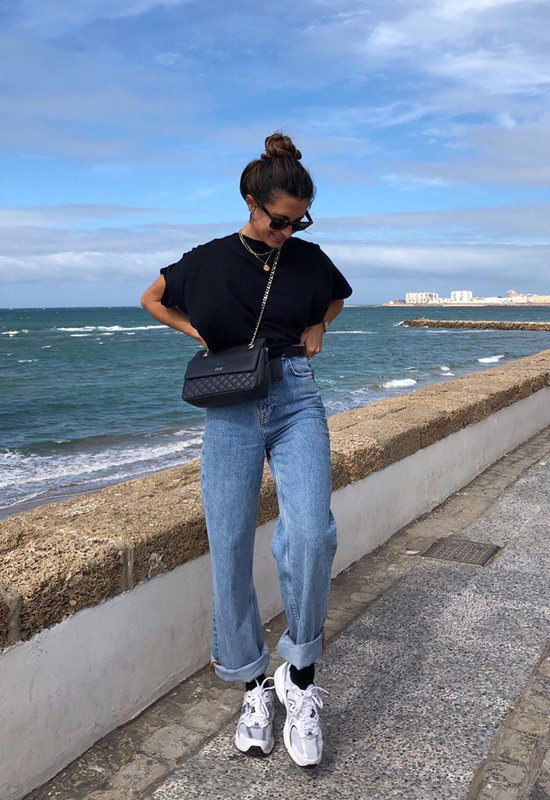 The influencer opts for a practical trick for wide jeans to stylize as much as possible. In his case, he chooses to fold the hem several times on itself, raising the drop a few centimeters and exposing the socks, a trend gesture that transforms the simplest look in seconds. As a final touch, trendy sneakers will help to enhance the casual air of styling. Another alternative can be platform loafers or combat boots.
The shirt always inside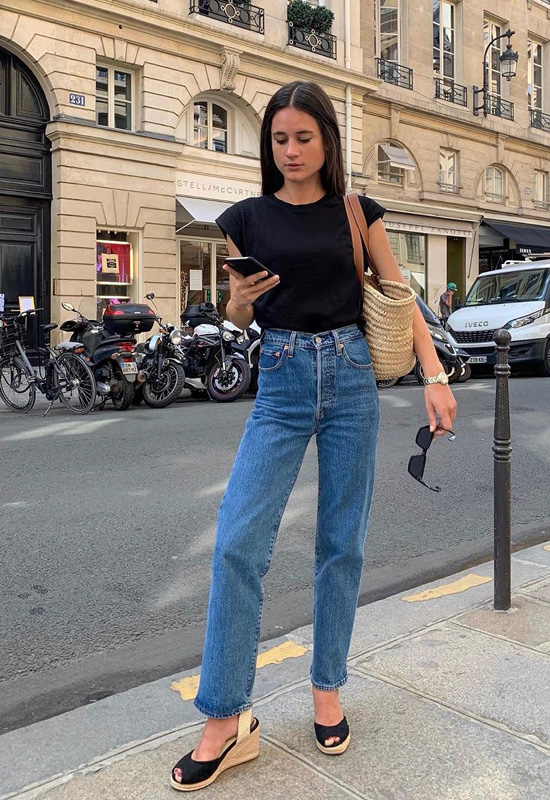 These baggy jeans can help highlight your waist thanks to the high rise, as long as they are not combined with oversized garments.  A choice that might not be too wise in the case of short girls looking to lengthen their silhouette. The best way to build a versatile look with which to hit the mark from Monday to Sunday is to wear these jeans with t-shirts, shirts, or blouses that are worn inside the pants. If you want to liven up your wardrobe, add special accessories, such as a hobo bag or a winter fisherman's hat.
Monochrome blends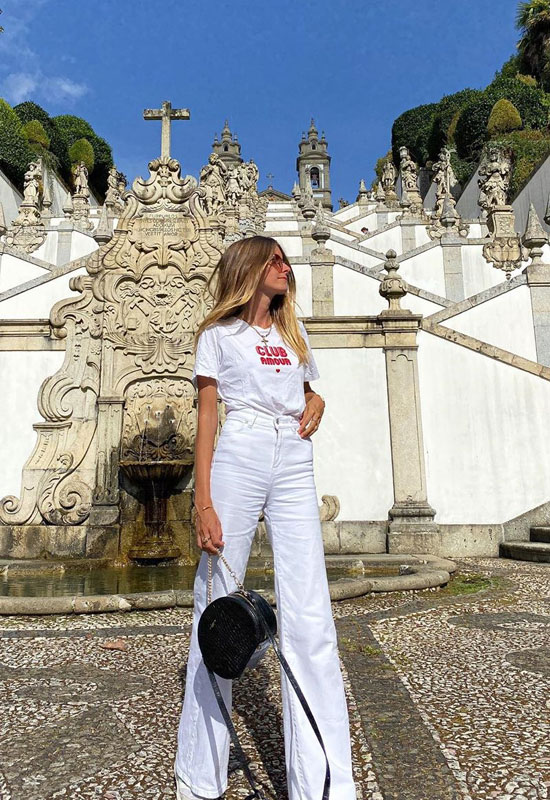 One of the most repeated tips by stylists when looking for combinations that help lengthen the silhouette is to bet on monochrome looks. A simple and trendy mix that helps to enhance the feeling of continuity between the pants and the shirt (or any other upper garment), and in this way, visually stylize and lengthen the length of the legs.
Cardigan, blazer, or a cropped t-shirt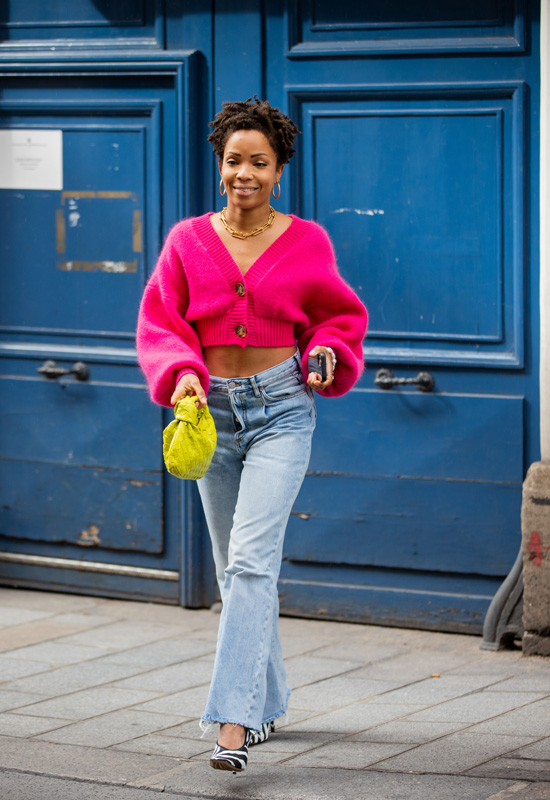 Another way to wear baggy jeans if you measure around 1.60m and are looking for formulas that do not shorten the silhouette is with cropped upper garments. During the cold months ahead, the classic crop top can be too summery but you can opt for cropped sweaters, cardigans, or even the popular short blazer, one of the hits of the season. In this way, you will highlight the high waist and, with it, the length of the legs will be enhanced, something that can still be emphasized more if you combine jeans with high-heeled ankle boots.