The change of wardrobe from summer to autumn brings back iconic garments such as pleated skirts. These skirts, so characteristic of their ironed and very defined pleats, are very versatile and can be worn in both formal and informal contexts. Therefore, it is a very good choice to create work outfits now that we are gradually changing the home office for the office.
This season, pleated midi skirts with the odd twist will make their way back into many closets. Are you up for it too? If so, we explain how to combine the pleated skirt to get the most out of this feminine garment.
Who does the pleated midi skirt favor?
The pleated skirt is an ideal garment to balance the upper part with the lower part of the body since the pleats add volume. For this reason, this type of skirt suits women with an inverted triangle body very well, that is, they have broad shoulders and are more marked than the hips.
Women with a rectangular body will also do well because the pleats in the pleated skirt will help shape the silhouette.
On the other hand, if you have a triangular silhouette (with the hips wider than the shoulders), better bet on pencil-type skirts, they will adapt better to your figure without adding unnecessary volume.
How to combine the pleated skirt
The pleated skirt is a garment that you can take to its more formal extreme, but that you can also combine informally. It all depends on the clothes you choose to combine them with.
Pleated skirt with wool jersey, pure warmth, and femininity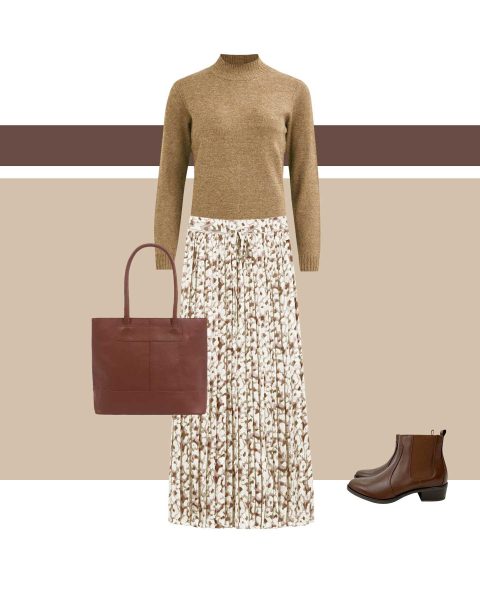 If you are looking for a comfortable and feminine outfit, get a wool turtleneck and combine it with your pleated skirt. Add some ankle boots and a tote bag, and you will have a trendy and warm look for your day-to-day this fall winter.
Blazer and pleated skirt, a twist on the usual suit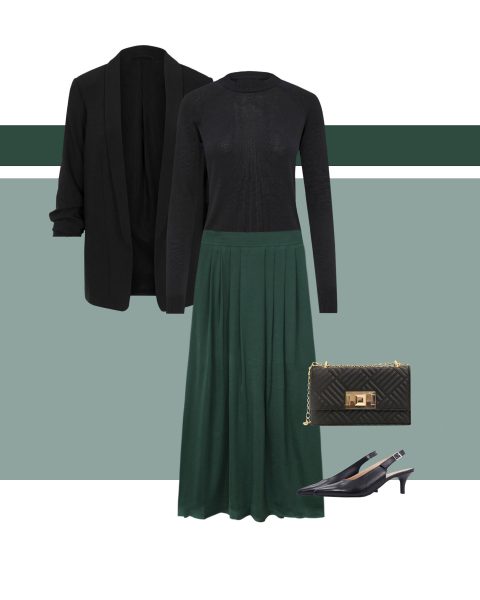 If your blazer has already tired of being accompanied by chinos or jeans, dare to wear it with a pleated skirt. Get a bottle green pleated skirt, one of the tones of the season, and combine it with a black top and kitten heels, you will finish adding sophistication to the ensemble.
Printed pleated skirt and ankle boots, the chicest of the moment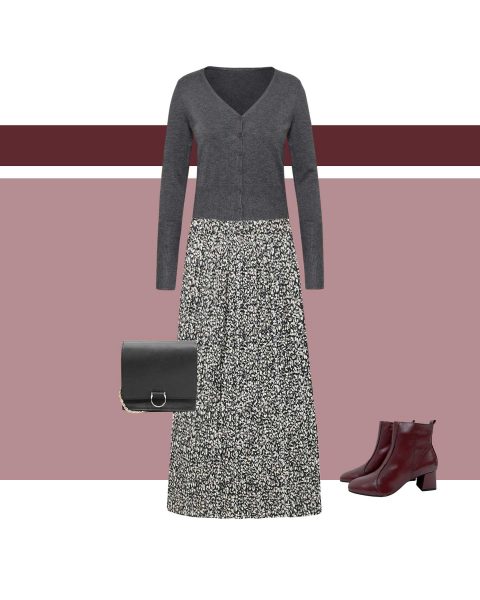 The floral print is autumnal and very feminine. If you like it, a pleated skirt with this type of pattern will be a success. Combine it with a fitted cardigan and choose original burgundy ankle boots to take center stage in the look. An original and much-needed twist to add color to fall. Do you dare?