With the loungewear trend taking new importance in 2020, hoodies have become a valuable fashion staple that every woman needs in their closet. Hoodies are simple and an all season-wear. They can be worn anytime regardless of the weather and to different places if styled well. A hoodie is an opulent piece that easily completes any look be it a casual or sporty. The comfort and style that hoodies bring is incomparable. More women are embracing hoodies as everyday wear and special events as well.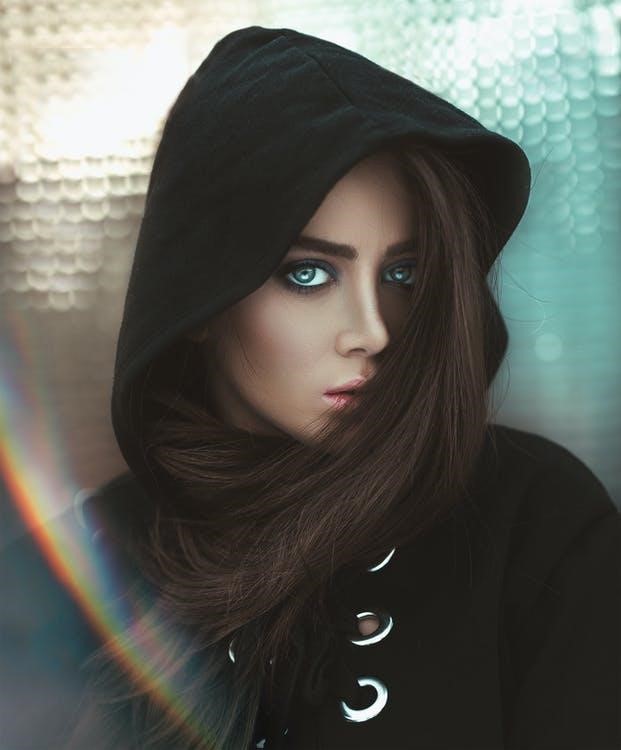 Several years ago, hoodies were regarded as being frumpy and downright ugly. Not anymore! Nowadays, they are used in putting together different outfits to create a trendy and polished look. Hoodies are versatile and can be layered with regular clothes such as joggers and pants. If styling a hoodie seems like a daunting task, here are some few ideas that illustrate the many possibilities a hoodie can bring to your outfits;
AS AN ATHLEISURE LOOK
The athleisure trend has quickly gained popularity in the fashion world to become one of the most sought out styles. This trend combines the best of leisure and athletic wear in an attempt to blur the line between everyday regular wear and activewear. Gone are the days of baggy dull-looking worn for lazing around the house or as sleepwear. Nowadays, hoodies are made of quality fabric that is not only durable but feels great to the skin. Most women choose to wear a hoodie with thick tights or joggers and pair with sneakers. This look is perfect for attending sports activities or even for travel. The look feels chic yet comfortable and effortless.
GREAT FOR LAYERING
A dazzling Balenciaga hoodie is the best for layering different outfits. For instance, for an elegant dinner date, one could wear a hoodie with some blue jeans and a pair of black booties for a sharp sophisticated look. For a more toned-down casual look, one could layer the hoodie with a black graphic tee, skinny jeans and a pair of rubber shoes. For super minimal outfits, one can simply wear an oversized hoodie with some boyfriend jeans for just laying around the house.
STREETWEAR LOOK
Streetwear is a style that has come a long way and it's now reputable and recognized in high fashion. Traditionally, street style was associated with culture and hip hop music. Teens wore baggy hoodies and oversized joggers as an indication that they were part of the movement. This style has however evolved over the years to what it is today. Street style has become a popular go-to style, especially for millennials. A modern stylish look will just need to incorporate some elements such as leather into the mix.
ACCESSORIZING A HOODIE
Accessorizing a hoodie is as simple as ABC as minimal is always best. If you are wearing a black or neutral-colored hoodie, adorn some colored accessory such as a bright scarf to perk up an outfit. Feel free to add on statement jewelry like a sparkly watch or a chunky bracelet to any casual look. When layering a hoodie with a tailored jacket, a simple necklace with a pendant can add some sparkle to the outfit. Sunglasses are also a superb addition to any hoodie outfit as they bring a bit of splash.