A great way to ensure an elegant wedding ceremony is to coordinate your bridesmaid dresses with the overall theme of your wedding. Make an attempt to choose colors that will match the season and simultaneously create a graceful atmosphere. In recent years, weddings have become much more permissive of personalization, meaning that you can use just about any color you choose no matter what season your wedding is in. Summer is amongst the most popular time of year to have a wedding, with the broadest array of color swatches available.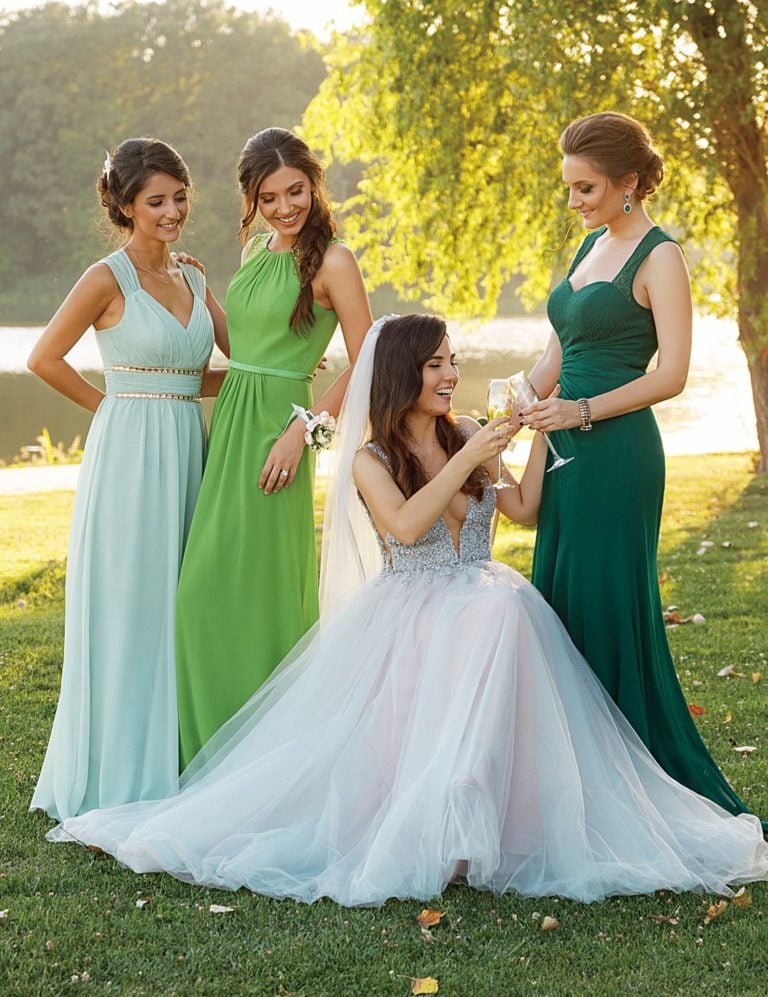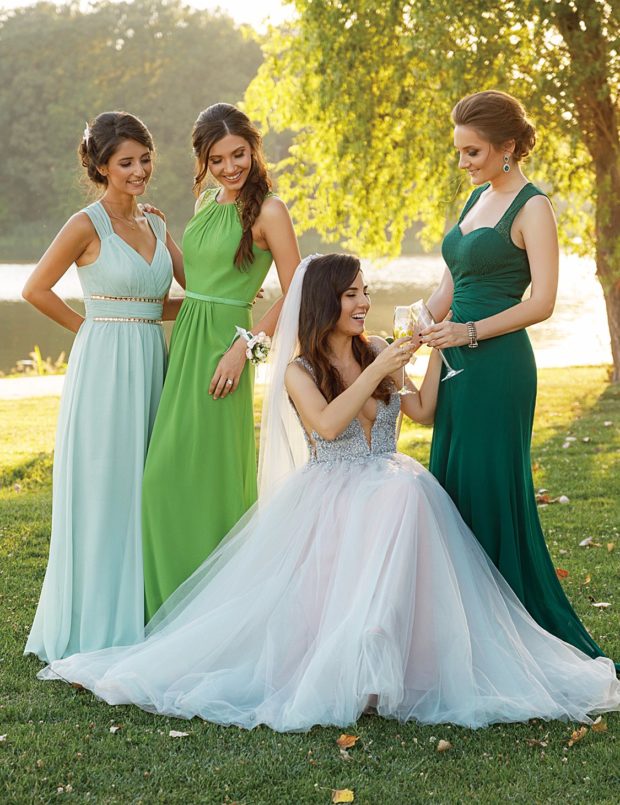 Photos from 4prom.co.uk
One of the most important aspects in choosing bridesmaid dress colors is to think about how the dresses will coordinate with the colors of the season. For instance, in the middle of winter, crisp blues, purples, and silvers can beautifully accent the accompanying weather. However, for summertime weddings you might want to go with bright colors that reflect the warm season.
For a summer wedding, there are a certain colors of bridesmaid dresses that can make your bridal party stunning while adding to your overall wedding theme. It is a good idea to tie in the main colors of your wedding whenever possible. It is more uncommon to choose bridesmaid dress colors that are not the same as the wedding invitations, flowers, and so on. Therefore, when choosing bridesmaid colors, keep in mind that they should be cohesive with the rest of your wedding, whatever you choose for them to be.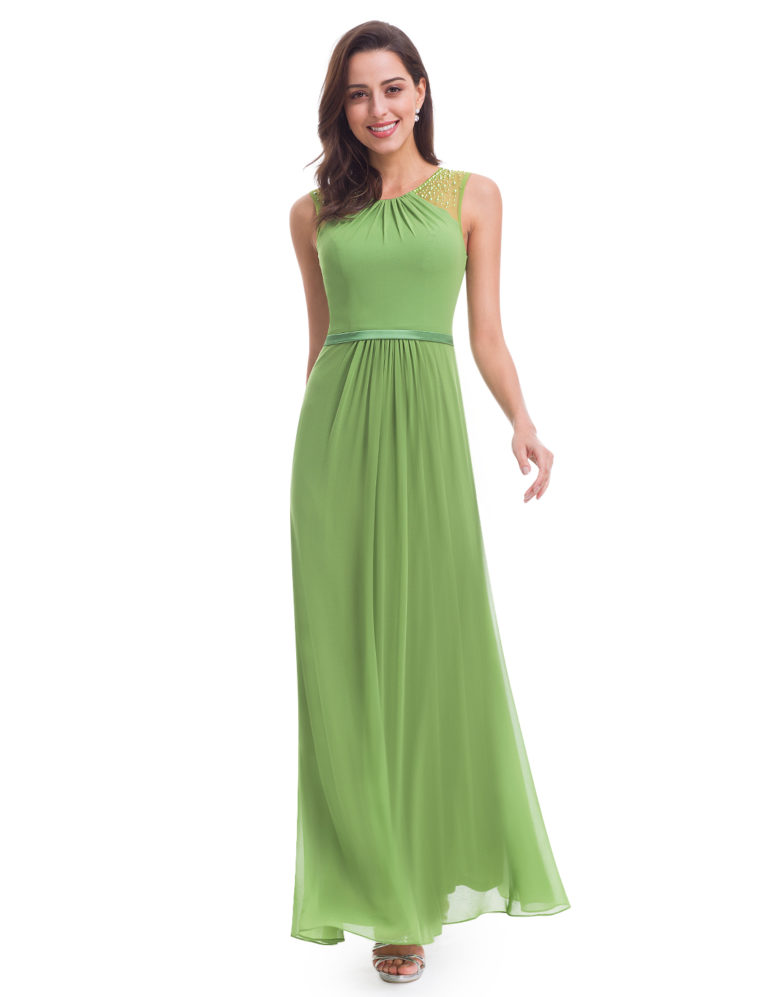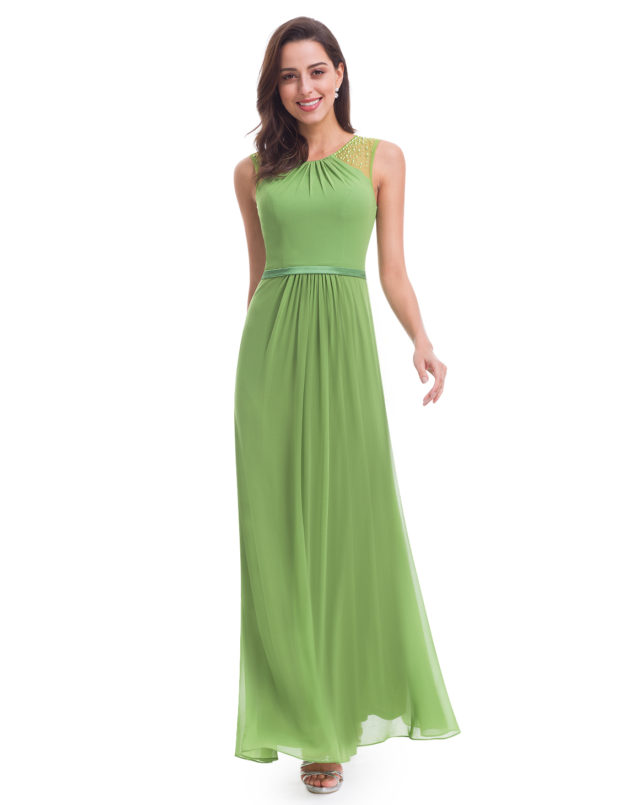 Choosing great colors for summer weddings often involves thinking about the other aspects that have helped you choose your wedding theme. These can include weather, the location of the wedding, and flowers that are most common during the summer months. For early summer weddings, pastels are typically used to play off of the spring tones. These can include pinks, purples, and other light colors such as greens, yellows, and oranges. As summer progresses, the colors tend to become deeper and darker. Weddings that are held in June and July can include some very exciting colors such as popping purples, bright pinks, and stunning yellows.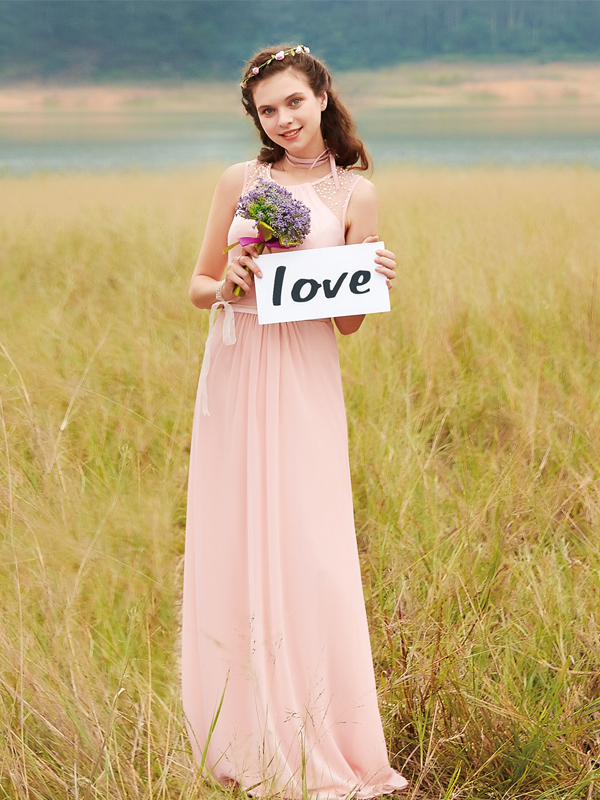 Many bridesmaid dress colors in spring and summer weddings tend to revolve around the flowers that are most popular and in season during that time. Characteristically, light purples and pinks are seen in the spring when tulips and lilacs are in bloom. A wedding during this time would use similar colors for bridesmaid dresses. As you will notice, during the summer months, flowers get deeper in color and darker as well. In this case, bridesmaid dresses will be darker and more vibrantly colored as well. As the summer winds down and fall starts to make its way, you will start to see extremely deep and fall-like colors coming through, such as oranges, reds, and deep yellows.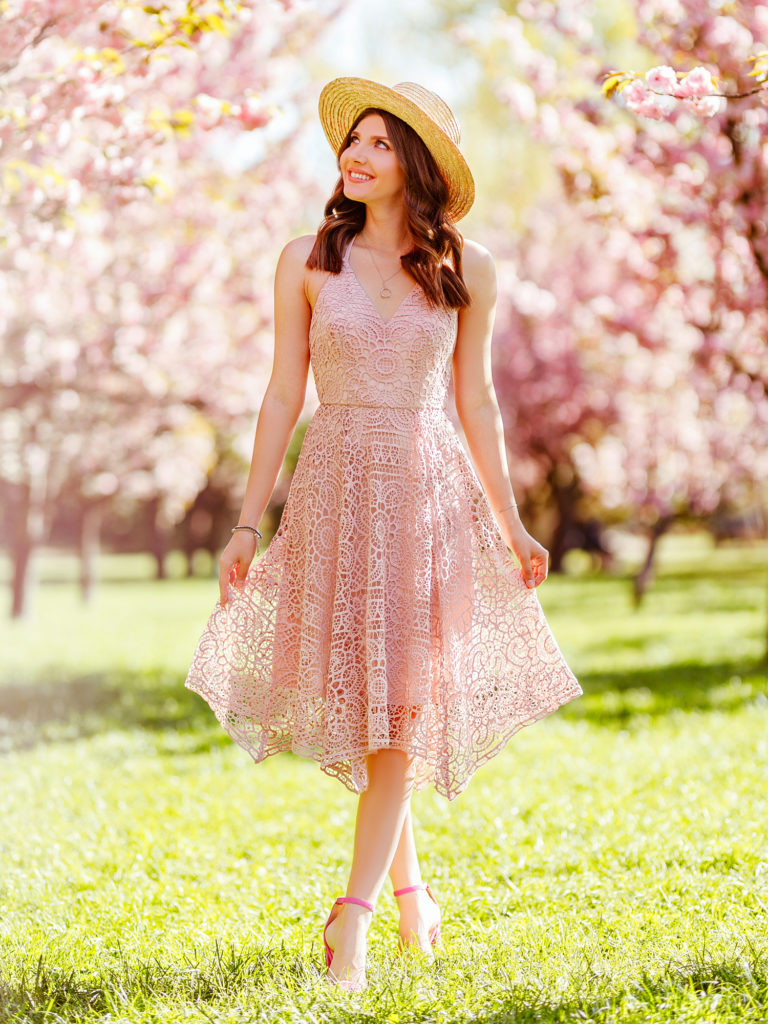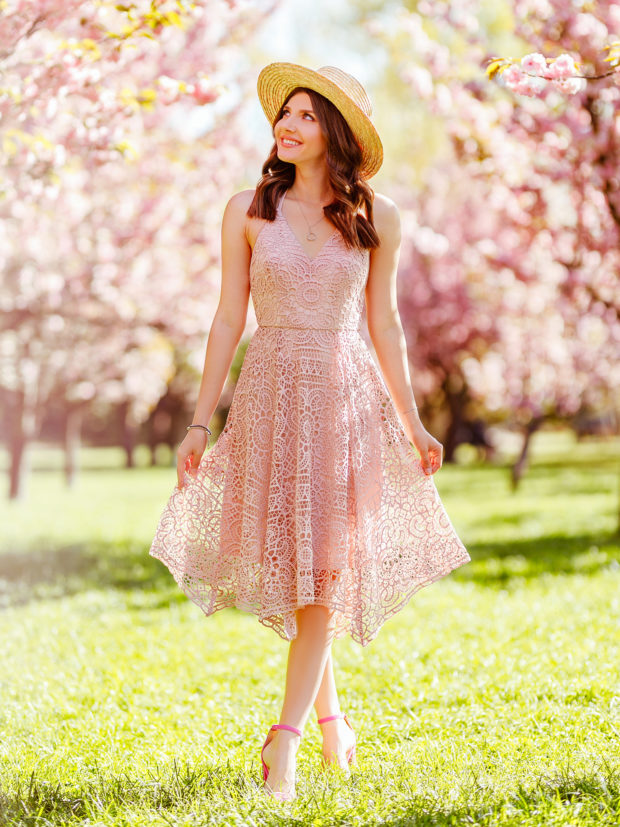 If you think about flowers and what is in bloom during your wedding planning process, you will have great wedding and bridesmaid dress color options available. However, there are also other ways to choose bridesmaid dresses for the summer. Sometimes doing the opposite of what is expected is a great way to have bridesmaid dress colors chosen. For instance, if your summer wedding is being held in the evening, a stunning color might very well be black, or a deep, dark green or purple. Although these are typically seen in the wintertime, they can make quite an impression in the summer as well. It is important to remember that as long as the couple is happy, the colors to choose from are endless.
There are also ways to bring the theme of your wedding in with the colors that you have chosen. For example, if you are having a wedding near the water or on the beach, sea colors are an extremely good choice. Sea greens and blues can work well next to the water, and help to accentuate the theme that you have chosen for your wedding. On a beach, or for another type of fun and exciting wedding such as that, you can do just about anything from off white to flower patterned to classic black or sand colors.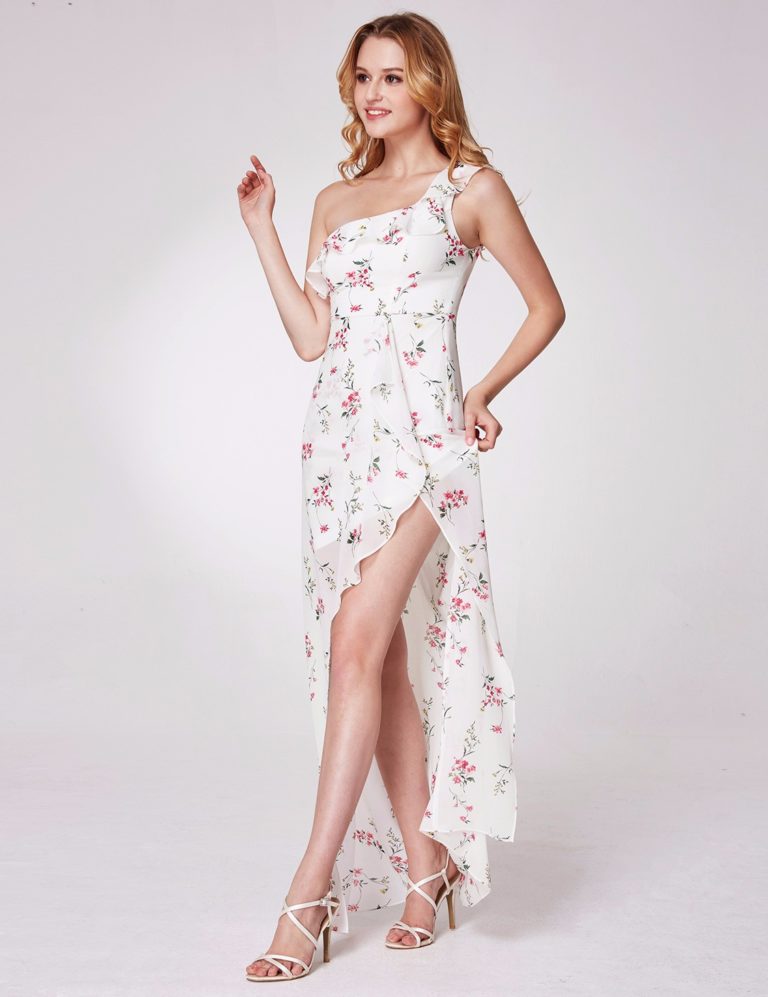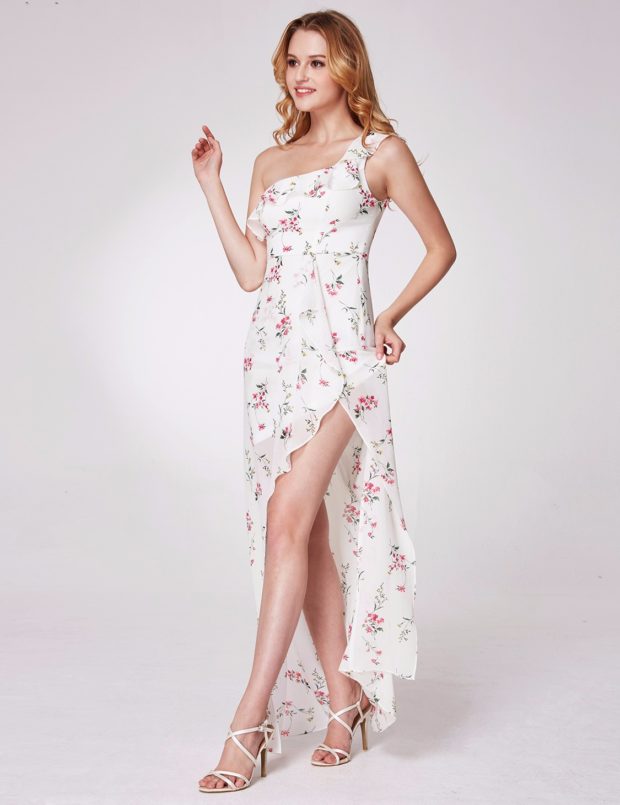 When it comes to color choices for summertime weddings, you can really use your imagination and design your wedding to your liking. Options are endless in regards to color as it comes down to personal preference. Your bridesmaid dress colors are simply the beginning of choosing a wonderful theme, beautiful colors, and accessories to make your day elegant and special. Therefore, take your time, and decide upon the colors that you love the most, because being happy with your wedding choices will help you make your day even more special.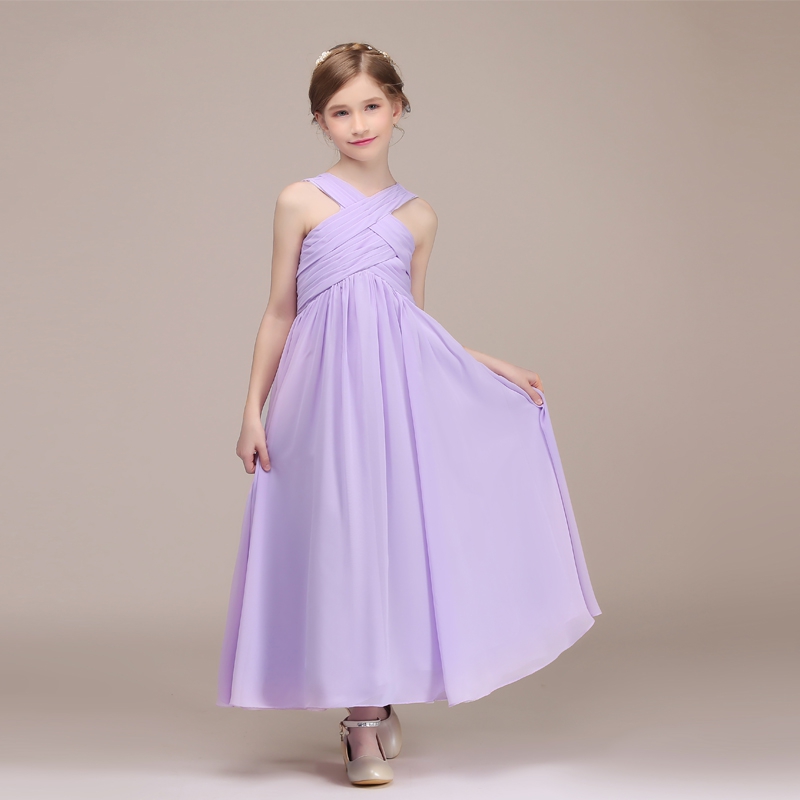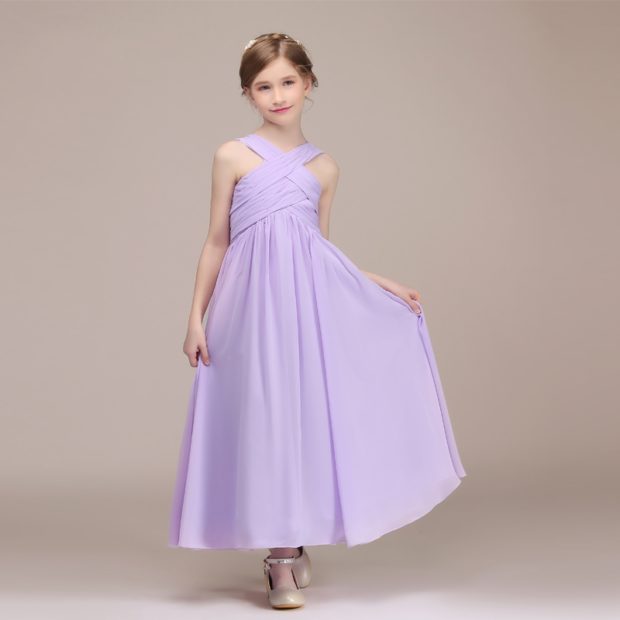 At last, you may need to consider a children's bridesmaid dress or flower girl dress for your wedding party. Wedding themes and colors can even be thought of when choosing the perfect dress for your little flower girl.  Most materials come in a wide variety of shades to match any set of wedding colors with ease, ranging from the classic shades to cheery and bright dresses that can surely be worn again with ease by any young girl. Even brides who wish for the flower girls to be in white dresses or miniature bridal gowns can find small ways to have their flower girls match the theme. White dresses can be accented with subtle amounts of color, with a sash, a head bow or even features built into the dress itself.