Traveling in an RV is often the only way to enjoy a long-distance trip. It allows you to bring your pets along. Ninety percent RV owners think that RVing is the best way to travel as a family, too, since the kids have space to play or can sleep on the bed in the back. Here are 7 tips to ensure that you have a wonderful RV trip.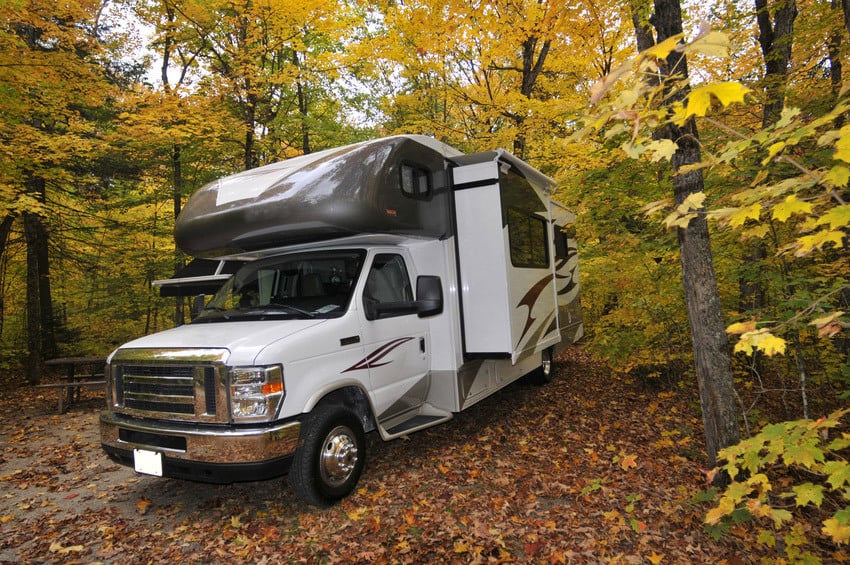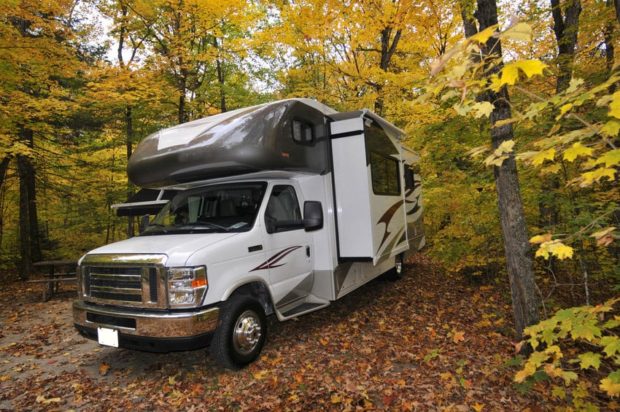 Tip 1: Plan Pit Stops
Don't assume you'll be driving non-stop for hours. Nor do you want to do so, if you want to enjoy your trip. Plan your trip so that you stop every hour or two. This isn't just a good time to top off the gas tank, check the tires and pick up snacks.
Your kids will be better behaved if they have a chance to run around outside the RV every hour or two. Your dogs will be happier if they have plenty of opportunities to relieve themselves. Your wastewater tank won't need to be emptied as often if you're using public bathrooms several times a day.
Empty the trash and pick up drinks or bottled water periodically, and the RV won't be as cramped, either.
Tip 2: Plan to Arrive Mid-Afternoon
Your trip will go much more smoothly if you plan your trip so that you arrive at the campsite or destination mid-afternoon. Ideally, you'll arrive an hour or two before dinner. This has a number of advantages.
First, you'll be able to park and settle in for the evening in time to make dinner if you keep to your schedule.
Second, it gives you time in the evening to explore the campground and the surrounding area after dinner.
Third, you don't have to worry about setting up camp in the dark.
Tip 3: Pack Snacks and Full Meals
You'll be so much happier if your family isn't hungry. Pack a wide selection of shelf-stable snacks as well as full meals. This has a number of benefits.
First, your kids won't be cranky because they're hungry, especially if you're not able to find the restaurant you wanted to have dinner at.
Second, your family won't be forced to hunt for a grocery store or restaurant if you burn dinner, if you have a stack of canned soups and pasta in the pantry.
Third, you can save money. You don't have to eat out constantly if you have shelf-stable meals and snacks to eat instead.
You'll also enjoy schedule flexibility. If you want to spend an extra few hours at a location, you can eat in the RV instead of having to hit the road to find food.
Tip 4: Have a Planned Schedule as Well as Route
Have a planned route so that you don't end up running out of gas looking for a gas station or a place to park for the night. Have a planned schedule so that you have enough time to do what you want to do at a given destination.
Another reason to have a schedule is to ensure that you arrive in time to spend as long as you'd like at a venue. Be realistic when planning your schedule. Give yourself extra time to set up camp and pull up stakes.
Don't rush from point A to point B, because it is the activities at each stop that makes the long rides in the RV worth it.
Tip 5: Pack Entertainment
While telling stories around the campfire and making smores is fun, you're not going to do this every evening. Nor will it fill up every evening. More importantly, you need to plan entertainment if you want your family to be happy while you're in the RV.
Take books, workbooks and toys for your children. Non-electronic entertainment will break the kids' habit of always playing on the phone, and it has the side benefit of preserving battery life.
Pack a few toys for your pets, too, so they don't get stir-crazy sitting in the RV.
Tip 6: Practice, Practice, Practice
Practice how to do everything of importance before your RV trip. Practice adding water to the water tank, connecting to shore power, and emptying the black water tank.
Understand how to switch from battery power to shore power without shorting anything out. Know how to reset the breaker and monitor power usage. Then your family isn't impatient while they wait for you to tell them it is OK to use the shower.
And know your electrical load, unless you want to be left without power for the rest of the trip once you make a mistake. The Owner of RVSide a pro blogger who are explaining parts of all above. Don't forget to check a time.
Tip 7: Bring Little Luxuries and Common Comforts
The novelty of riding in an RV only goes so far. And as you get further from home, your family may find itself uneasy because they're encountering the unfamiliar.
Bring favorite stuffed animals and blankets from home so that your children are comfortable falling asleep in the RV. Bring your pet's bed and a few familiar toys so they are comfortable in the RV.
Stick to your normal routine as much as possible, especially bedtimes and meal times. You can make that process easier by bringing small comforts from home like a coffee maker or your normal soap and shampoo.
This takes the edge off trying to figure how to have everyone fit in the same small bathroom or struggling to work in a small kitchen.
Summary
Follow our tips to minimize the problems that arise when traveling in an RV, and you'll maximize the enjoyment your family gets from the trip. All it takes is a little proactive planning to nearly guarantee a wonderful time.