Have you recently gone vegan? Or are you just looking for a healthier, animal-friendly alternative to your favorite sweets? Whatever your reason, boy do we have the treat for you!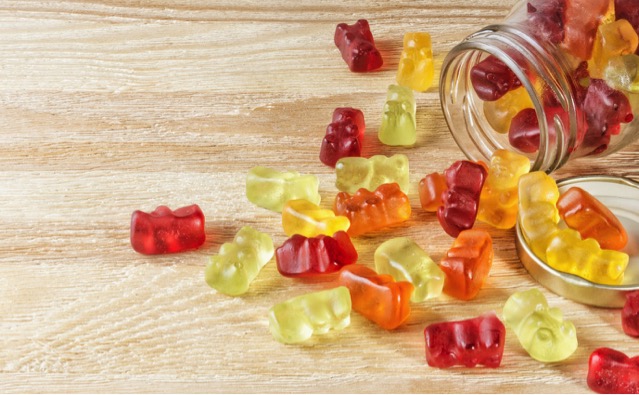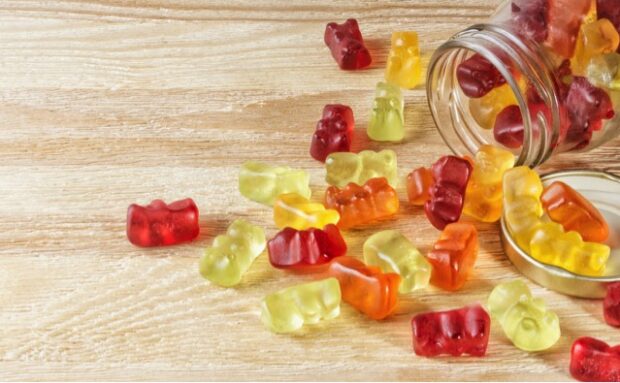 Many people don't know but gummy candies (bears, worms, etc.), actually are not vegan! They aren't even vegetarian. While this may come as a shock to you, it is because they contain an ingredient called gelatin, which is made up of ground animal bones.
Now that we've gotten you excited and hungry, here is our easy vegan gummies recipe!
Tools You'll Need
Most of the utensils needed you'll already have around the house! Anything else, like the molds, you can find online or in your local grocery store.
Gummy Molds in any shape you'd like
Small saucepan
Whisk and mixing spoon
Eyedropper
Access to a stovetop and freezer
Must-Have Ingredients
Two tbsp Agar-agar Powder
Making vegan gummies is extremely simple! The key factor in making this sweet without gelatin is an ingredient called Agar-agar powder. Made from seaweed vegetation, Agar-agar powder has a gelatinous consistency that makes it super easy to swap with gelatin.
One Cup Fruit Juice
That's right, you can use any fruit juice you'd like in your vegan gummy bears (or worms). Apple juice tends to have the best results but any type of juice will do!
Two tbsp White Sugar or Alternative Sweetener
Use classic white sugar if you'd like, or spring for an alternative like agave or maple syrup!
Instructions for Vegan Gummies
Start by placing molds into the freezer so the gummies will set quicker.
In your saucepan, whisk together your Agar-agar powder and a fruit juice of choice. If it's apple juice (which results in clear gummies), you can add food coloring to achieve the desired color.
Bring your mixture to just below boiling on the stovetop. Continuously whisk the mixture to keep it from lumping or sticking to the sides for about 3 minutes.
After 3 minutes, take the saucepan off the stovetop and allow it to cool a small amount. Then quickly use the dropper to transfer the liquid into the molds.
Freeze for 30 minutes to an hour, remove the vegan candies, and ENJOY!
Don't Have the Time or Resources?
If you're in a pinch and don't have the time to whip up a batch of vegan gummy bears, individually sold bags of vegan gummy worms or bears can be found online or at your local organic supermarket (normal supermarkets typically do NOT carry these gummies).
If you're looking for a sweet and environmentally-conscious way to stay healthy and get better sleep, you can even get a vegan sleep gummy!
Eating and Celebrating With Your Vegan Sweets
Now that you have your vegan gummies, it's time to share them with your friends and family! Take your sweets to a picnic, music festival, brewery, or any other place where vegans hang out. Remember, sharing is caring, so make your vegan treats today!