The holiday season is a time for joy and love. It's also a time where overspending can wreak havoc on your finances for many months to come. By following the tips and suggestions below, you can help to get through this holiday season without going broke.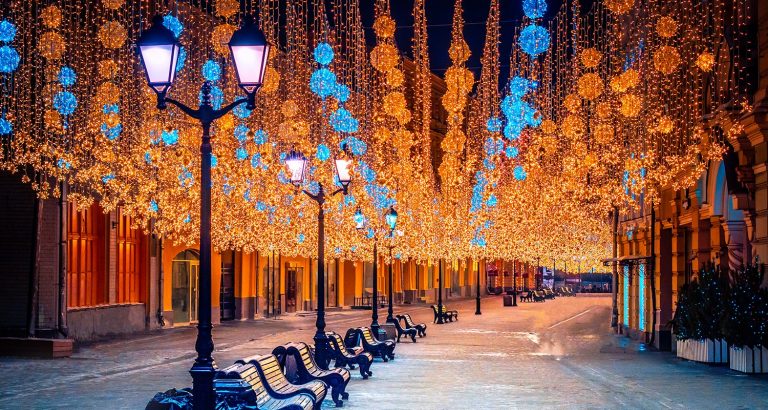 Track All of Your Spending
One of the best steps that you can take to help your finances this holiday season is to use a credit card debt calculator to keep track of holiday spending. It's not unusual to ignore your credit card usage and not tally it until after the season. This is usually done with the intent of not wanting to know the total that you're spending. In reality, the more aware you are of the amount of credit card debt you're accumulating, the better financial decisions you will make concerning future shopping.
Opt for a Secret Santa Gift Exchange
It's not uncommon for families to purchase gifts for other family members. The problem is that bigger families can run up a large gift bill. To reduce the amount of money you spend on extended family, consider opting for a secret Santa gift exchange. In this event, each person purchases only one gift. All the gifts are added to a pile, and each person gets to pick one. This significantly reduces holiday gift spending as you only have to buy one gift compared to many.
Consider Potluck Meals
If your family regularly gets together for meals during the holiday season, it can get quite costly. This especially holds true if you eat out or host family members at your home. A great way to cut costs associated with family meals is to opt for potluck-style meals.
For those who are unfamiliar, potluck meals are those where each person brings their own dish. Instead of one person supplying and cooking all of the food, each person contributes a dish. Not only will you spend less money on food, but you'll get to spend less time in the kitchen and more time with family.
Set a Budget and Stick To It
It's easy to get caught up in your emotions and spend more money than you want to. A great way to curb this issue is to simply set a budget before the holiday season arrives. Be sure to take the time to assess your actual needs and opt for creating a feasible budget.
If it's not feasible, you're more likely to break it when the holiday season arrives. When you have a budget planned out, you can have a goal of what to stick with. While it may sound constraining at first, a budget should give you peace of mind that you're staying within a feasible spending limit without having to feel guilty about overspending.
Minimize Credit Card Usage
Credit cards can seem like free money that you can spend. In reality, you need to be thinking of credit cards as debt that you're taking on. To limit your holiday spending to a feasible range, you may want to opt for not using credit cards. When you're restricted to only using the cash in your bank account, it allows you to pay more attention to what you're spending your money on. If you only have so much, you are more mindful of the amount that you're spending.
Have Savings Ready
Another great tip to save yourself from going broke over the holiday season is to plan ahead. Choose to contribute to a holiday spending account that is designed for only your holiday spending. When you're physically working to grow that account, the money can seem more valuable than if you're simply using a credit card to buy your gifts.
You should be planning out your savings account to have enough money to fit your holiday spending budget. This can allow you the ease of knowing that you already have the money to spend on gifts, and you can enjoy the experience without worrying about going into debt.
Consider Homemade Gifts
While it can be easy to get caught up thinking that you should be buying family and friends gifts from the store, that doesn't always have to be the case. If you have some hard-to-shop-for people on your list, it can be easier to make bulk food presents.
Putting together ingredients for a hardy soup in a mason jar can make at their leisure can be relatively inexpensive and a highly useful gift. You can opt for making multiple soup mixes and gift them to everyone on your list. Homemade gifts show your creativity and allow you to spend less during the holiday season.
As we approach another joyful holiday season, the idea of spending a fortune on gifts is likely causing you dread. By employing the tips we shared above, you can set yourself up for a financially safe holiday season. The best part is that you'll have peace of mind that you'll be financially stable after the holidays are over.