The holiday season is upon us and, with it, the excitement of gift-giving. For some people, the thrill of giving a gift is even better than receiving one. There's something undeniably special about the feeling you get when you see your thoughtful present spark joy on a loved one's face. But the holidays can also bring financial stress. When there are many people in your life that you have to buy gifts for, you likely have a budget.
However, it's not about the gift's size or price, but the thought behind it. There are ways to enhance the value of your gift without spending additional money. When you give someone a small, meaningful gift that didn't cost much, you can add emotional value by giving it to them in a special setting with significance to your relationship. You can also spruce up a low-budget gift with elegant, color-coordinated packaging to give it more aesthetic appeal, making the unboxing part of the fun.  Here are nine affordable gift ideas that everyone will love, to help you spread joy without breaking the bank this holiday season.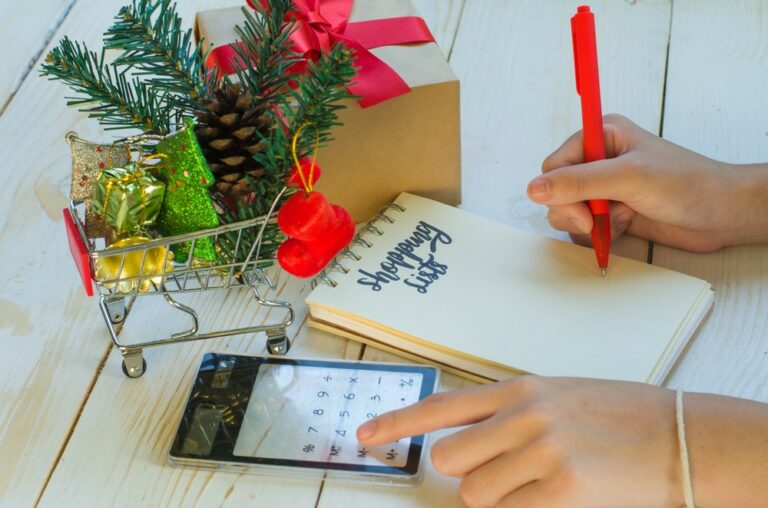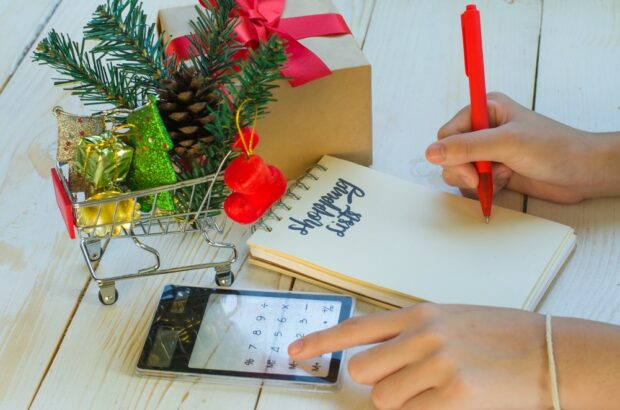 Source: rawiwano/Shutterstock.com
1.Indoor Planters
Growing plants is no longer just for gardeners. An apartment filled with plants has become a popular way to spruce up an urban home with hints of nature. For some people, these plants have become a tremendous source of joy.
Why not give an adorable planter that complements your loved one's home decor or brightens up their workspace? This is a simple and meaningful gift that is also practical. If the person has no luck with plants but wants that aesthetic for their home, you can also give them an artificial succulent that will last for years.
2.Candles
Candles are a holiday decor staple, and they're also perfect for making your home feel cozy and festive. Give the gift of Christmas cheer with a scented candle or small desktop candle in a cute ceramic jar. If you can, source the product from a local store where it's been handmade or contains organic ingredients for healthier indoor air.
3. Journals
Journaling is a popular trend among millennials and generation Z, so, if your loved one falls into that demographic, this is a fantastic affordable gift idea for the holidays. A journal is no longer just an academic tool but an aesthetically pleasing possession that supports a self-care lifestyle. There is a wide variety of journal styles available today, allowing you to select a cover design that suits the personality of the person who will receive it.
4.Beautiful Coffee Mugs
It might seem like a stereotypical budget gift, but choosing the perfect mug for your friend or family member can be a big hit if you get it right. Put careful thought into the mug's style, shape, and design. Hand-painted ceramic mugs are a great choice because they are unique. Think of everything you know about the person you're shopping for when you make this purchase. Do they drink coffee or tea? Do they do this in the morning or the evening? These questions can helpfully influence the decision about which mug is best. You could also include a sampler of their favorite hot beverage for them to enjoy the mug immediately.
5.Hats
This is a more unconventional gift option, but there's a hat out there for everyone. Baseball caps are a more affordable choice than fedoras or sun hats, though you can find those for reasonable prices as well. Select a color and style that you've seen the person wearing in the past, remembering not to make the decision based on what you would like to wear.
6. Unique Jewelry
Thoughtful, unique jewelry is one of the best gifts a girl can receive, but it's also great for men as well. Lots of men wear rings, earrings, and even necklaces. What's essential in your selection process is ensuring the piece suits the individual's sense of style. Stud earrings are an incredibly affordable option if you go with something locally made. They're extra special if they're from a smaller brand, making them more unique.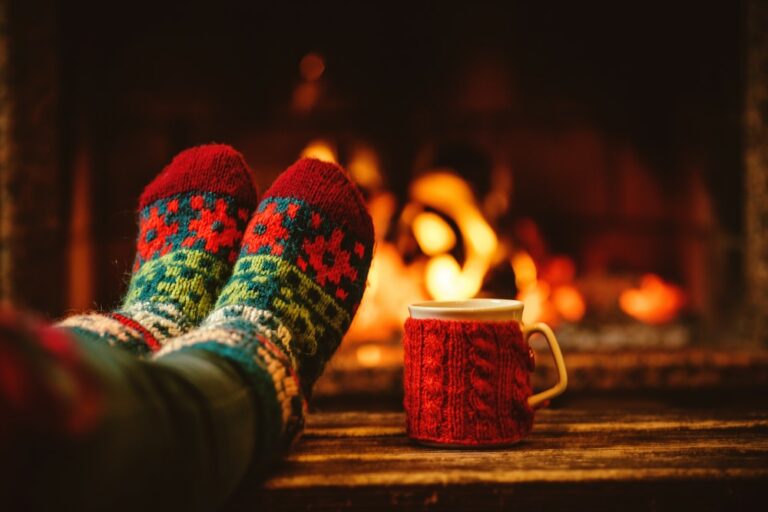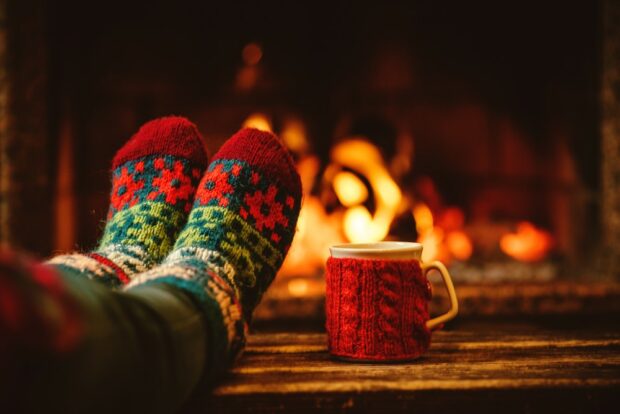 Source: AlexMaster/Shutterstock.com
7.Socks
Socks are a safe bet for a gift to just about anyone because you can never have enough of them. Not only are they affordable, but they're also relatively easy to choose the correct size for someone, which is not the case for most types of clothing. Choose a bold pattern or vibrant color that reflects the interest of your friend or colleague. It's even possible to customize socks with the face of their pet on them. Everybody loves to receive another pair of socks
8.Games
Board games or floor games like jacks are inexpensive and provide hours of fun. If you're attending a Secret Santa party or doing a gift exchange at work, games are a great option that is gender-neutral, low-cost, and sure to spark joy. You can find a wide range of affordable travel-sized board games that are ideal for road trips or a morning carpool commute. These pint-sized products are also great for keeping at the office to whip out during a lunch break.
9.Hair Accessories
Hair accessories like scrunchies and clips are an affordable gift option that is also extremely useful. Not only will women love a set of trendy scrunchies that elevate any hairstyle, but, with man buns making a comeback, the men in your life might benefit from these as well—perfect for add-ons to a gift, stocking stuffers, or Secret Santa exchanges. You can create a whole gift package around styling hair by including scrunchies, bobby bins, colorful barrettes, hair bands, or bandeaus. For the athletes and adventurers in your life, a multi-functional bandeau can be a lifesaver when they're on the go.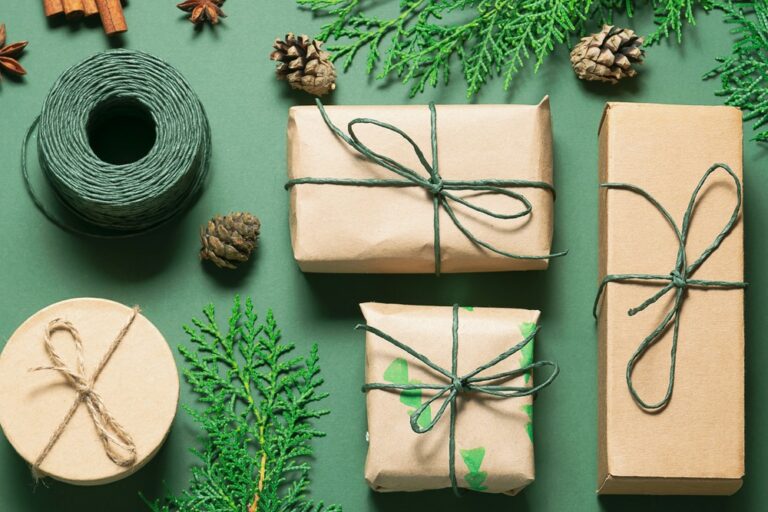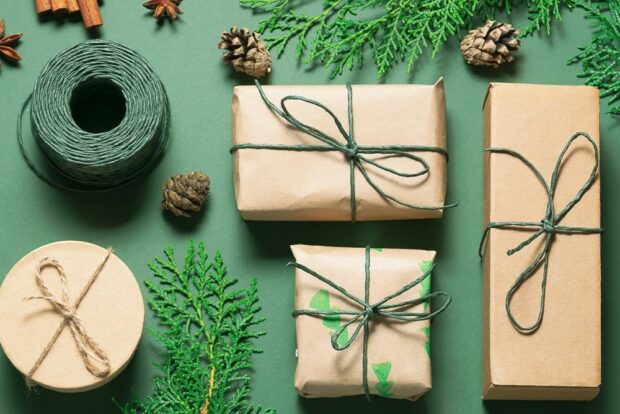 Source: Iryna Pohrebna/Shutterstock.com
Wrapping It Up
To save money on your gift wrap this season, try recyclable and reusable products that will benefit the environment and your wallet. Instead of purchasing wrapping paper, wrap presents in old magazine pages, newspaper, or tissue paper saved from a gift you previously received. You can also get reusable canvas tote bags to slip the gift into and deliver waste-free.
Giving small, affordable gifts with a lot of thought behind them can be tons of fun because they show how well you know someone and how much you care.