Living in a home studio offers both advantages and disadvantages. One of the major disadvantages you need to deal with is the lack of space. As the size of your home office  is limited, you need to make sure you fit in all basic amenities combined with space for your hobbies. Luckily, there are many ways to deal with your space effectively.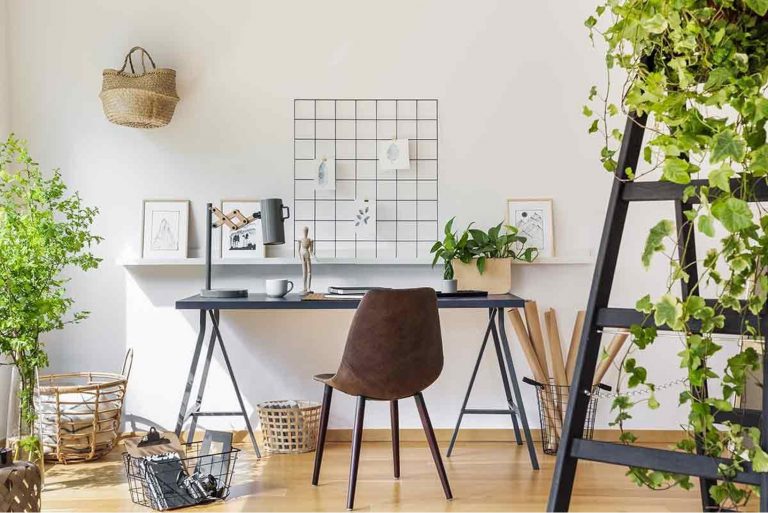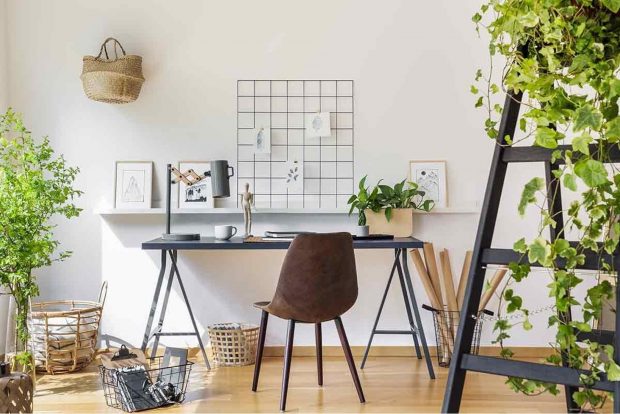 Foldaway bed to give more space in your home studio
One of the immediate gains you can achieve in your home studio in terms of space is the use of a foldaway bed. While they used to be basic and unattractive from a design perspective, there are many intuitive beds out there. You can place your desired mattress on it, to ensure a good night's rest.
Interested to get started? You can search the Internet for a 'Murphy' bed or a 'wall' bed, as they are often called. There are many financially attractive options out there. If you care about your interior, you could consider integrating the bed into the wall. This saves up additional space and also makes it look better when the bed is folded away. Do take into account that this will require significantly more budget.
Hybrid spaces: from office to TV room
To make the most of the space you have, you need to create hybrid spaces in your home studio. For example, what could be your office by day could turn into your TV room at night. To do so, you need to think about the use cases that matter to you most. For example, you could have one of the following areas as being important in your studio:
Office
Reading corner
Chess area
Music area
Yoga area
Fitness area
Craft area
By thinking about the areas that matter to you most, you can come up with combinations that work for you. For example, you could combine chess, reading, and TV elements. This could result in a combination of a desk with room for your books, a chessboard, and the TV on top.
Even better: you could purchase a monitor that supports both pairings with your laptop as well as your TV box. Thereby you can also use it to work during the day. By understanding the spaces you need, you can effectively plug and play to create the areas that matter the most to you.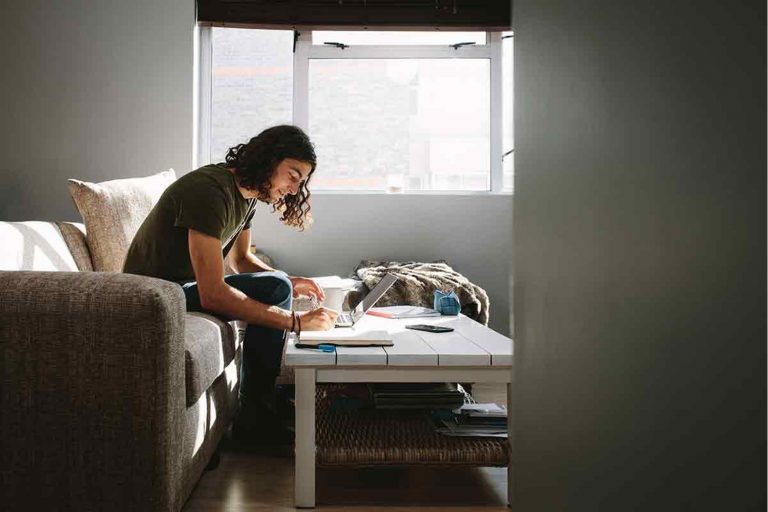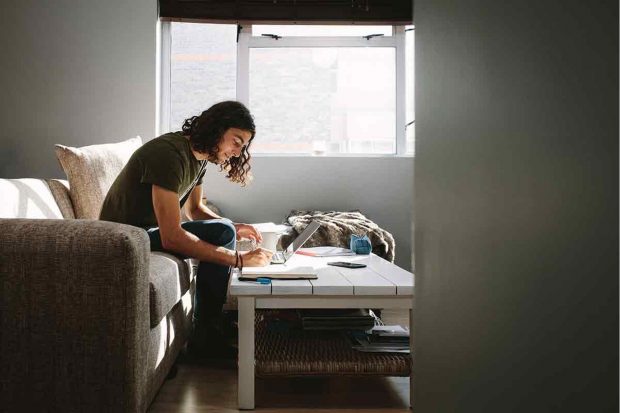 Bringing in some ambiance using a reed diffuser
With a small space, you need to shine a different perspective on your room. For example, what if you want to have a relaxed evening? A special dinner with a friend? You will be in the same spot as you would be at any other day. To lighten up your special moment, a reed diffuser could be used.
A reed diffuser spreads an enjoyable scent through your room by the use of wooden sticks. By simply sticking them into special perfumes, you can create a completely different ambiance. There are many different scents you could try, finding suitable diffusers for your taste and specific situation. Of course, the product can also be used on a day-to-day basis to ensure an enjoyable scent.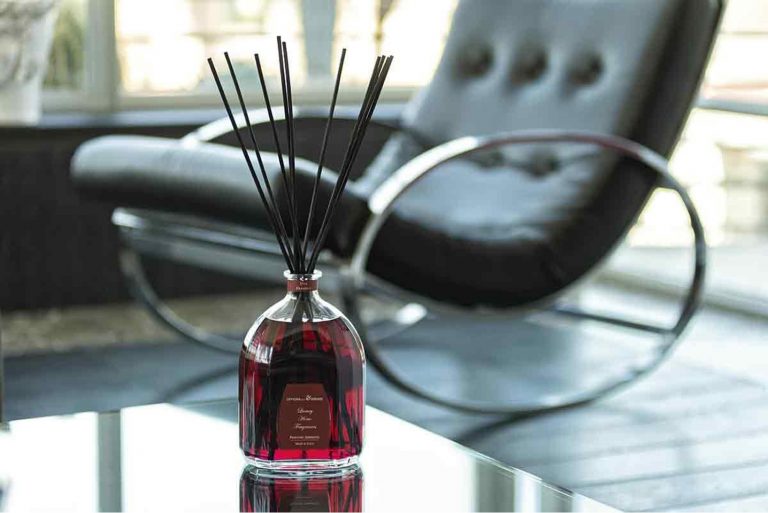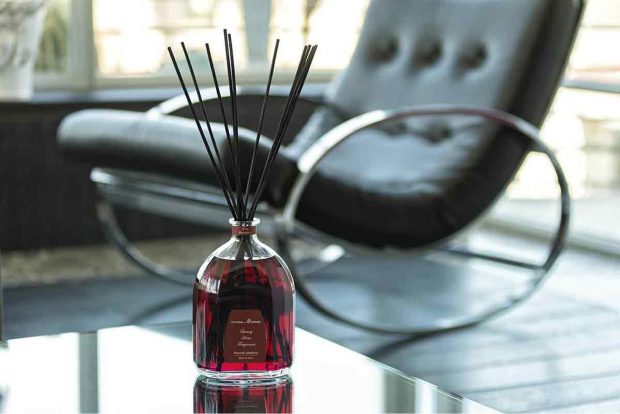 Smart home equipment to make the space versatile
With emerging technology entering the home, there are many options you can consider for your home studio. For example, when using special smart lamps, you can create different areas and settings on your smartphone. This gives you increased control over the space you have.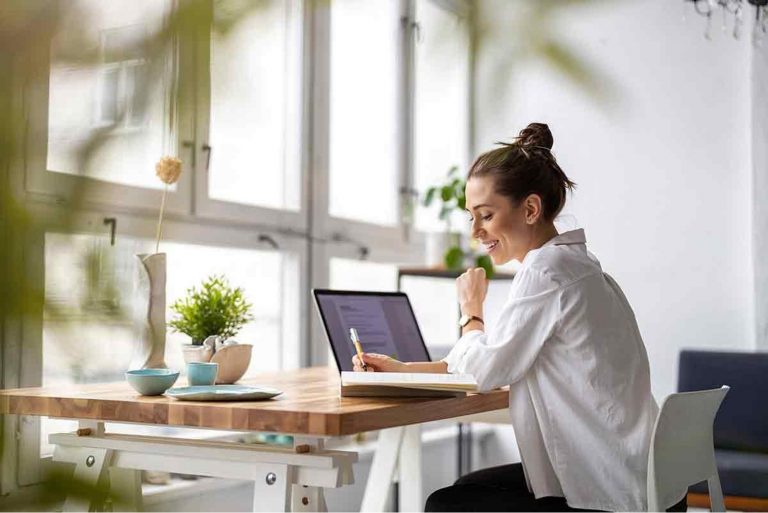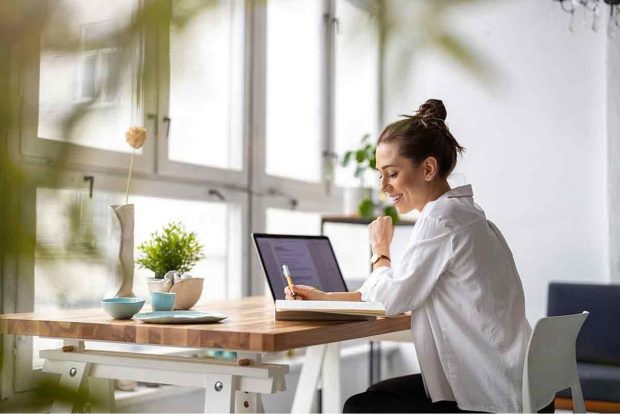 Create moods in the application
Applications offer you the possibility to set 'moods'. For example, you could create a mood for 'after work', which automatically dims the light and plays some jazz music in the background (if you also have a smart speaker).
These combinations are potentially endless and help you set the scene. This makes the space you have in your studio look different at other times of the day. Not only helpful for your concentration but also when receiving friends and family over.
Pair your lamps with other technology
With the rise of smart home technology, there is more possible than becomes evident at first sight. Ranging from special fans, smart temperature equipment as well as TVs, and coffee makers, there are many combinations possible that will bring your home office to the next level.
What is a space without some plants?
Like any other human being, you need to breathe. Some of the key producers of clean oxygen are plants and trees. Therefore, it can help to place some of these plants inside your home. They do not only provide you with oxygen, but they also create a nice atmosphere.
Ranging from small to large plants, there are many options to choose from. You could also use the plants to create different spaces in your room, this especially holds for larger indoor plants.
Keep them fresh through technology
Again, you could use your smart home technology to keep the plants stay in shape. There are applications you could use that will tell you when to water the plants and to change the soil. You could also go one step further, by automatically watering them through the use of Internet of Things (IoT) devices. This makes it possible for people without green fingers to have good-looking plants inside their studio.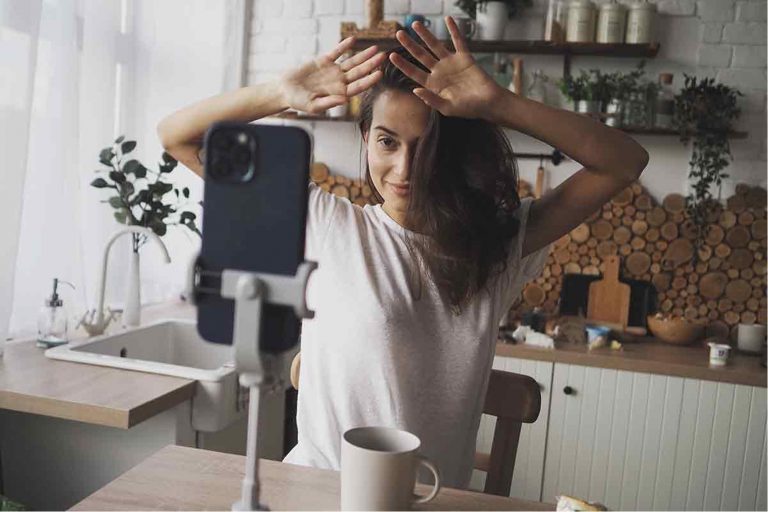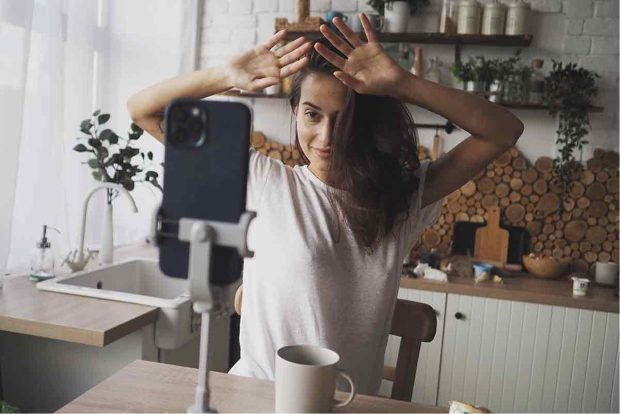 Use dividers to create separate spaces in your studio
Not only can you use plants to create a division between spaces in your studio, but there are also many materials you can leverage. By dividing the home office into separate areas, you create the feeling of having a larger space to enjoy. Depending on your style and budget, you could move ahead by using:
Paint your room in a single color
While a colorful room might be something you like, think twice when you are owning a studio. It is recommended to use a single color in your room, and preferably a light one. When using a light color, or move ahead with white, you create a more spacious feeling. Combined with lighter colors in your interior, you can create a very spacious area.
Mirrors and windows mimic space
Just like windows, mirrors can help you create a spacious feeling. When adding mirrors, you will have the feeling that your room gets bigger. Especially when you have divided your studio into separate areas, you will recognize that hanging mirrors can help. At the same time, you can use the mirrors effectively as well. For example, by hanging a mirror close to the entrance to check your outfit for the day.
Using storage effectively is key
While the first recommendation would be to consider a relatively minimalistic lifestyle, you should handle the stuff that you have effectively. As you have limited space for storage, you need to make sure you use it as effectively as possible. A good recommendation is to create a wall that is filled with shelves. For example, on the top shelves, you can place your books whereas the bottom can be equipped with doors to store all your equipment.
If you move ahead with light colors and a light color for your shelves, you can create a very clean and peaceful design. The colors come from the books that you own. Next to that, you can consider adding art and other objects to the bookshelves for some increased versatility.