Having a crafting space in your home is wonderful. This is where you can experiment and have fun when crafting your favorite DIYs. Imagine how many creative things you can create like art decors, jewelry and accessories, knitted garments, and many more.
You can do all of these comfortably at your home if you can create a crafting space. Contrary to what most people think, you don't need a very big house to create a crafting space in your home. With a little bit of creativity and ingenuity, a tiny space is plenty enough for you to create a crafting room.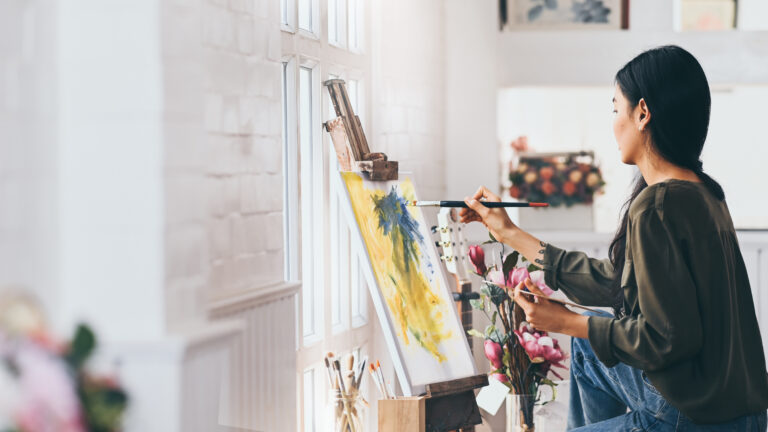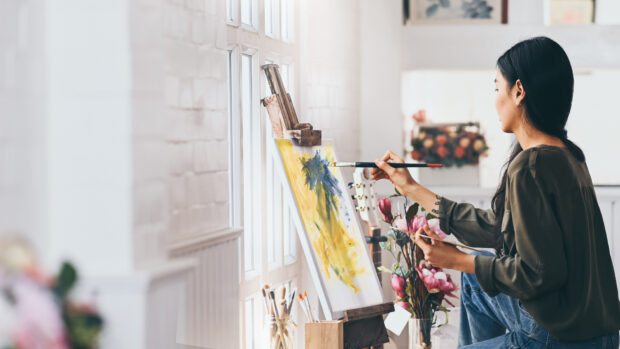 1. Choose A Space or Room Where Natural Light Can Come In
One of the first things to do when creating a crafting space in your home is to find a room or space where natural light can come in. It's best if the chosen space or room has windows so natural light can pour in. Even though you can still create a crafting room in your basement or rooms with no windows, having natural light come in is a luxury. It allows you to see your creations more clearly or take excellent pictures of them.
Aside from making your crafting space appealing and comfortable, having natural light come in can also make you become more productive especially during this season where you can create more amazing summer crafts.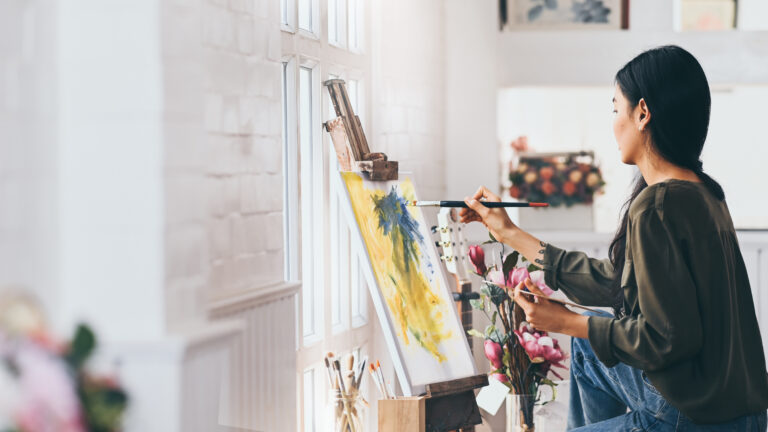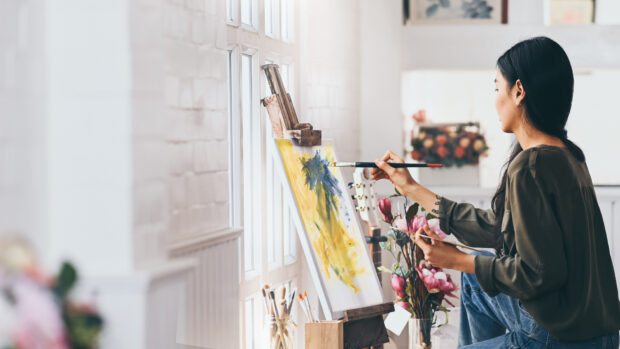 2. Find A Good Working Table
The most crucial must-have for your crafting space is a good working table. It's not that hard to find a working table for your crafting space since you can simply buy it from a local furniture shop or build it on your own. Whether you buy it or build it on your own, you have to make sure that the table is big enough and sturdy.
The table should have plenty for you to place your tools, materials, and supplies that you're going to use when crafting. A good working table will allow you to work efficiently and comfortably.
3. Don't Forget About the Shelves and Storage Cabinets
Shelves are also essential for the crafting space. You're going to need someplace where you can keep your crafting supplies and tools when not working. Like the working table, you can opt to buy shelving units or build them on your own. Just make sure that the shelves are open so you can quickly store your crafting supplies or grab them when you are working. Also, you have to organize your shelving units if you are going to buy more than one. You can never have too many shelves in your crafting space as it will get crowded. You have to learn how to organize everything in your craft room, especially about craft room organization to maximize the space.
Aside from shelves, you can also choose to use storage cabinets in your crafting space. As for storage cabinets, you can simply use your old closet or utility cabinet. You don't have to spend a lot of money just to get good storage for your crafting space. You can repurpose your old closet or utility cabinet and transform it into a unique storage cabinet for your crafting space with a little bit of creativity. Also, don't forget about storage boxes and baskets so you can store your supplies separately. Make sure that you label every single one of these storage boxes or baskets so you won't have a hard time looking for the supplies or materials you need when working.
4. Divide the Crafting Space into Zones
As mentioned earlier, your crafting space can easily get cramped or crowded if things are not organized properly. To help prevent that from happening, you need to divide the crafting space into different zones. By doing so, you can bring order to your crafting space.
Create a separate zone for your computer and digital needs. Have another zone for your crafting projects such as paper crafting, pottery, painting, sewing, etc. Set up another zone for you to take pictures of your crafts (preferably where natural light comes in).
Each of these zones must be dedicated to their purposes only so all the materials, tools, and crafting supplies will be organized and placed where they are supposed to be. An organized and orderly crafting space will keep you efficient and comfortable when working.
Final Thoughts
Any size and shape of the space that you intend to use as a craft room won't matter as long as you have creativity and resourcefulness. With a detailed plan, you can create your own crafting space at home and soon you can start creating some amazing DIY crafts together with your kids or the whole family!