Ventilation system is a consequential matter when it goes about kitchen and its maintenance. The more concern we devote to ventilation process the healthier and fresher air we obtain as a result. Due to modern smart technological solutions any family can afford themselves a decent Broan kitchen range hood. It significantly eases kitchen processes by catching all unpleasant odors, smoke, heat and humidity just at their source of origin and preventing from their spreading along the house. This fact not only brings comfort to your house, but also protects your health from numerous airborne pollutants and saves from a wide range of diseases.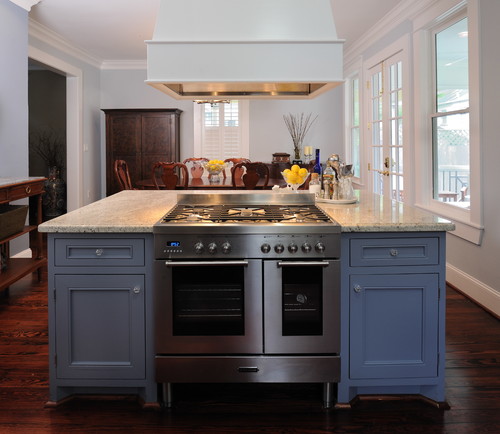 The necessity of Broan hood raises no doubts, but there is still left a question how to choose a suitable kitchen range hood out of such a big choice. First of all it is reasonable to decide upon a shopping place. Most house owners nowadays choose on-line household shops like Westside Wholesale. There is a big choice of brands, models and features that makes the procedure of making a purchase quick and affordable for any person.
Before starting your choice of a perfect suitable kitchen range hood, several considerations should be minded.
You have to know the list of improvements that are allowed for the houses built in your dwelling area.
Be aware of your budget and know the concrete sum of money you are ready to spend on the new ventilation system.
Decide upon a vent type.
Have a full idea of the features you would like to see in your future range hood.
The most important question out of the above mentioned is to finalize with the type choice. Not all people know the differences between the range hoods types. At Westside Wholesale there are presented four main types of kitchen range hoods. All of them have different price policy and variety of functions and features.
Under-Cabinet Range Hoods. The work of these ventilation hoods involves recirculating of the air pushing it back into the kitchen and trapping some volume of the odors and grease into replaceable filters. Under-cabinet hoods can be non-ducted and ducted out-of-doors, which is a bit more expensive.
Wall-Mounted Chimneys. These ventilation hoods refer to middle priced appliances and are mounted against the kitchen walls. They are called "chimney-style" hoods due to their shape which resembles a home chimney outline which is a pyramidal base connected with a rising rectangular column.
Ceiling-Mounted Chimneys. These hoods are of higher-end style and are called "island hoods". They usually are hanging down from the ceiling over a cooking island. These vent hoods are of great popularity among the house owners and can be presented in different variations like from glass made fashioned European style up to strict professional stainless steel style.
Custom Built-In Hoods. Such hoods are usually mounted into a certain wall section and rely on power packs that are non-obtrusively installed and ducted. The prices for such ventilation hoods totally depend on the functions and application nature they have.
These are the main types of kitchen hoods which can have quite different features. They possess different range of performance, different levels of noise, mechanical or electronic controls, different number of fan speeds, sensor manipulation, and various lighting brightness of incandescent, halogen and fluorescent types.