A kitchen island or bar can be the perfect place to eat breakfast as a family, help the kids with homework while you're making dinner, or enjoy a cup of coffee in the morning. But in order to make the most of this seating area, you need the right bar stools. And choosing kitchen bar stools for your home can be more complicated than it might at first appear.
You need to make sure the stools you choose are the right height for users to sit comfortably at your bar. But it's not just the height you need to consider – you also need to make sure the space is wide enough to accommodate your bar stools. Swivel bar stools need more side-to-side room than bar stools that do not swivel, for example. And, of course, you'll need to choose bar stools that go with your decorative style, as well as getting the features your family needs to be comfortable. Here's what you need to know to get great bar stools for your home kitchen.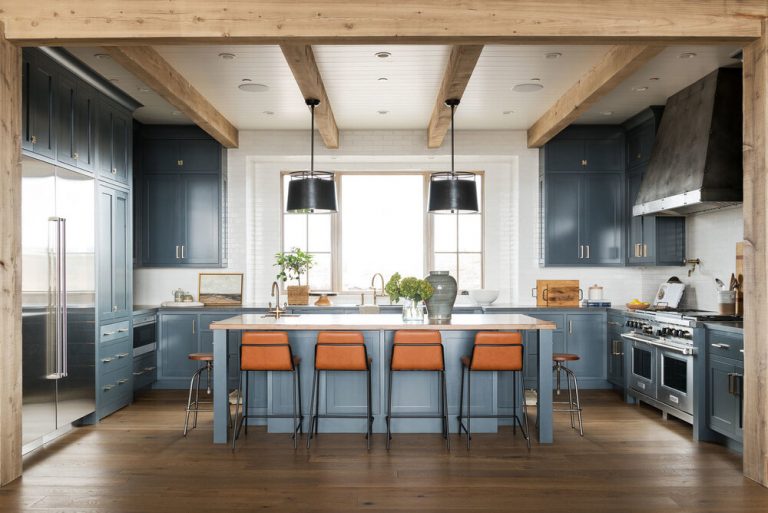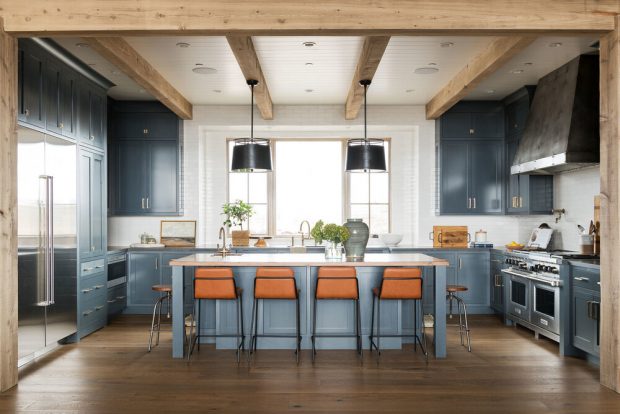 Choose the Right Size Bar Stools
When it comes to sizing bar stools for your home bar or kitchen island, you probably think of height first. You need to leave at least ten to 12 inches between the seat of your stool and the countertop, so that users will have room to sit comfortably. You don't want the stool to be much shorter than that, because then it'll be awkward for users to eat and drink from the countertop.
There are basically three categories of stools you can choose from. Counter stools are 24 to 26 inches high. Bar stools are about 30 inches high. Extra tall bar stools are 34 to 36 inches high. You can get shorter stools as well as longer stools, if your counter or bar requires them.
You also need to consider how wide your bar or counter area is and how many stools will fit in that area. For example, a stool that is 16 to 18 inches wide will require 21 to 22 inches of space at the bar. If the stool is 19 to 22 inches wide, allow for 24 to 25 inches of space at the bar. If you're choosing swivel stools, you'll need to leave even more space – six inches or more – so that users have room for their knees when they swivel to one side to get out of the stool.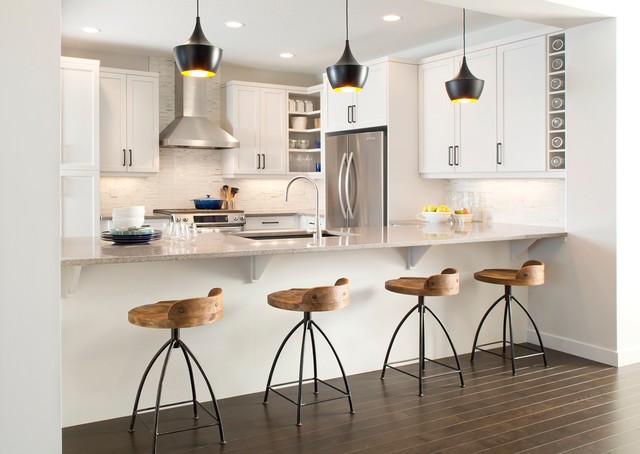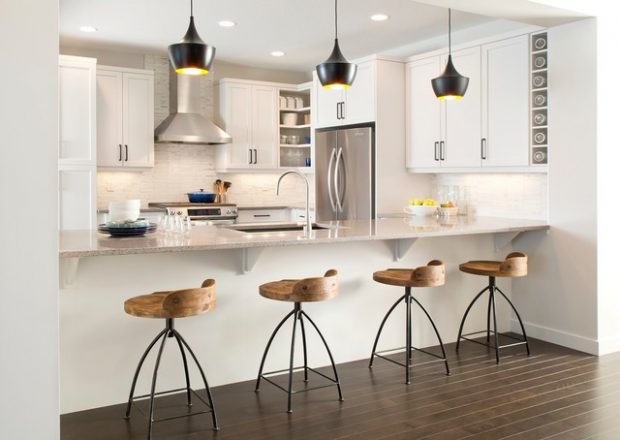 Get the Features Your Family Needs
How comfortable should your kitchen bar stools be? That really depends on how you're going to be using them. If you're planning to buy kitchen bar stools that will serve as guest seating or seating for the family to eat meals or for the kids to do homework, you should buy comfortable stools with backs, lots of padding, and ergonomic shapes. Kids can already feel a lot of physical discomfort during their days at school, due to a lack of ergonomic design in schoolroom furniture – they shouldn't have to feel that physical discomfort and distress at home, too. And guests won't want to hang out at your kitchen island while you cook if the bar stools aren't comfortable.
The only reason you should buy basic, unpadded bar stools is if you don't plan to use them for long stretches. If you're only going to be sitting at your kitchen counter when you drink coffee and open the mail, then, by all means, buy the basic stools. But if you, your family, and your guests are going to be seated at your kitchen bar stools for long periods of time, you should look for the most ergonomic bar stools for your home.
Match the Style to Your Decor
Kitchen bar stools are available in a wide range of decorating styles, so you should always be able to find something that will match your decor. The real challenge is often finding something that both matches your decorative style and provides the comfort and features you need. For example, rustic and modern styles both often consist of no-frills, basic construction, devoid of padding, backs, and other features that make a bar stool more comfortable to sit in for long periods.
When it comes to buying kitchen bar stools for your home, you need to make sure you're getting the right size and the right features for your money. When you make the right choice, you and your family can enjoy comfortable kitchen island or bar seating for years to come.