Some pieces emerge as unexpected stars, stealing the spotlight and becoming must-haves in every fashionista's wardrobe. This season, the red cardigan has taken center stage, effortlessly blending comfort, style, and versatility. Join us on a journey as we unravel the allure of this timeless piece and explore why it has become the hottest wardrobe essential.
The Red Resurgence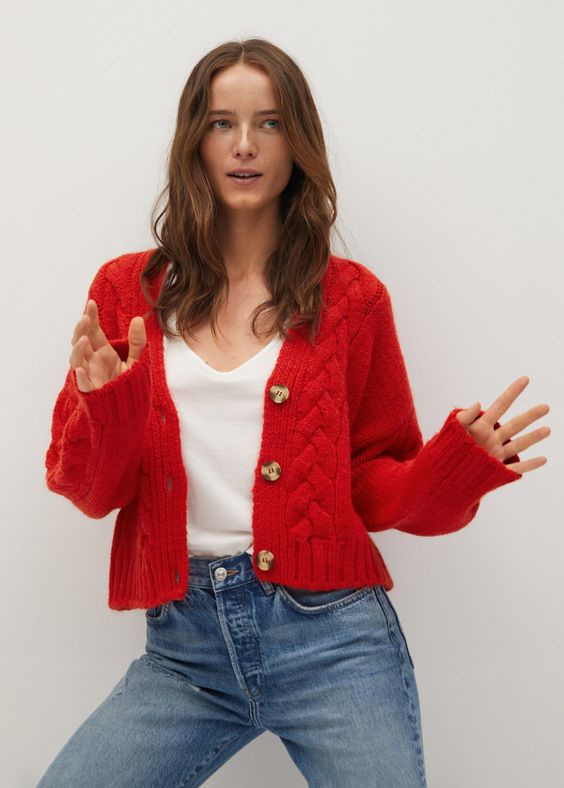 Once considered a classic but somewhat overlooked staple, the red cardigan has experienced a remarkable resurgence in recent months. From fashion runways to street style influencers, this vibrant hue has captured the collective imagination of style enthusiasts. Its ability to infuse warmth and energy into any ensemble has made it a standout choice for both casual and sophisticated looks.
Versatility Redefined
What sets the red cardigan apart is its unmatched versatility. Whether you're heading to the office, a casual brunch, or a night out on the town, this piece seamlessly transitions from one occasion to another. Pair it with distressed jeans for a laid-back vibe, or throw it over a sleek dress for an elegant touch. The red cardigan effortlessly adapts to your style, making it a valuable addition to any wardrobe.
From Classic to Contemporary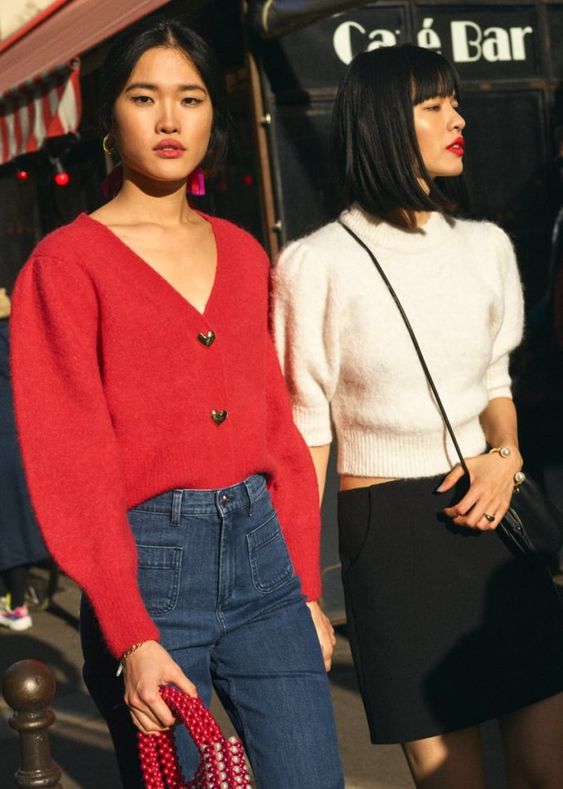 What makes the red cardigan so irresistible is its ability to effortlessly bridge the gap between classic and contemporary. Embrace the timeless elegance of a cable-knit red cardigan for a cozy winter look, or opt for a more modern, cropped version to stay on-trend. The options are endless, allowing you to express your style while staying comfortably chic.
Redefining Wardrobe Essentials
In the fast-paced world of fashion, identifying true wardrobe essentials is crucial. The red cardigan has not only secured its place in this coveted category but has elevated the standards. As an essential layering piece, it adds depth and character to any outfit, making it a go-to choice for fashion enthusiasts seeking both style and substance.
Styling Tips and Tricks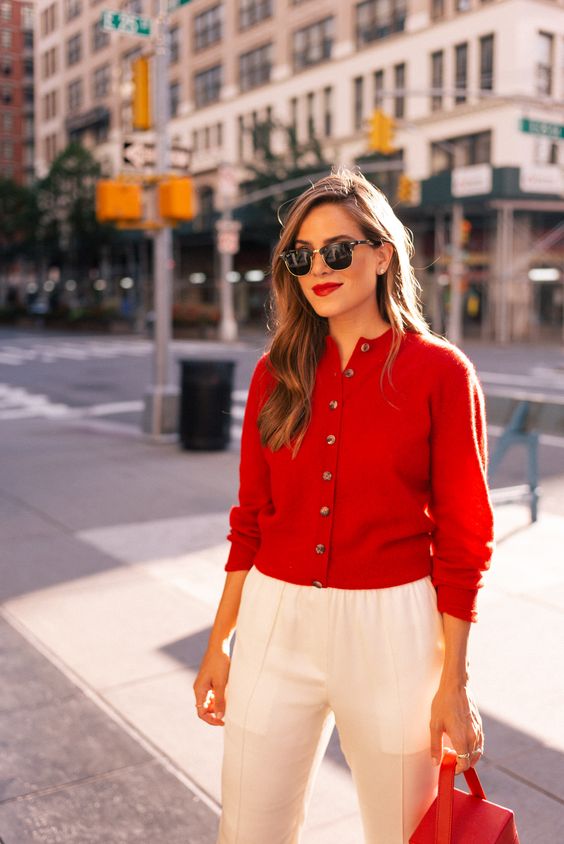 To make the most of this red-hot trend, we've compiled a list of styling tips and tricks. Discover how to play with textures, mix and match patterns, and accessorize your red cardigan to create a look that is uniquely yours. From casual chic to office-ready, unleash your creativity and let the red cardigan be the canvas for your style masterpiece.