It was called the Constance before becoming Jackie O's favorite bag. This bag is the Jackie of the Gucci house which, since its creation in the 1960s, has seen its history intimately linked to that of the most stylish of the former First Lady of the United States.
Reviewed and corrected many times by the various artistic directors of the house, the coveted accessory with its curved lines and golden clasp continues to seduce lovers of bags that are as chic as they are pragmatic.
Gucci's 1961 Jackie, the favorite bag of an American like no other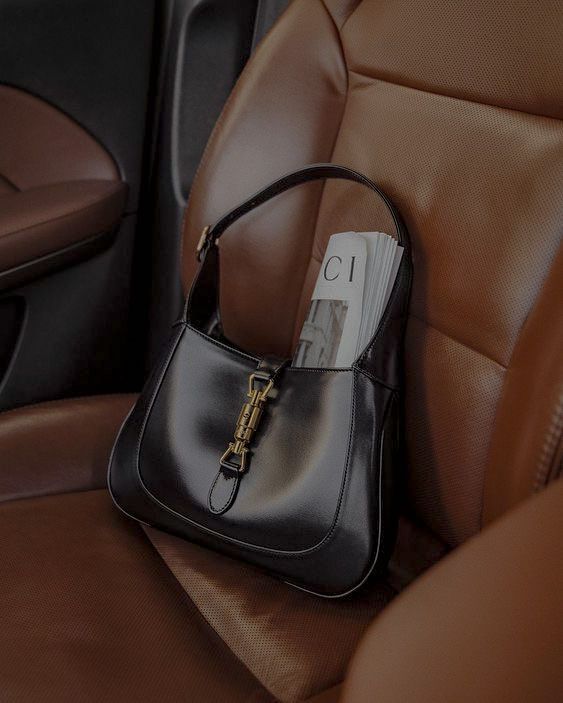 It all started in 1961. John F. Kennedy had just been elected President of the United States. Seductive and dashing, he and his wife Jackie form one of the most charismatic leadership couples in the country's history.
Impeccable suits, typically sixties silhouettes: his style inspires all of America, and far beyond.
On the other side of the Atlantic, that year Gucci launched the Fifties Constance, also known as the G1244, a bag with a rounded silhouette, versatile and urban, whose short handle and golden clasp give it a neo aura. – modern bourgeois.
Three years later, in 1964, Jacqueline Kennedy, recently widowed following the brutal assassination of her husband, came face to face with the said bag, which she decided to immediately order 6 copies.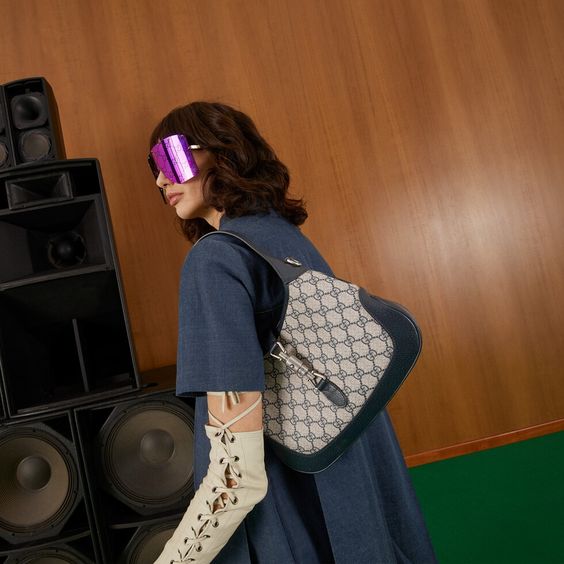 In town, at the airport or on vacation, on the streets of Manhattan the pontoons of Capri: the First Lady wears it on any occasion and would even use it to protect her face from the flashes of the paparazzi. Clichés that will unsurprisingly popularize the bag, boost its sales and push the Gucci house to rename it in all sobriety: the Jackie.
Amid the sexual revolution of the 60s and 70s, the accessory even became an emblem of unisex fashion, with men like Peter Sellers or Samuel Beckett adopting it in a resolutely avant-garde spirit.
But that was without counting the death of its muse and most faithful admirer, who in 1994 sounded the death knell for a bag that had become a cult for more than 30 years.