With a heatwave in hindsight, we are all enjoying being outside and grabbing drinks outside with our friends and family. But at the same time, we're stressed about getting enough sleep when it's so hot outside. Because let's face it, sleeping under the hot covers isn't the most appealing idea when it's 30 degrees outside. You might be lucky enough to have air conditioning in your bedroom, but in case you don't – there are other solutions to make these hot summer nights more comfortable. Today, we're going to talk to you about breathable bedding.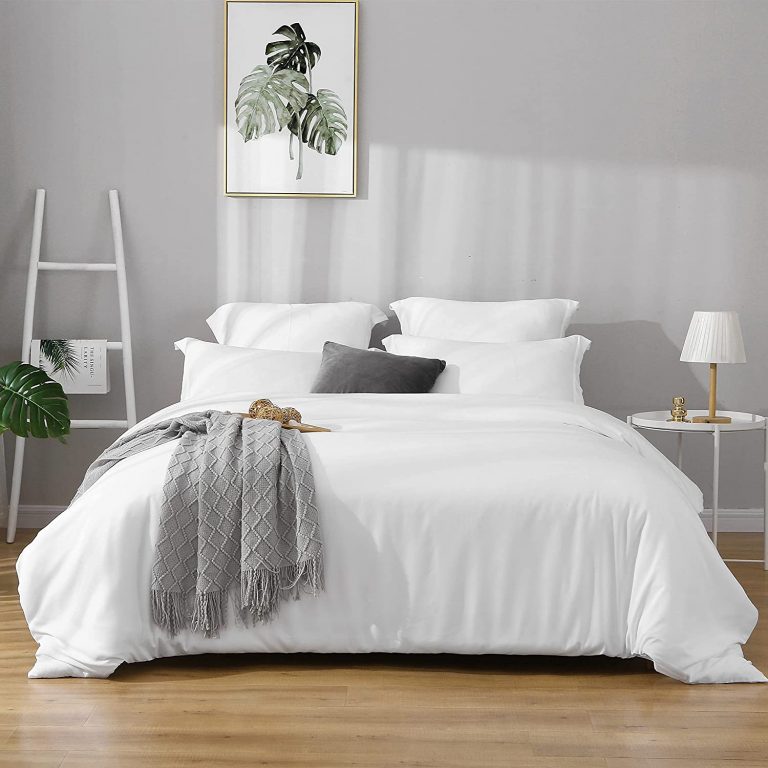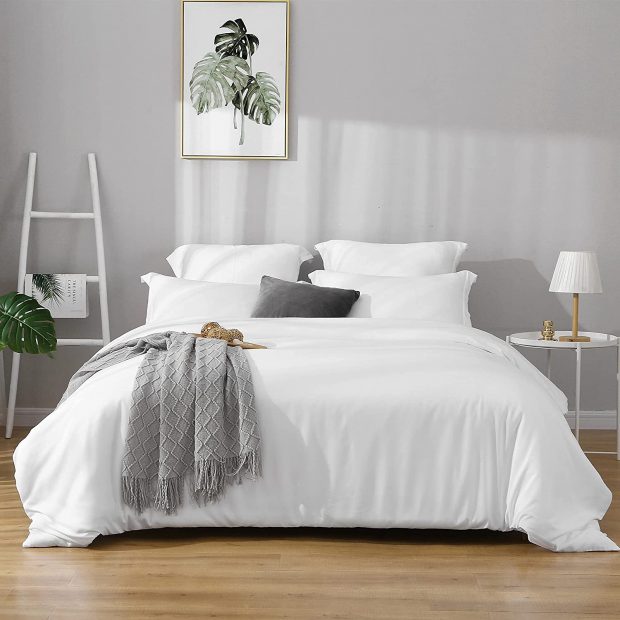 What Is Breathable Bedding?
If you're looking for bedding for hot sleepers, breathable bedding is an absolute must and lifesaver. Keeping cool is essential to get enough and high quality sleep. The optimal temperature for sleeping is between 16 and 18 degrees, so if your bedroom increases in temperature during the hot summer nights, it's difficult to keep that temperature leveled. So how can you keep cool? Breathable bedding is perfect, as it's designed to be lightweight and cool your body down throughout the night. The Breathe Collection at The Fine Bedding Company actually uses a temperature controlling ingredient called Modal, which helps to keep the duvets as lightweight and breathable as possible. For hot sleepers, we recommend the Breathe Duvet and Breathe Pillow to help you stay cool throughout the night.
Smart Temperature Bedding For Hot Sleepers
If you're looking for that extra bit of comfort during the summer, we recommend combining your Breathe Duvet and Breathe Pillow with smart temperature linens. These duvet covers, fitted sheets, and pillowcases all use the innovative cooling technology by Swiss innovators HeiQ®. This technology actually works by sensing an increase in your body temperature and adapting its cooling properties accordingly. Don't worry about getting too cold though, because once your body temperature reaches the right temperature, the cooling effect will ease back to make sure you won't get chilly.
As an added bonus, the Smart Temperature Collection has actually proven to be beneficial for women going through menopause as it helps to keep them cool during hot flushes. Definitely something worth checking out if you're currently going through (peri)menopause!
Cooling Bedding For Travelling
If you're planning a camping trip this summer, whether that's in a tent or campervan, it is always worth investing in cooling bedding that won't leave you feeling overheated. Whether you're going camping in the UK, France or sunny Italy, the temperature can considerably rise throughout the summer months, and so can the nights. For travellers looking for cooling bedding, we recommend the Night Owl duvet – a coverless duvet that is practical, breathable and easy to take along with you as it comes in a handy duffle bag. As the Night Owl doesn't need a cover, it's very efficient and easy to use. Simply take it out of the duffle bag, throw it onto your camping bed or air mattress and you're ready to go! Camping has never been this easy.