Coperni, Arnaud Vaillant, and Sébastien Meyer redraw the contours of French fashion through innovative creations with recognizable details. A wardrobe that has won over many personalities such as the singers Angèle and Kelela, who have not failed to appear recently in a trendy creation from Coperni's 2023 cruise collection.
In which Coperni dress should you invest this spring-summer 2023?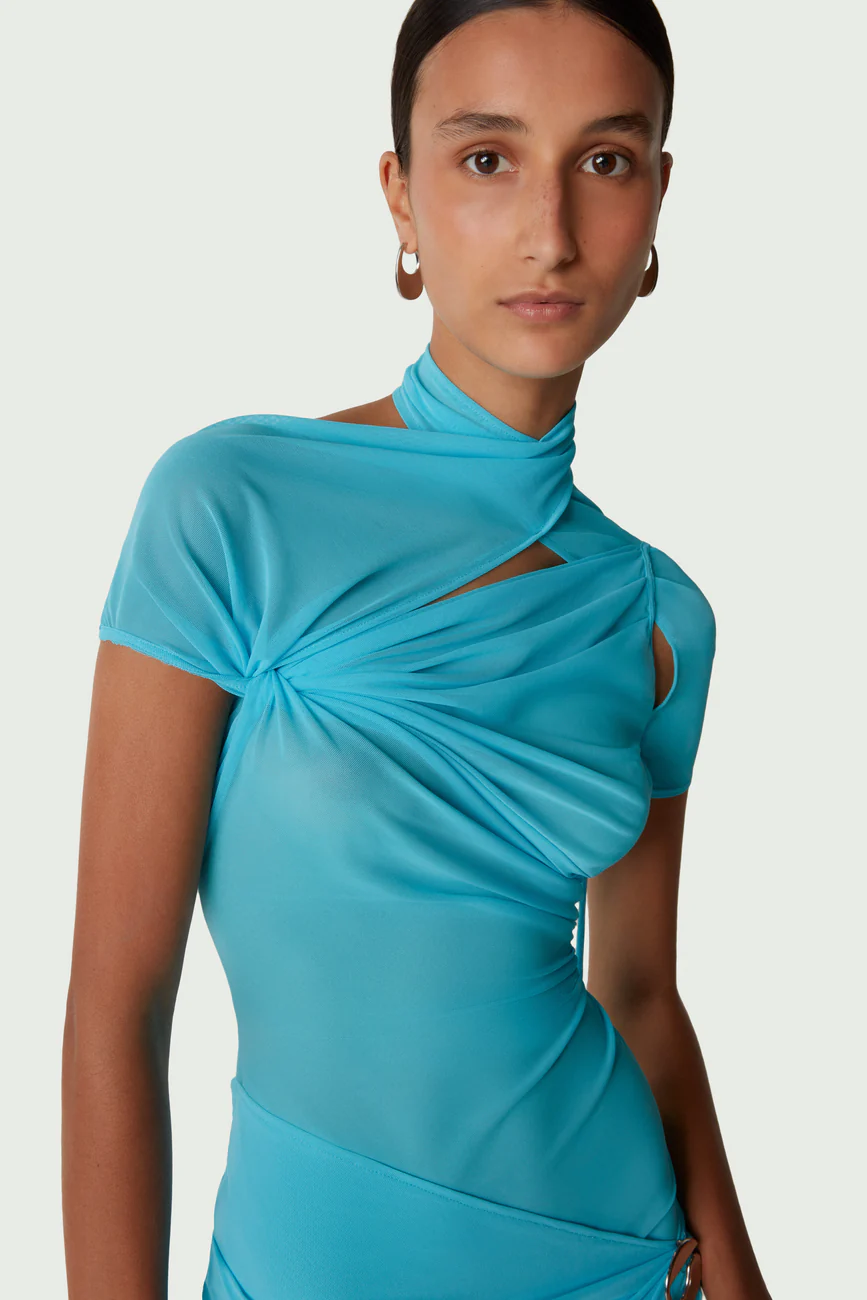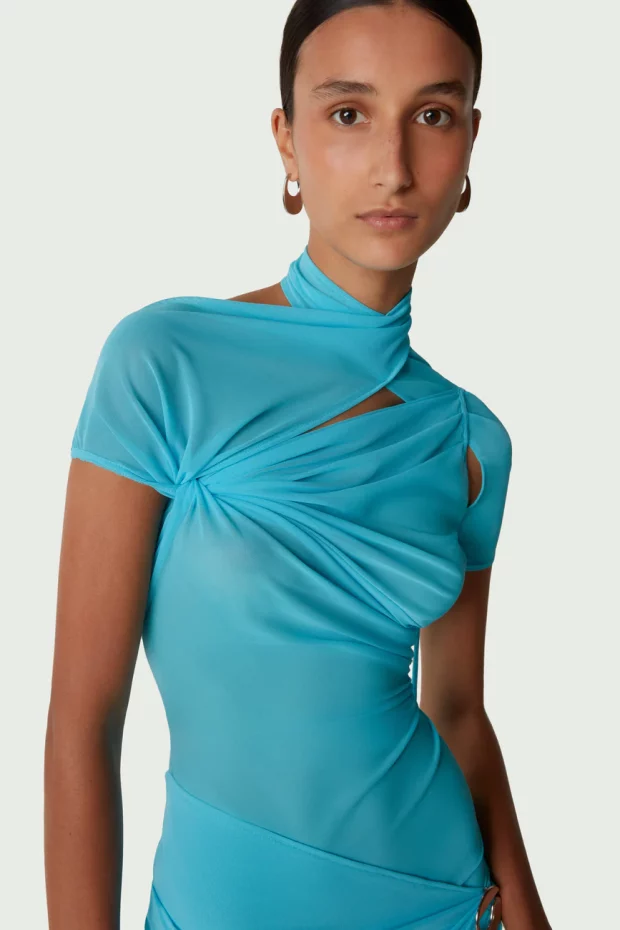 Every summer has its obsession with clothes… And it seems that Spring-Summer 2023 is dedicated to the innovative and unique wardrobe of the creative duo at the helm of Coperni.
On February 10, the well-known French singer Angèle appeared on stage at the Victoires de la Musique to perform her track Time will do things in a long version of Coperni's blue fishnet dress. She was awarded two trophies during the evening: Most Streamed Female Album and Best Female Artist. After conquering the music industry, Angèle confirms her fashion status by opting for this innovative creation on stage.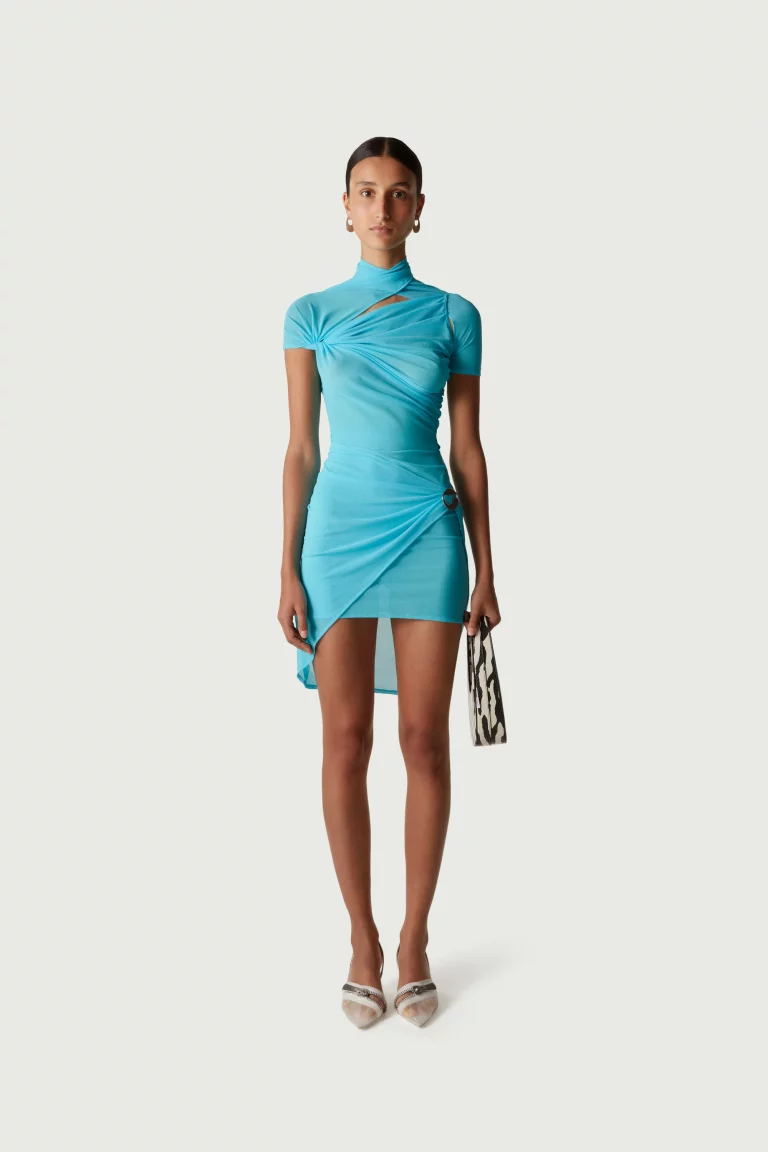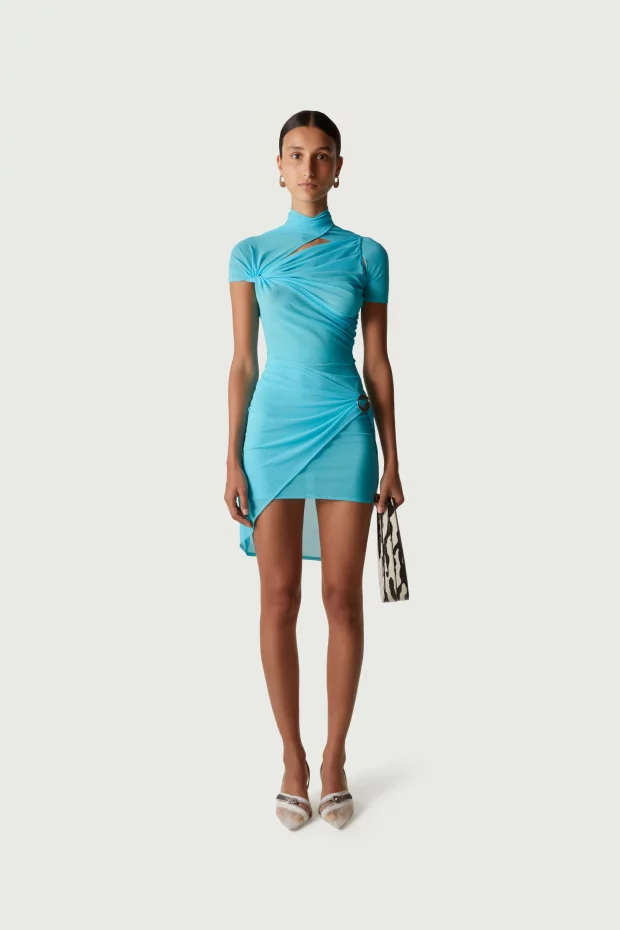 The same evening, American singer Kelela performed her track Enough For Love during the highly anticipated The Tonight Show Starring Jimmy Fallon. To reaffirm her presence on the fashion scene, she chose the same dress worn by Angèle at the same time, in a shorter version. A few weeks later, Kelela created the event on the front rows of Milan and Paris fashion shows, from Bottega Veneta to Ferragamo via Courrèges.