In honor of the film awards season, it's time to take a look at some of our favorite hairstyles from Oscar-nominated movies. On March 4, 2018, we will find out which of the nine Best Picture-nominees wins the golden trophy. The beauty conversation around the Oscars usually focuses on the styles of the actors and actresses on the red carpet before the ceremony, but we'd like to focus on hairstyles in the movies themselves-especially because, at least in the case of this year's nominees, those are more attainable for mere mortals. Without further ado, here are the four Best Picture nominated movies we're getting the most hair inspiration from.
Three Billboards Outside Ebbing, Missouri
This movie tells the Best Writing (Original Screenplay)-nominated story of Mildred Hayes, a mother enraged by the complacency of her town's chief of police who decides to take matters into her own hands by paying for three billboards that ask why the murderer of her daughter hasn't been found. As Mildred (played by Frances McDormand, who got a Best Actress in a Leading Role nomination) pushes for police action, her hair works alongside the billboards to help send the message that she's not to be ignored. Her short blond hair is usually worn in a ponytail, which displays the undercut on the back of her head that ranges from the nape of her neck to the tips of her ears. Undercuts are generally thought of as defiant hairstyles for women who want their hair to have an edge. For those of us who want this without having to worry about looking unprofessional at work, Glamour magazine has tips for how to get an undercut you can hide.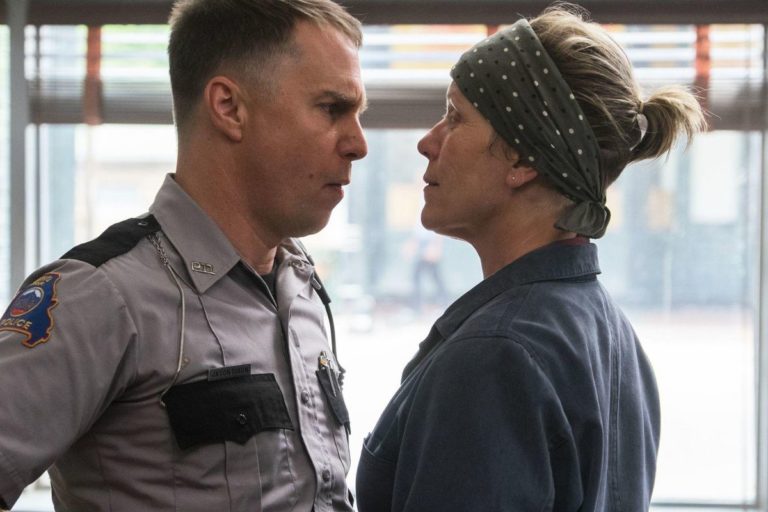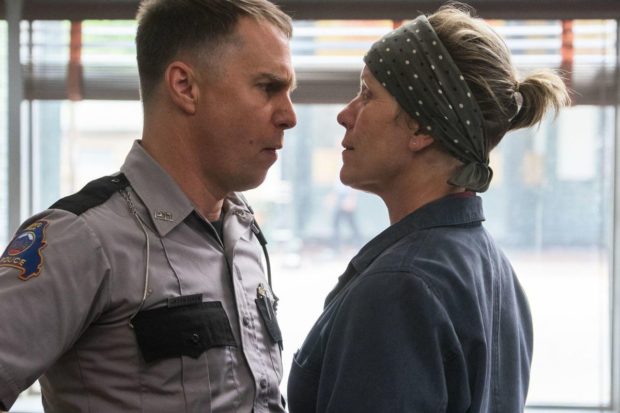 Lady Bird
For a different kind of defiance, check out this movie. It follows a California high school senior, self-named Lady Bird, through the trials and tribulations of the transition out of high school. Saoirse Ronan was nominated for Best Actress in a Leading Role for her playing her, and we think that's due in no small part to her hair. Lady Bird's brown hair is dyed a light, pinkish-red in a gradient, so that the color becomes more pronounced closer to the tips of her hair. This fiery look is the perfect complement to her personality, which is very headstrong, especially when it comes to interacting with her mother. Red hair is best suited for anyone looking to make a statement. If this sounds like you, don't forget to do some research on which shade and dye strategy works best for your transition to rebellious red.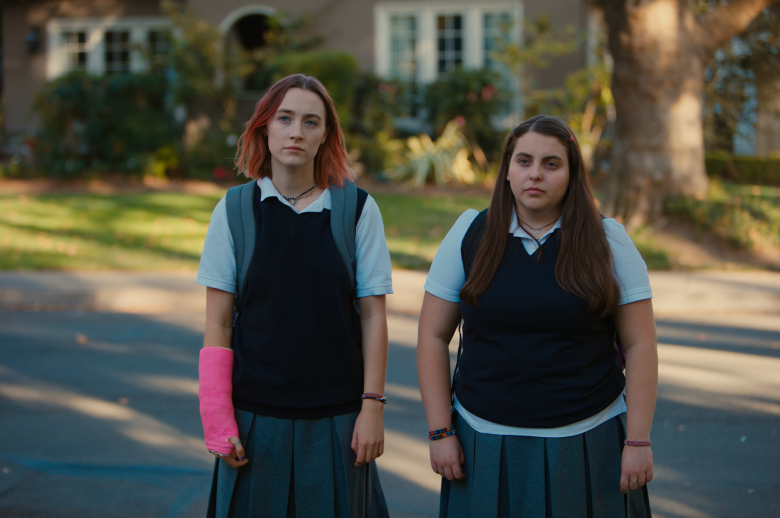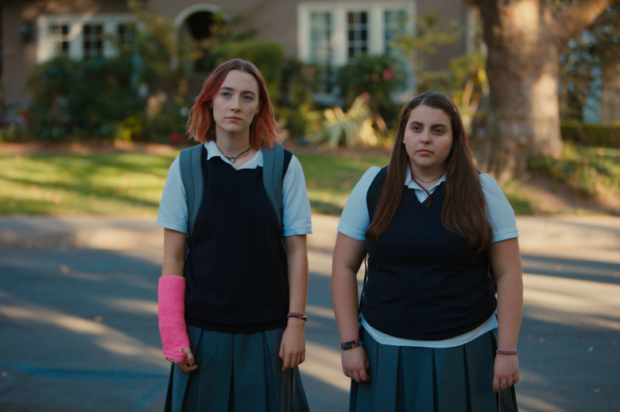 The Shape of Water
Even though Sally Hawkins and Octavia Spencer both received Oscar nominations (Hawkins for Best Actress in a Leading Role and Spencer for Best Actress in a Supporting Role) for their acting in this movie, Spencer's elegant and functional hairstyle has our vote. Spencer plays Zelda, a cleaning lady whose mute friend and co-worker Elisa (played by Hawkins) falls in love with the fantastical creature being held in the government laboratory where they work. The movie is set in 1960s Baltimore, and between supporting Elisa during the chaos that ensues when Elisa decides to free the creature, and the sexism and racism Zelda has to endure from her heartless boss, she has a lot on her hands. That's why her bouffant is perfect-it keeps her hair out of her face while also ensuring that she looks calm and composed even when she is anything but. The bouffant hairstyle also features on beauty blogger Imogen's hairstyle-highlight reel on our site. Take a look.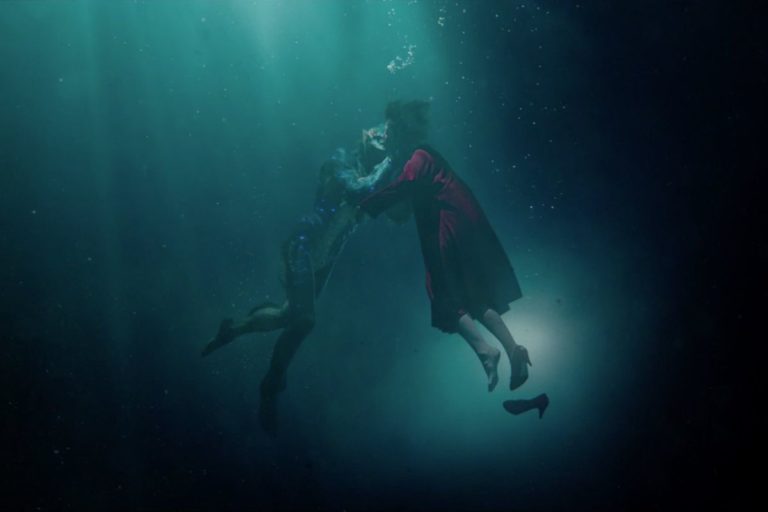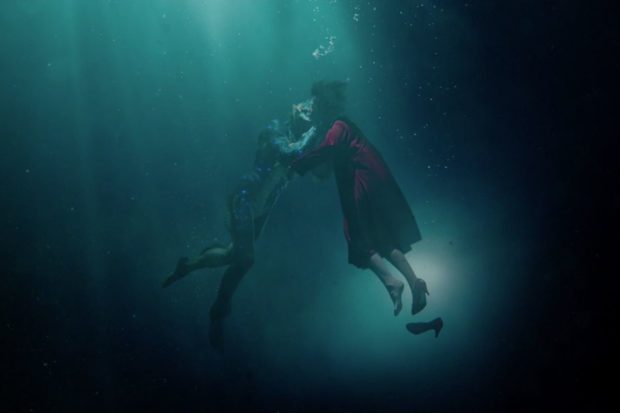 Get Out
Are you ready to watch all of these Oscar nominees, but unsure if red hair, an undercut, or a bouffant are for you? Have no fear-actually, save your fear for this movie, which blends classic horror with a scathing social commentary about anti-black racism in the United States. In Get Out, Actress Allison Williams plays Rose, a white woman who takes her black boyfriend, Chris (played by Best Actor in a Leading Role-nominated Daniel Kaluuya), home to meet her parents. Without giving too much away, the visit quickly takes a turn for the terrifying as Rose's liberal, suburban parents turn out to be evil. They have it in for Chris, but many critics think the scariest part of the movie is the way that it's unclear if Rose is in on her parents' monstrously racist intentions. Rose keeps telling her boyfriend that there's nothing to worry about, and her long brown hair and eye-skimming bangs help give her a sweet and trustworthy image. Even though there is nothing inspirational about Rose's actions, her character does prove the point that bangs are an effortless way to blend in while still getting positive reactions. So if you're thinking about switching to something stylish but more understated than the other hair tips, considering getting bangs.