Building a custom home is one of the best things that you can do for yourself and your family. It is an enormous project that requires special attention to ensure everything goes according to plan.
For this reason, you have to be ready to conduct important decisions that will affect the outcome of this task. You must become an active participant in every aspect of the construction process to guarantee the success of the project.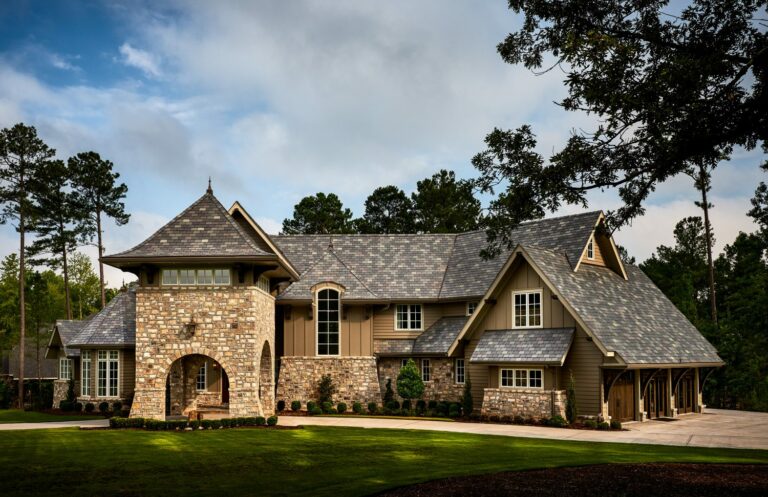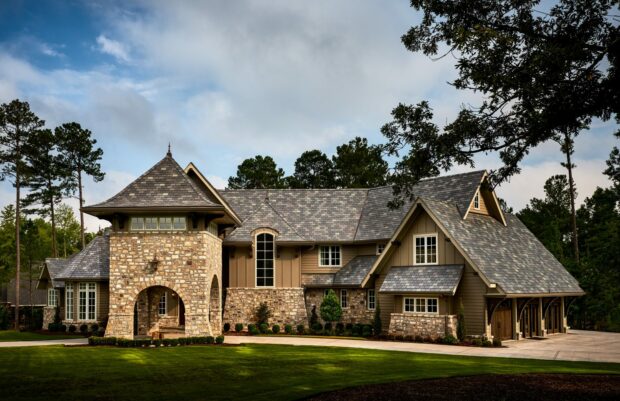 Now, if you need help in accomplishing this, then the following tips would be able to assist you in the construction of your house.
Important Things to Consider Before Building Your Custom Home
Know Your Budget
The first thing you need to do before you start building your home is to determine your budget. It is an essential step that you need to perform to get an idea of what you can actually afford.
Checking your financial capability would allow you to get more accurate information about the size, location, and quality of the house that you can build. It would enable you to plan ahead and secure bank financing if ever you need one.
Starting your construction with a proper budget would allow you to avoid problems during the building process. This is why you need to make sure that you have the appropriate funds necessary to complete the task successfully.
Consider The Location
Another important factor to consider before you begin constructing your custom home is the location of the property. If you have not selected a location yet, then we recommend you pick one that fits your needs.
Consider things such as area restrictions, local building codes, and your budget. Also think about its proximity to your job, grocery stores, community centers, church, and schools.
Also, you have to ensure the location can accommodate your design and is big enough for all your structures. Doing this before you select an area to construct your house will increase your chances of making your future home more comfortable and enjoyable to live in.
Choose An Appropriate Design
The next step is to pick a design for your home. Now that you have an idea of how much you can afford and what the area of your property looks like, it is time to finalize your design.
Although almost everyone has a clear picture in their mind of what their dream house should look like, you should create a design that is both practical and efficient. You need to be strategic when creating your floor plans so that you can customize them according to your lifestyle.
It is important to plan every detail of your property such as where your appliances will be located, the direction of the sun, and even the energy-efficiency of your house. This will enable you to generate a house design that you can be proud of and is suitable for all your needs and requirements.
Builders and their team can help you with all of that too! It is good to have a general idea of what you want, though, before you start doing research to find a custom home builder that works for you.
Hire A Builder that Works For You
After successfully creating a design for your house, the next step is to hire a reputable home construction firm. This step is critical because the success or failure of your project depends on their capability to perform the construction task properly.
To do this, you must find the best builders in your area that have plenty of experience with constructing custom homes like The BC Team. Good builders know how to solve problems effectively and are excellent when it comes to implementing your home design. They also listen to you and prioritize your needs, so your dream home is exactly how you want it.
You can check the portfolios of various construction companies to determine which builders can perform the task successfully. Also, you can conduct meetings with these firms so that you can better select a builder that works for you.
Make Room For Adjustments
Finally, after choosing a builder that fits your needs, you have to be prepared to make the necessary adjustments needed. As you may know, we do not live in a perfect world which is why there are things that can go wrong.
You have to be ready to make changes and prepare yourself for problems that may occur. It is advisable to have extra financial resources available in case things go sideways when the construction work begins. This will make it easier for you to finish your dream home properly and achieve your goal quicker.
Final Words About Building a Custom Home
Constructing your dream home successfully requires proper planning and dedication on your part. Taking into consideration the factors mentioned above will help make the building process smoother and easier to complete.
Look for companies that make you feel heard and that go out of their way to help you. Do you research, ask for references, and above all else — have fun! Building a custom home is an amazing experience and you should enjoy it to its fullest. Happy building!