The arrival of summer can only mean one thing: pool parties. Although poolside events are a major summer highlight, they are also notoriously hard to dress for. Making the transition from day to night in one single outfit is a common fashion conundrum, and the hot weather can make it even more complicated. However, with a few staple items and some carefully chosen accessories, you can easily create a look that's both poolside chic and evening glam.
1. Bathing Suit
The linchpin of any pool party outfit, your bathing suit should make a statement while being comfortable enough to wear all day. Your swimwear will determine the rest of your outfit, so think ahead to your accessories when choosing. When it comes to pool parties, there is no such thing as too bright, so opt for tropical prints and eye-catching colors. In terms of style, a one-piece with cutouts adds a glamorous twist to everyday swimwear.
2. Kaftans and Tunics
When dressing for a pool party, it is essential to create a look that effortlessly transitions from day to night. This is where a statement cover-up piece comes in – something you can easily slip on over your bathing suit when you're ready to party. From kaftans and sarongs to dresses and tunics, the possibilities are endless; check out the women's swimwear range from Peter Hahn for inspiration. Again, color and print are a must, as well as light, breezy fabrics.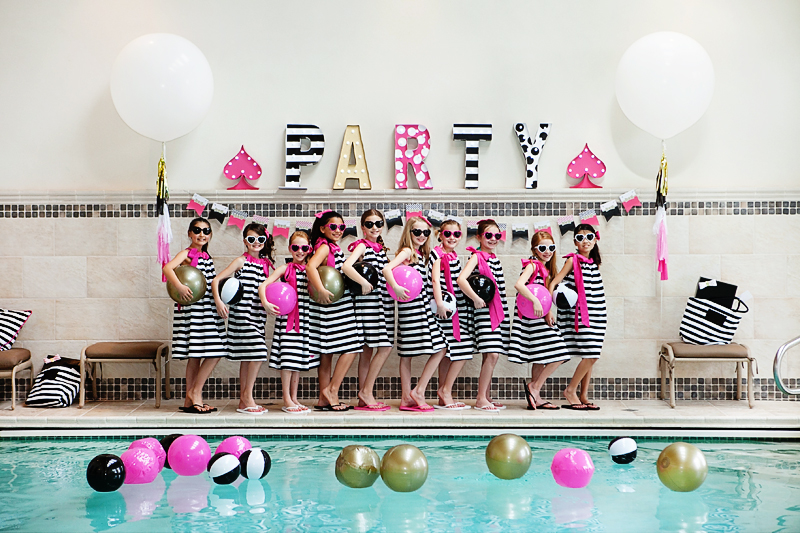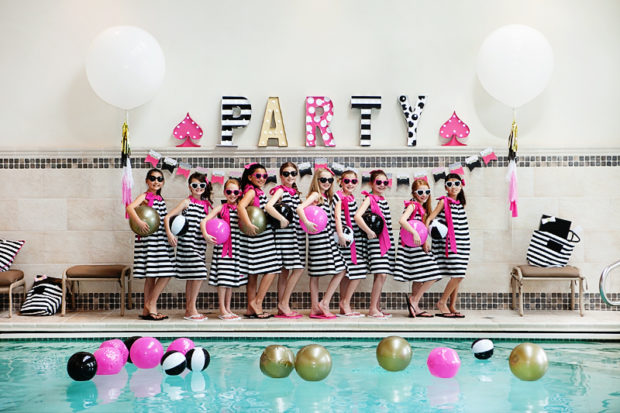 3. Shoes
Flip flops and pumps are great for the beach, but a pool party calls for a little more glamor in the shoe department. If you are a fan of flats, go for Roman sandals with some diamante detail for extra sparkle. However, if you have mastered the art of walking in heels, you might want to be a little more adventurous; try peep-toe wedges in grey or nude. With the right footwear, you can easily make the step up from poolside casual to evening chic.
4. Jewelry
Even when wearing nothing but your bathing suit, you can easily avoid looking too casual. All you need is some statement jewelry – and we're not just talking about earrings or a necklace. If your swimwear of choice is a bikini, why not introduce some party-perfect bling with the help of a belly chain? Alternatively, add anklets and toe-rings for a festival-inspired look.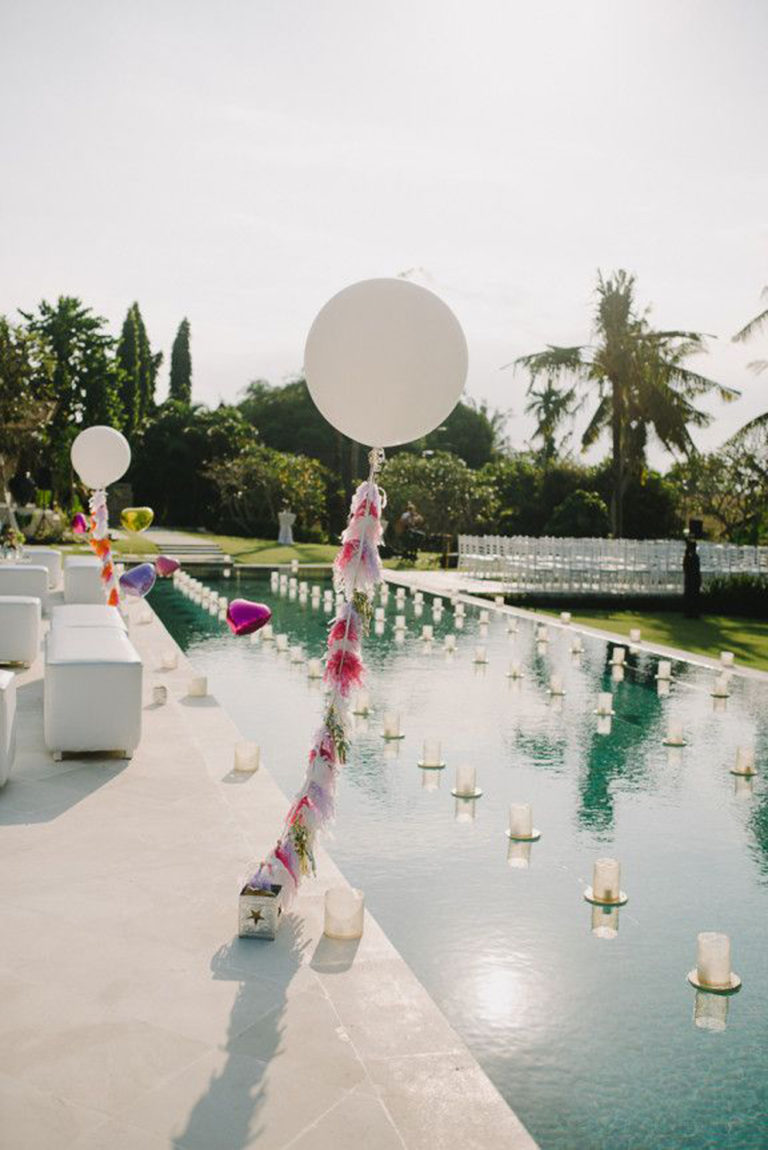 5. Makeup
This is undoubtedly the biggest styling challenge when it comes to pool parties. Ideally, your makeup should be glamorous yet lightweight for those hot summer days. For maximum comfort, keep base makeup to a minimum and focus instead on the eyes. This tutorial shows you how to create the perfect smoky eye with a summery twist. Finish off with some waterproof mascara and your pool party look is complete.
With some well-chosen pieces and clever styling, you can easily party your way from the pool to the bar and back again. If you are hosting your own pool party, you might also want to think about getting your outdoor area party-ready. However, if you are fortunate enough to just be on the guest list, you can start working on your pool party look straight away.