When the evenings are warm and long, there's nothing like getting some friends and family round for a good old summer garden party.
Elegant, sophisticated and lots of fun, garden parties are the perfect way to enjoy the sunshine and show off your beautiful home.
Whether your garden is the size of a postage stamp or a football pitch, transforming your outside space into the ideal garden party area is easy; you just need a bit of imagination and a few accessories.
Flooring
Though your garden flooring isn't something you can change overnight, if you're planning on hosting regular outside events it may be worth installing a suitable surface.
Generally decking, gravel and stone are all great for parties. Grass can look fantastic too, though it may become damaged by high-healed shoes and heavy foot traffic.
Furnishings
Though many people will want to stand up and mingle during your garden party, having a few sofas and chairs placed around the space will make your guests feel more comfortable.
As bringing your interior furniture out would be inconvenient and difficult, it's a good idea to invest in some outdoor sofas and chairs. If you're planning to deck your garden, you could even have seating areas built into the design to create a stylish, contemporary look.
Lighting
As the night falls, well chosen and well placed lights can transform a casual garden party into a fantastical night time scene, with features, trees and seating areas lit up beautifully.
Opt for solar powered fairy lights and post lights to save on electricity and ensure you never run out of batteries.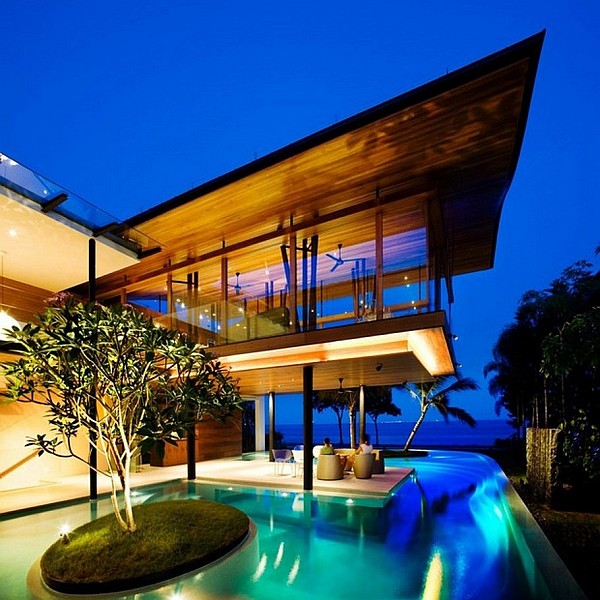 Music
Though playing music out of the kitchen window can work well for small gardens, if you want to create a high end experience invest in some dedicated outdoor speakers for your party area.
Available in a range of price brackets, these handy devices are specially designed to emit high quality sound while resisting everything that the elements can throw at them.
Finishing touches
Once your main seating and socialising areas are set up, you can start to think about the little finishing touches that will help to ensure your garden party is one to remember.
From secluded, cosy seating areas to a dedicated outdoor bar, even a spectacular fireworks display to live music, there are plenty of ways that you can wow your guests and ensure your party is a real success.