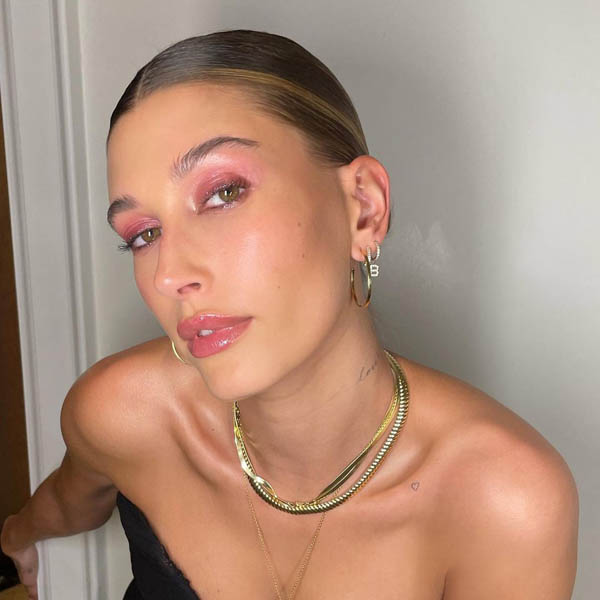 This time she has not been the protagonist of her video clip but she has been in charge of giving much more visibility to the latest Justin Bieber song. And is that Hailey is not only one of the most internationally recognized models, but she is also a well-established beauty icon and, therefore, an expert in creating trends in terms of clothing and accessories but also in the makeup category. In this sense, and taking advantage of the name of her husband's new song, Peaches, she has undertaken a beauty challenge on Tik Tok that, as expected, is already viral. Not the red lipstick as a rouge, not even the desired foxy eyes of her friends Kendall Jenner and Bella Hadid … In recent days the makeup that triumphs are the one proposed by  Hailey Bieber. A nice play of shadows in peach tones in honor of  Peaches, the new song by Justin Bieber. He launched the challenge less than a week ago and has already accumulated more than 8 million videos on Tik Tok under the hashtag #PeachesMakeUpChallenge. These are some examples, and then the peach-toned shadows that, today, are the most requested makeup products.
Matte eyeshadow and luminous blush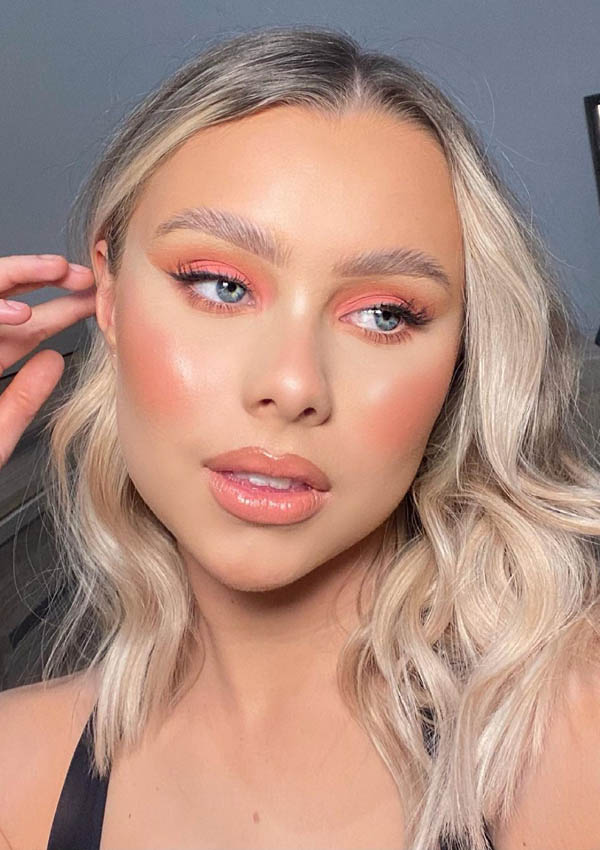 This is the proposal of one of the participants: a  peach shade in the color-block style accompanied by a luminous blush, probably in cream format, to match them. A simple and easy option to execute to follow the trend proposed by Hailey Bieber and, who knows, even appear on her social networks as she is doing with her favorites.  
The main gaze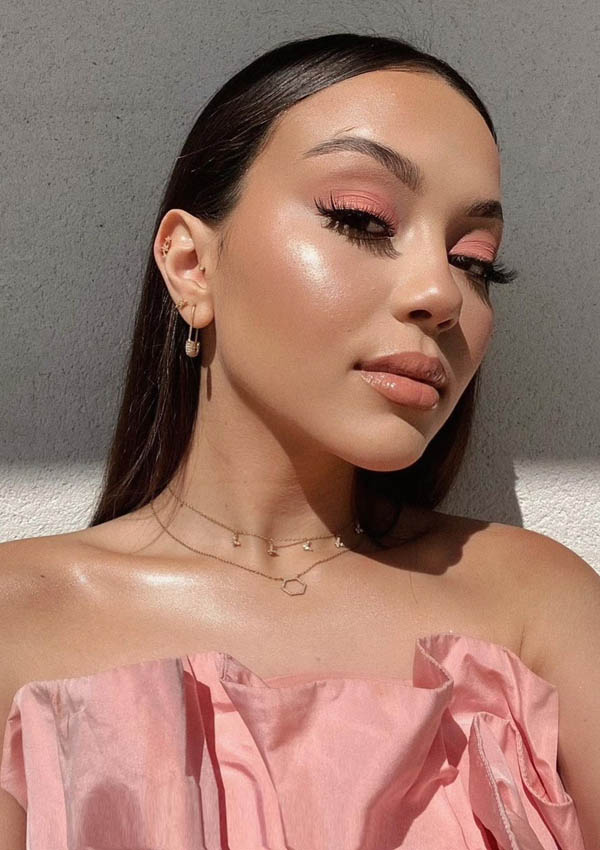 In the case of this other participant in the makeup challenge, all the prominence is focused on the look and, more specifically, on the eyes. Although he has also followed the color-block trend, in his case the transition shadow in the basin is non-existent, so all the attention is received by a pretty peach shadow. The shadow that you can find in one of the makeup palettes that you will see below and with which you can also join the Hailey Bieber challenge.