Buying your first home whether it is a starter home or your forever dream home many will find they need or want to furnish every square inch of their home right away. Starter homes are usually smaller but can still have an empty room or two if the homeowner has only previously rented.
Many people buy their dream home because they have moved up in their careers and have also outgrown their current home. Whatever the reason for the new home purchase, you should consider filling your home with furnishings that fit your lifestyle.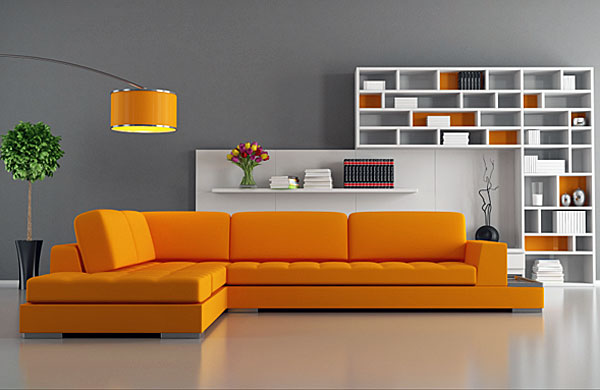 Starter Home
When you first venture out of renting an apartment, most people move into their first home. This is commonly referred to as a starter home. This home usually doesn't have everything on the new homeowners wish list, but is their first foot in the doorway of homeownership. After living in their home for several years the homeowners usually have built enough equity to move into a bigger home to fit with their growing family, career and/or lifestyle.
If you are moving into a starter home and you know you will be moving within the next couple of years this can impact your budget for furnishings. Moving home furnishings can easily damage them so it is best to not buy into the most expensive furniture if you know you are going to move in the next few years. Spending less on these furnishings will also help with the prospective budget. If you spend less on the starter home furnishings, you will be able to save more for your dream home with your 'dream furnishings'.
Home Poor
Consider your budget when buying not only your home but the furnishings for your home. If you are buying your first home don't buy at the top of your budget because it will become more difficult to build equity and be able to afford filling your home. Many people refer to this situation as house poor. You live in a big home, but can't afford to actually buy anything to put in the home. Buy within your budget on the home and home furnishings and this will save you money in the long run.
On the Move
If you plan on moving around a bit still don't invest in expensive furniture because it could be damaged during any of the moves. Consider buying less expensive furniture, knowing that once you get settled you can and will buy higher quality furnishings for your home.
Outgrown Your Home
Once you have started to outgrow your home either with your career, family or lifestyle and you are ready to move into your dream home or your forever home, now is the time to invest in the quality furnishings you have waited patiently for. When building or buying your dream home many people will find that they will again have empty spaces in their home and they will want to fill them immediately.
Patience or Finance
Filling those empty spaces in your dream home can either pull on your purse strings or teach you patience. Something to consider is if you want to replace everything all at once and finance it. Or you might choose to be patient and slowly replace your furnishings as they wear out over time and buy the quality product that will suit you.
Lifestyle Furniture
Recognizing how your lifestyle plays a role in making a smart decision on your home furnishing purchases. We are not in our forever home. We have a toddler. Therefore buying an expensive dining room table or couches seemed a bit asinine. In two short years our son has already damaged our dining room table and our coffee table. We know his destructive nature isn't over yet, so we know buying something new at this point would be wasteful. We need to wait until he is past this stage in his childhood before we should spend any kind of money on replacing our tables with something nice and new.
I think it is all relative to your budget and lifestyle but let's consider some pros and cons of buying lower priced home furnishings vs higher end.
Buying Lower Priced Home Furnishings
| | |
| --- | --- |
| PROS | CONS |
| Lower priced | Will wear down faster |
| Usually lighter weight- easier to move | Lose comfort more quickly |
| If it gets a stain or tear it isn't that big of a deal | When it comes to buying a bed, quality can affect your health |
Buying Higher End Home Furnishings
| | |
| --- | --- |
| PROS | CONS |
| Will last longer | Higher cost |
| Comfort holds up longer | Usually heavy and hard to move |
| When it comes to buying a bed, quality can affect your health | If it does get a stain or tear its expensive |
Protecting your House Contents
Maintenance is a big part of saving. Whether you decide on lower end furniture or higher-end furniture, ultimately destroying your furniture or home appliances is going to cost you a lot of money. What maintenance normally takes is time, more than anything else. It's true that it's also a question of knowledge or expertise but if you got time you can acquire the know hows from youtube. Maintaining your house contents require a change in your set of mind and constant awareness to never misuse any item.
If you are lucky to reside in the USA then there are options like home warranties that essentially insure some of your house contents which are not insured by your house insurance. It doesn't mean you could stop proper maintenance, on the contrary, as these companies will not pay you if you damaged the item.
Where Am I
We are not in our forever home but we aren't in a place in our lives where we move around a lot either. We have replaced our 'college furniture' with better furniture that should last us 5-10 years. We know that there will still be life left in our furnishings once we are done with them and we can sell them to help lower the costs of buying new down the road. We have opted to pay as we go when it comes to replacing our furnishings. Trying to decide on what to buy can be exhausting. It took us over 2 years to decide on couches! We replaced my college couches with cheap ones, those lasted us about 6 months before we knew it we needed something better.
Recommendations
A quality mattress is always a good investment. Never go cheap on your mattress, because it can and will affect your sleep and likely your health. Buy the cheap end table, unless you are worried your toddler will stand on it and it will break. I invested in my mid 20's on a good quality mattress and it was the best decision I ever made. I bought a Tempurpedic worth every penny. If you do buy a high end mattress be sure to protect it with a product like Protect a Bed.
Good quality furniture should last roughly ten years give or take depending on how hard you and your family are on the furniture. Kids and pets can easily take a couple years off the life, even with high quality furniture.  Consider buying low end when you plan on moving around a bit, because it fits in the budget and or you have young children or pets. You could end up replacing costly furnishings due to damage because of these lifestyles. Consider buying into high quality furnishings if you are settled, your kids are older and if it fits in your budget. Never overspend on furniture especially if it is not something you will be using on a daily basis.