A little earlier in this review, we talked about the general trends and trends that are observed in the segment swimwear this year. We continue to study new items, and next in line are fashionable two-piece swimsuits 2023. Let's tell you which models ladies should pay attention to first of all.
Two-piece swimwear: the main fashion trends of 2023
A separate swimsuit is always very tempting. Its main task is to open the body for tanning as much as possible. As a rule, such models are chosen for their beach look by the owners of slender, toned figures. However, in 2023, separate swimsuits will increasingly be found on ladies with magnificent forms, because the trend is total body positive. Being ashamed of yourself is no longer fashionable.
Next, we list the models of separate swimsuits that came out on top in popularity in the current 2023.
With flounces and frills. All kinds of decor elements in beach fashion are not uncommon for a long time. A few seasons ago, beautiful swimsuits with flounces and frills won the love of fashionistas. And to this day they remain relevant. This model looks simply charming and helps the lady to emphasize femininity. Most often, frills are located on the shoulders (decorating the straps) and in the neckline, drawing additional attention to the chest.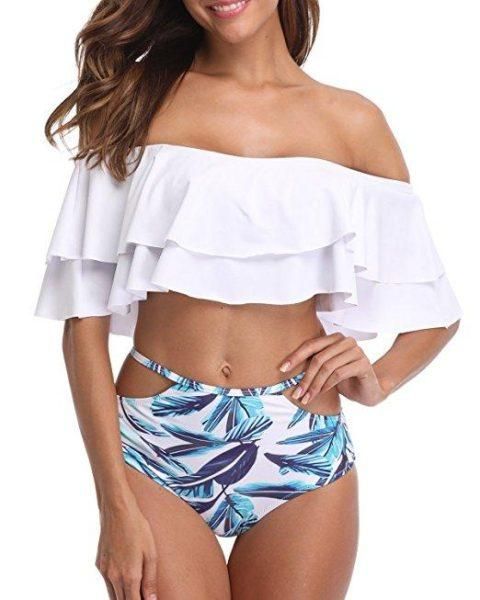 With ties under the neckline. Another trendy model that has been at the peak of popularity for more than a year. Wide and thin ties located under the chest, encircling the ribs, and sometimes the waist if long enough, look seductive. They distract from figure flaws, such as large hips, and at the same time draw attention to a thin waist and beautiful bust outlines. There are also models of swimsuits with large ties under the bust.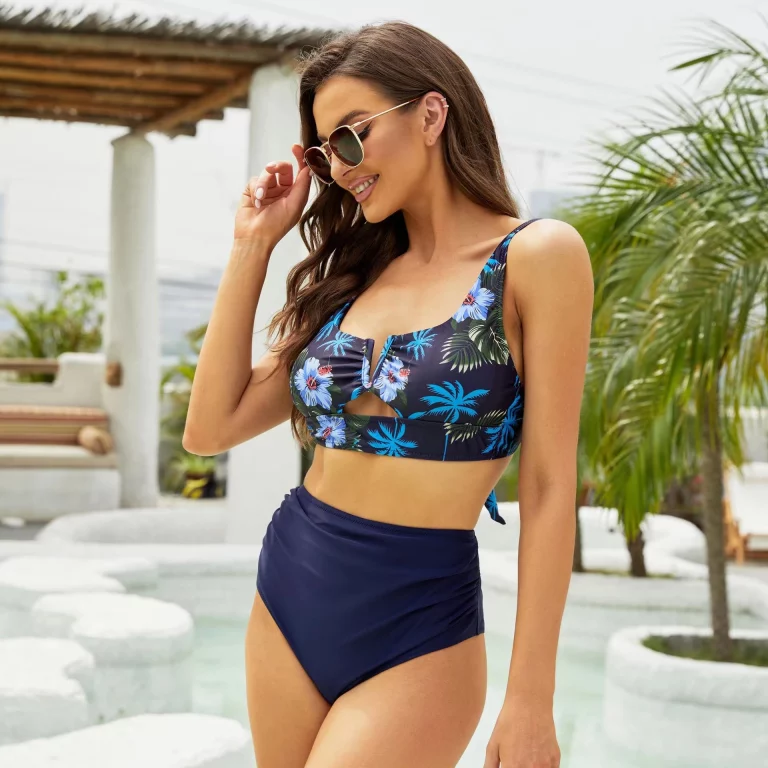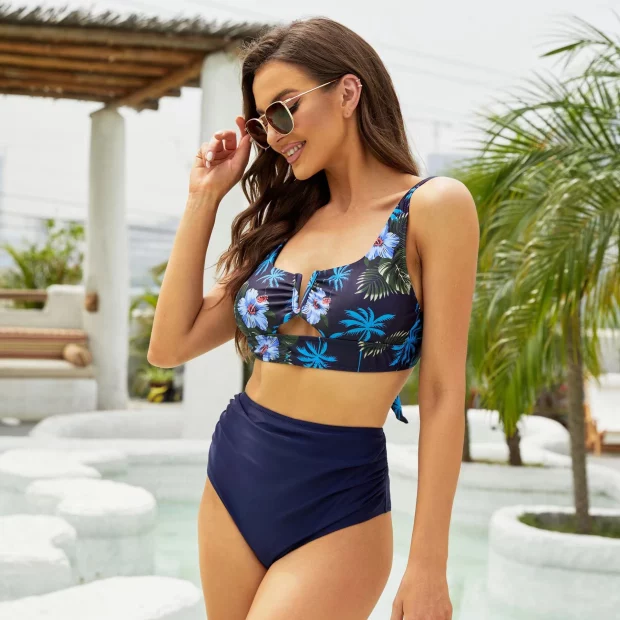 Asymmetric. If you want to add an asymmetric model to your swimwear collection, you can be sure that you will definitely find plenty to choose from. After all, this trend also continues to be relevant. Separate swimsuits 2023 with asymmetry will add originality to the beach look. The most popular asymmetry is the absence of one strap. Or there can be two straps, but they will be directed in different directions or have different widths.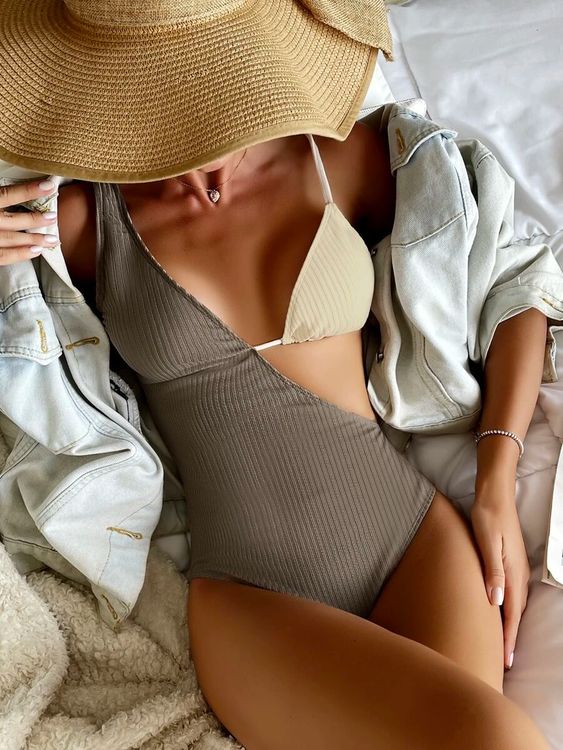 High bottom. This version of the swimsuit is suitable for absolutely all girls, regardless of build. For a slender lady, a high bottom will help emphasize a beautiful waist, and for women with an imperfect figure, on the contrary, it will be a great opportunity to hide a protruding tummy. This will contribute to the closed style and dense fabric. As for the top, there are no restrictions. You can choose the option with flounces, as in the photo, and with a deep neckline.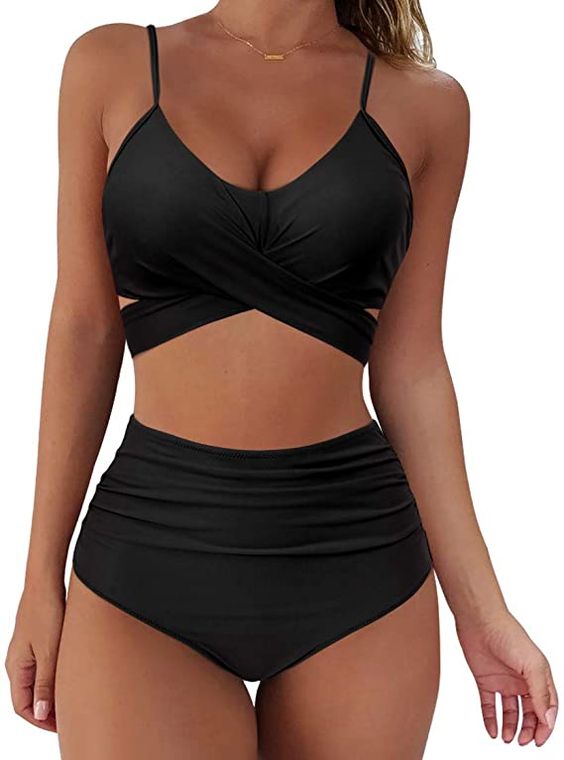 With sleeves. Another bright trend of the season, which is definitely worth paying attention to. Moreover, fashionistas have the opportunity to choose the style of the sleeves. After all, both long, completely covering arms and sleeves to the elbow (or vice versa starting from the elbow) are relevant. There are also flirty miniature sleeves. Sleeves can be translucent, mesh, differ in color from the leotard, and have additional decor.