Fans of fashion will often look for fashion posters to use as wall art; often choosing a famous advert from a label they like, a photograph from an editorial spread, or an image of someone they deem to be a style icon. Fashion is an art form, which is why images from this industry often make great pieces of wall art, not just for fashionistas but for anyone who appreciates interior design. If you've seen a fashion image that you think would look great hanging on your wall, turn it into a piece of art by using a site like instantprint which will allow you to upload any image and print it out as a quality poster.
Here's our list of beautiful fashion posters to give you some inspiration:
Audrey Hepburn is the ultimate fashion icon and in this poster she looks typically chic. The photograph used in this poster isn't as well-known as other shots of the actress, but that makes it more interesting. Everyone seems to have the famous print of Audrey Hepburn posing as Holly Golightly in Breakfast at Tiffany's so why not go for something a little different?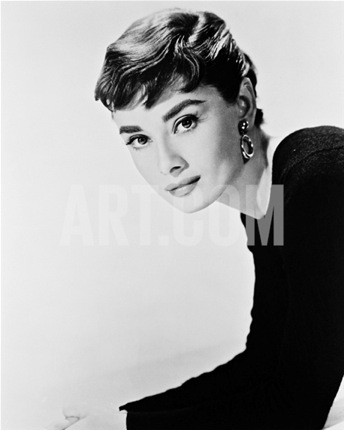 Bally is a well-established accessories label that has been associated with luxury and great design since 1851. This poster of a vintage Bally ad campaign has huge appeal among many fashion fans.  The artist who created the image is Bernard Villemot, a graphic designer who was at the height of his fame in the 1950s. Design enthusiasts will love the iconic status of the label and designer, as well as the fantastic colour palette used.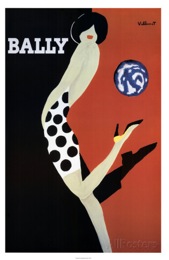 Vogue has long been the most respected fashion magazine in the world, which is why fashion fans will love this vintage Vogue cover poster. The art deco styled illustration is beautiful and the turquoise and cream would look perfect in a blue, green or grey interior design scheme.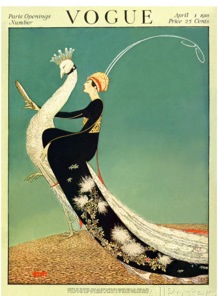 This poster has serious fashion credentials. Chanel is one of world's most prestigious fashion houses and their No.5 perfume is the most popular high-end fragrance of all time. The cool colour combination and typography make this poster look fresh and contemporary, despite the rich heritage of the brand it is inspired by.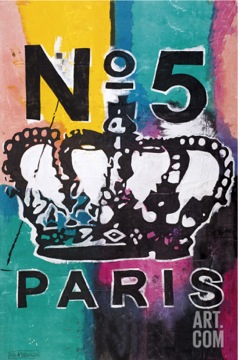 Hopefully you've been inspired to design your own fashion poster. Fashion is such a creative industry so it's no surprise that images and photographs of style icons and famous designers make fantastic wall art.