With summer upon us, there is no doubt we will all be spending more time outdoors, and for many of us, that may mean venturing no further than the bottom of the garden. One of the joys of the home garden experience is cooking and eating in the glorious summer weather. Spending times like these are beneficial to the whole family, so it's a good idea to look at all of the available options.

Setting Up an Outdoor Kitchen
Many of our ideas about cooking outside are basic and simple cooking methods, but it is possible to create a whole outdoor kitchen. Of course, this is an involved process and will include building a structure with kitchen counters. We would also need to hook up the essentials, including water, sewage, electricity, and maybe even a gas supply. It may seem like a lot to do, but once it is set up, it would be the coolest thing in your garden.
Create a Fire Pit
A much simpler option would be a fire pit. This sounds like it might be a dangerous thing, but if set up correctly and monitored by adults when in use. A fire pit can be more than merely an outdoor cooking facility; it can be an impressive social space for us to sit around late into the night. If you like these sorts of things, even a traditional campfire singalong can be a lot of fun.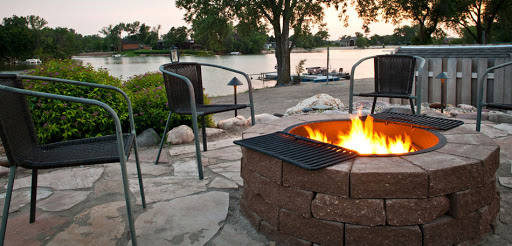 BBQ Options
There is the traditional BBQ, the most popular and widely-used outdoor method of cooking today and for as long as most of us remember. There are a few options for barbequing, and there is always the first choice of gas or charcoal? Many love the convenience of a gas burner; however, you really can't beat the authentic taste that a genuine coal-fired BBQ can give. You can get a simple movable steel grill from any DIY store, but this is just an entry-level option. Building a permanent, brick structure grill is a great option, as is a terracotta grill.
Smokers
Sometimes people get smokers and barbeques mixed up, and although there are similarities as they are coal-fired outdoor cooking devices. But the method of cooking is vastly different. There are no prizes for guessing what method is utilized with a smoker. But there is a lot of debate around what kind of smoker is best for cooking up your favorite recipes? We can see that there are many features to choose from, including the size of grill, portability, even novel features such as control via a smartphone app over the WiFi.
Wood-Fired Pizza Oven
It's a bit of a project, but building a wood-fired pizza oven can be a real center-piece for a stylish and involved garden. You can be outside and have the luxury and fun of a freshly baked pizza. It can even be a fun activity for all the family, putting together, making and baking our own pizzas. And there is something about baking outdoors that harks back to a simpler time. You can even bake all sorts of items other than pizza in one of these ovens, making treats and desserts as well can really cap off an evening.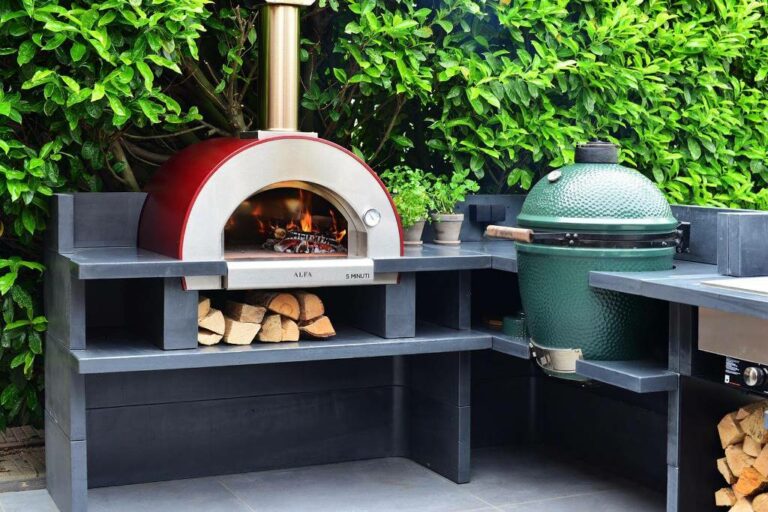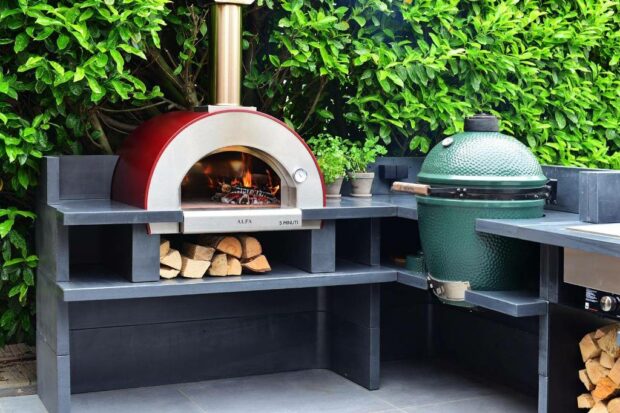 Picnic
So far, we have talked about ways of constructing different types of cooking facilities, but there is a lot to be said for more straightforward methods of eating outside. It may be that we have limited space and don't want to take up a large area of our garden space with these devices. Or it may be that we don't want to be spending the money on such lavish projects. No matter the reason, it can be a lot of fun to have a simple outdoor picnic, and this requires nothing more than putting together a lovely packed lunch form your own home kitchen. Simply spending this time together can be experience enough.
An outdoor picnic is much more enjoyable with fried food and outdoor cooking. You need an outdoor deep fryer for 
frying outdoors
with your family. BestCamping has a lot of selections of outdoor deep fryers you can choose from.
Seating and Serving Areas
Once you have decided on what sort of cooking facilities and food you are going to be using outdoors, then it pays to be thinking about seating and serving areas. Simple timber benches and picnic areas can be functional and nice to look at. Consider sun shades and shelters as well, and these can be temporary umbrellas or canvas coverings that can be moved around as needed. More permanent structures can also be put together, and you can build a frame easily and then add a roof panel to offer protection.