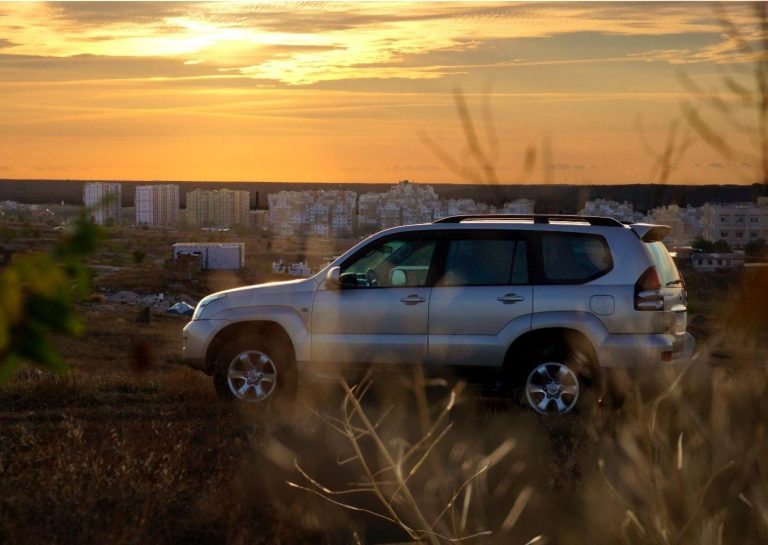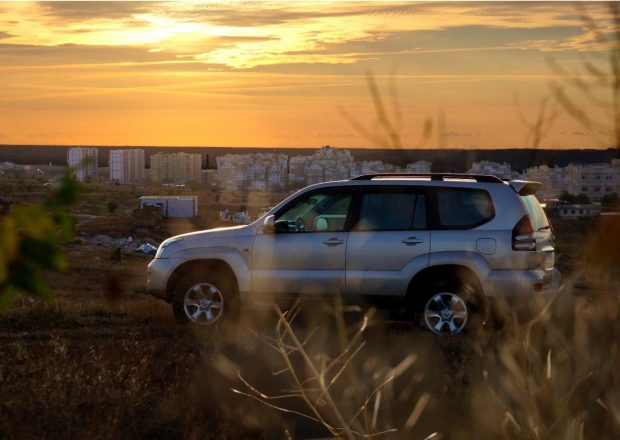 The Toyota Prado is a popular model in the SUV category. What else can you expect but the best from Toyota's top-selling vehicle? Toyota has been in the automotive industry for over 70 years and is known for its reliability. The Toyota Prado was first launched in 1984 as a compact SUV; it was then redesigned in 2003 to be a large SUV. The Toyota Prado is designed with 4×4 capability, which makes it perfect for off-roading adventures and also Australia's favourite car! With that being said, let's get into the review of the Toyota Land Cruiser Prado.
History of Toyota
Toyota is one of the largest and most trusted carmakers in the world. The company started back in 1930 and made a comeback after World War II with Toyota Motor Corporation. Toyota's first SUV was created as an answer to American car buyers who wanted more luxury cars that were versatile and ready for off-road driving, which means it can go on any terrain without getting stuck or damaging the engine. The Toyota Prado has been around since 1984, and despite being redesigned twice (2003 & 2010), it retains much of its original compact look!
What Can You Expect From The Toyota Prado
The Toyota Prado is built for off-roading adventure but also comes equipped with some luxuries, such as leather seats, air conditioning, electric windows, and mirrors; there are even dual sun visors so you can see the road while driving. Toyota has been in the industry for over 70 years and continues to make quality cars, so you know that this SUV will last through many adventures!
Features of Toyota Prado
The Toyota Prado is a large-sized SUV with four-wheel drive capability. It also comes equipped with a 9.0-inch touchscreen with Apple CarPlay, Android Auto, and My Toyota which adds the ability to download third-party apps. The engine size varies depending on what variant you are buying. For example, it could be either an inline or V petrol engine, but all vehicles come standard with electronic throttle control (ETC). All Toyota models have stability control because they want their customers to feel safe when driving any model! Don't forget about ToyotaCare which provides a three-year warranty and five years for roadside assistance.
Toyota Prado is Australia's favourite SUV because it has all the features tailored to the Australian market. For instance, you don't have to worry about unpredictable weather because the Toyota Prado has rain-sensing windscreen wipers.
You also get aluminum alloy wheels and full-sized space for emergencies. The interior of the car is as luxurious and premium as it gets. The Toyota Prado comes equipped with a cooler box, floor mats, heated power-folding mirrors and trailer sway controls with downhill and hill-start assist controls as well.
Safety of Toyota Prado
You don't have to worry about a thing when you cruising up a mountain in a Toyota Landcruiser Prado. This car comes equipped with 7 airbags that can protect you and your passengers during an unprecedented situation. Moreover, you get anti lock brakes and electronic stability control to prevent your car from losing control when going downhill.
Pros of Toyota Prado
Renowned Name
One of the many reasons Australians buy Toyota Prado is because of its renowned reliability. It's a dependable car with excellent after-sales support. Land Cruiser owners are known to stick with their SUVs, and with proper maintenance and care, there is no doubt your Land Cruiser will last you beyond a decade. Plus, Toyota repair parts are easily available in Australia and are highly affordable compared to other SUVs in the market.
Unbeatable Power Train
The Toyota Prado is perfect if you want to take your family on an off-roading adventure because it's equipped with the latest features that give this car a phenomenal grip on terrains and rocky areas. With that said, the Land Cruiser Prado comes in two engine variants: a 2.8-litre DOHC turbocharged diesel engine (201hp, 500 Nm) and a 4.0-litre gasoline DOHC with Dual VVT-i (271hp, 381 Nm). Prado also has options between automatic and manual transmission. However, both variants offer decent acceleration.
Exceptional City Drive
Contrary to popular belief the Toyota Land Cruiser Prado is more than just an off-road SUV. It is also a safe family car with an excellent city driving experience. The suspension of this magnificent SUV is soft and reflects all the tension away from the cabins. Its precise steering controls offer the much-needed control to maneuver through busy highways. Although its size might be a problem for a few people, Australian roads are wide enough for the Land Cruiser Prado to find its way.
Cons of Toyota Prado
No Car Is Perfect
As with any other car, the Toyota Landcruiser Prado has its own set of cons. For example, it doesn't come equipped with an automatic parallel parking feature or a self-parking system, but this can be resolved by getting Toyota's Smart Key System which comes at an affordable price tag. But if you're looking for safety features; don't fret! The latest Toyota models are now fitted with active pedestrian detection and lane departure warning alert systems so that no one gets hurt on the road.
Price Issues
It can get pricey if you want to buy Toyota parts or maintenance services with your own money on top of what they offer at dealerships. Again, you don't need to worry! The reliability, comfort, and varied features you get for the price are all worth it. Once you experience the luxury of Toyota Prado, you will consider buying it a worthy investment.
Final Thoughts
Unlike some countries where Toyota parts are hard to find, Toyota service centres are present throughout every major city of Australia.  Toyota Land Cruiser Prado is a car worth having, owing to its good resale value and excellent safety features. Plus, if you are a travelling enthusiast, you will be satisfied with this car.