There is nothing like wearing a stylish piece of wristwatch at a big occasion like a wedding. The elegance of a man or a woman cannot be mistaken with a designer watch hugging his or her wrist. It is the most subtle and sometimes one of the loud style elements to help your appearance to become gorgeous. A designer watch makes your appearance classy and fashionable. If you think wedding some smart fitness band is the latest craze or wearing a smart watch just make you appear smarter than others, you are mistaken in your notion about style statements. An original designer watch always gives you a feel of sophistication and standout elegance compared to any other wearable for your wrist. Let us introduce some of the exclusive styling ideas for your wrist at any occasion.
A Trendy Designer Brand
When it comes to choosing a designer wristwatch for a special occasion you can either stick to the conventional and so-called gorgeous designer watch brands that have a timeless appeal across the generations or you can choose from the trendy designer of watch brands that besides Creating the style statement help you connecting the fashion trend of the contemporary time. Remaining contemporary while elegant in look and feel is something that suits perfectly the youth. Mark Jacobs watches is a classy option when you think of designer watch brands with a train the look and feel.
Add A Bit Of Color In The Watch Strap
What about appearing youthful with beautiful colors in your wristwatch strap? You can appear elegant and colorful just by choosing some vibrant colors for your wrist watch strap. Obviously, besides the colors of your strap, it also depends on the color of your watch face and overall contrast. Maintaining the right balance and contrast is a key aspect when you wear vibrant colors in your wristwatch straps.  Original and raw vibrant colors like bright yellow vibrant red, fluorescent green and orange are great color options for trendy watch straps.
A Punch Of Leather With Metal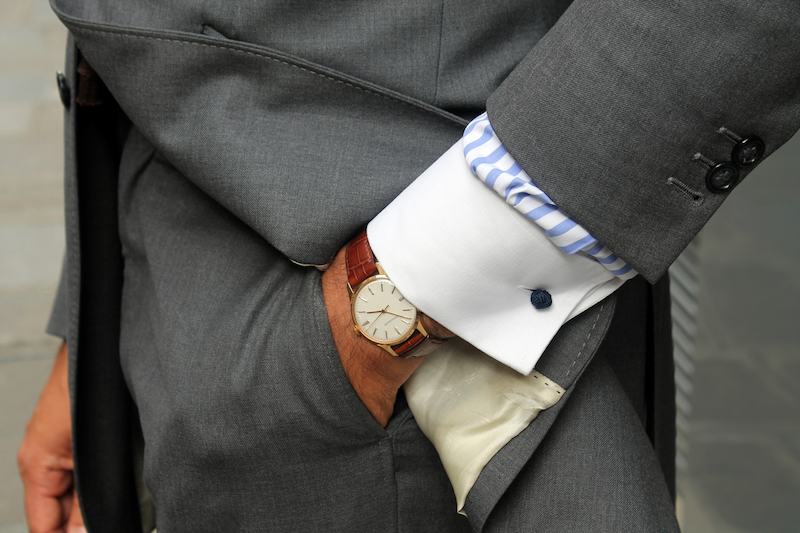 Steel or metallic finish is sublime and they just work fine for any kind of wristwatches except obviously the cheap sports watches. A fusion of leather and metal can just offer the perfect blend of solidity and elegance. A metal watch dial with a colored leather watch strap became now the new fashion trend. Whether to go with formal wear or to accompany casual or party wear, it goes just fine for all occasions.  
Who said designer watches have to be expensive and Suites?
Do you think designer watches will always be expensive and invariably come from top Swiss watchmaker brands? This is a common and mistaken perception by many buyers. There are too many high quality designer watch brands that enjoy the worldwide reputation for the finest watchmaking craft. From the likes of Michael Kors to Armani watches to Mark Jacobs, you have plenty of good choices to make your wrist look fashionable and elegant in any occasion. For a sumptuous collection of designer watches from a wide variety of brands from different parts of the globe, you can view here.
Do Not Let Any Other Wrist Wear Steal The Show
If you wear a sumptuously beautiful designer watch in your wrist, let it be alone. Do not add more clutter with other wrist wearables like smart bands, bracelet, et cetera. When wearing more than two pieces at the same time you actually let others steal the show and grab the attraction. A designer watch looks more elegant and offers the ultimate twist of elegance when you wear them without accompanying another wearable for the wrist. A classy watch hugging you wrist just looks great and you do not need to add anything else besides it.
Are these teams really helpful to guide you sporting a look with a classy watch on your wrist? Well, fashion is a creative thing and you can always bring to it your personal twist. But when it comes to wearing a stylish watch for a special occasion you should at least try not to be heavy on your wrist and feet. Simple and elegant footwear and a classy designer watch at your wrist just go hand-in-hand.