Summer vacations can be tons of fun. Whether you're traveling to a cabin in the mountains or an exotic Caribbean island, it's so essential to make sure you pack the perfect suitcase. If your suitcase isn't packed correctly, it can ruin your entire trip. Thankfully, there are plenty of key tips you can utilize before you begin packing. Consider the following reminders.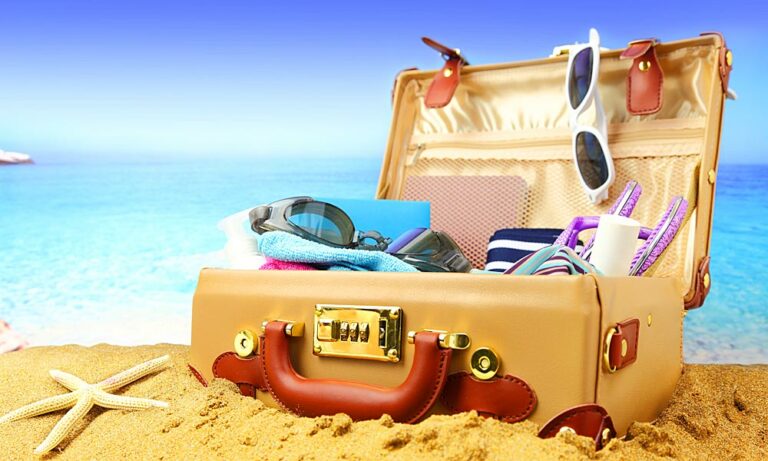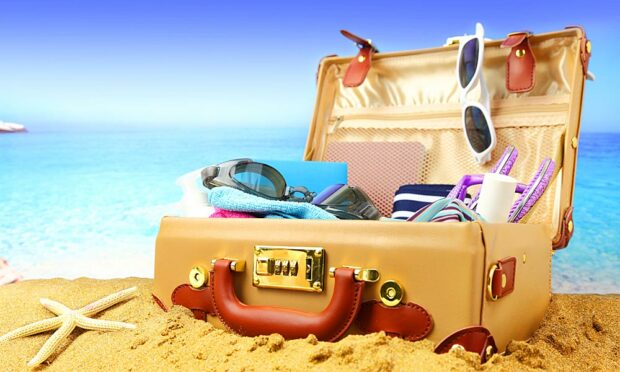 Pack tightly
According to Mental Itch, many people love wearing different outfits for different occasions each day. If this is how you think you'll be on vacation, do your best to pack outfits that are really light-weight and easy to roll. Once you've rolled your outfits, put them all in small Ziploc bags or bags that you can air-vacuum. A cotton t-shirt will be able to fit in the palm of your hand once you're done. If you need extra help to make garments smaller, use rubber bands in order to make sure the clothes get down to a certain size.
Coordinate the outfits
When you're intentional about coordinating all of your outfits, it'll be easier to pack the right shoes. You won't need a ton of shoes to wear for the entire trip because two or three pairs will match all of your outfits. Try your best to bring shoes that are neutral colors like white, taupe and black. For a tropical vacation, clear shoes will work perfectly as well. You'll easily be able to stuff them into your bag. Plus, clear sandals will coordinate with almost anything.
Bring entertainment
While you'll definitely have the time of your life when you're on your vacation, think about the downtime you'll have. It's nice to have a book you can read to enrich your mind. When you're traveling through the airport, you might have a few long layovers. Bring a portable charger so that you can listen to music, watch television or talk with friends on your smartphone or tablet. When you're on vacation, it's important to make the moments count. This means that you'll want to take advantage of the downtime. If you choose to take a nap at the airport, bring a pillow and a blanket that are easy to pack and carry.
Wear the same outfit for travel
When you're traveling for a summer vacation, it's wise to make each outfit count when you're packing. You'll want to get extremely selective about what stays and what goes. Knowing this, it's best to focus on wearing the same outfit for the travel days. When you arrive at your destination, set aside your travel clothes. You can wash them by hand or get them laundered. Once it's time to come back, you'll have a clean outfit waiting for you to wear. Plus, you won't have to worry about stuffing extra items into your suitcase.
Protect your valuables
You never want to put yourself in a position where you lose valuable items because you didn't do your own due diligence. Traveling can be tricky. You never really know who's watching you. This doesn't mean you should travel in fear. However, it's best to be wise. If you have a really expensive wedding ring, you might want to leave it at home in the safe. Wear a small wedding band in order to make the point. Purchase travel insurance in order to protect items in the case of an emergency as well. If you're bringing a few valuable items with you (camera, laptop, etc), use the right software so that you can lock it up if someone tries to steal it. If you have software that can track the item, that can be helpful as well.
Bring adapters
When you're traveling to a different country, the adapters will be different. Granted, some adapters are the same. However, you don't want to pack a blow dryer that you can't actually use. Call ahead to the location you'll be living in while you're on vacation. Ask about their adapters. You can use an international travel adapter or another specific plug to help you in this area.
Purchase travel-size bottles and labels
Whether you're packing hairspray or toothpaste, it's always best to pack travel-sized options of all your products for a vacation. You can even go to your local grocery store to purchase empty travel-sized bottles. Fill those bottles up with the respective products. Then, be sure to label each bottle. Once you've returned from your trip and you're reaching into your suitcase in a few months, it'll be helpful to know what's in each bottle. The sniff test can only help so much.
As you work on this effort, remember to leave some wiggle room for the souvenirs and goods that you'll bring back from your vacation. While you might not anticipate bringing back tons of items, you never know. Once you follow these tips and leave room for more, you'll have the perfect suitcase for your summer vacation.