In a world that often feels hectic, there's something truly magical about slowing down, especially in the peaceful embrace of your home. And what better way to begin your day than with a warm, comforting beverage served in adorable ceramic pumpkin cups and bowls? Learn how these charming kitchen essentials can transform your mornings, adding a touch of warmth, style, and coziness to your everyday rituals.
Ceramic Pumpkin Cups and Bowls
Imagine waking up to a misty morning, wrapping your hands around a warm pumpkin-shaped cup filled with your favorite pumpkin spice latte or tea. These delightful ceramic cups and bowls add a whimsical and rustic charm to your kitchen table. Their organic, earthy colors and textures mirror the beauty of the fall season, making them the perfect addition to your cozy mornings.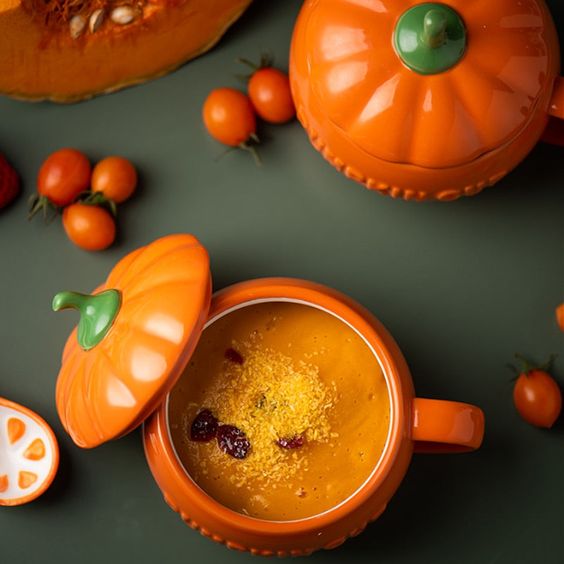 A Perfect Blend of Functionality and Aesthetics
Not only are ceramic pumpkin cups and bowls adorable, but they're also highly functional. The sturdy ceramic material retains heat, keeping your beverages and breakfast warm for longer. They're also easy to clean, making your morning routine hassle-free.
Diverse Designs to Suit Your Style
Ceramic pumpkin cups and bowls come in a variety of designs to match your personal style. Whether you prefer a minimalistic, sleek look or a more intricate and detailed design, you can find a set that resonates with your aesthetic. Some may feature hand-painted pumpkins, while others have textured surfaces reminiscent of the real thing. This diversity allows you to express your unique taste and make your mornings truly yours.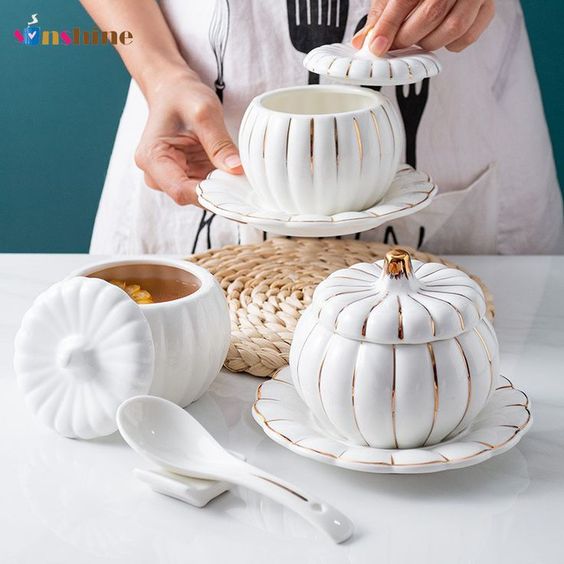 Perfect for Seasonal Entertaining
If you love to entertain, these ceramic pumpkin cups and bowls are ideal for hosting a fall brunch or afternoon tea. They can be used for serving soups, desserts, or drinks, adding a charming touch to your gatherings. Your guests will be impressed by your attention to detail and the warm, inviting atmosphere you've created.
A Thoughtful Gift
Ceramic pumpkin cups and bowls also make for thoughtful gifts. Whether it's a housewarming present for a friend or a token of appreciation for a loved one, these charming ceramics are sure to be a hit. Their practicality and adorable design make them a gift that will be cherished for years to come.
Where to Find Them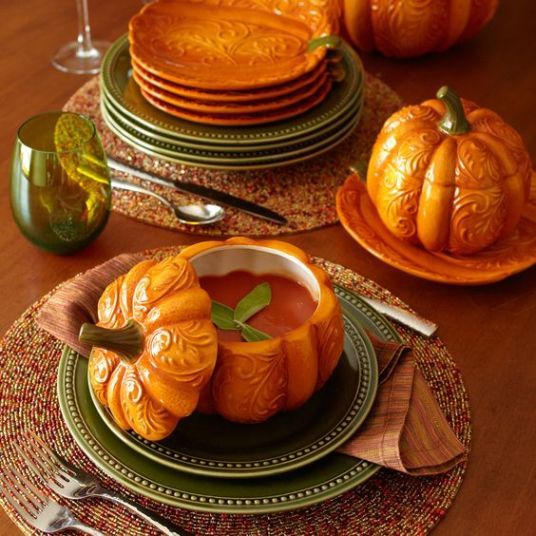 You can find ceramic pumpkin cups and bowls at various home decor and kitchenware stores. Additionally, many artisans and independent ceramicists create unique, handcrafted pieces that you won't find anywhere else. Consider supporting local artists and small businesses while adding a touch of artistry to your mornings.
Care Tips for Ceramic Pumpkin Cups and Bowls
To ensure your ceramic pumpkin cups and bowls remain in perfect condition, here are some care tips:
Handwash: It's best to handwash these delicate ceramics to avoid chipping or damage in the dishwasher.
Avoid Extreme Temperatures: Rapid temperature changes can cause ceramics to crack. To prevent this, avoid placing hot cups in cold water or vice versa.
Store Carefully: Store your ceramic cups and bowls safely to prevent accidental damage.