Winter has arrived and, as per usual, it seems to have taken us by surprise. As our minds and bodies adapt to the dropping temperatures and fierce winds, our wardrobes must do their very best to help them. Here are a few clothing suggestions and things to bear in mind when dressing up this winter.
Merino Wool Jumpers
Merino wool has long been a favourite material for keeping warm. For this reason, it is frequently used as a base layer, as it is particularly soft against the skin. When layering up, this is a particularly comfortable option, but merino wool also make excellent jumpers. The wool is incredibly soft, so it's very common for people to wear it excessively, but furthermore, it looks incredibly soft too! There is something about these jumpers that sends off waves of envy to everybody around, and they are a thousand times more comfortable and fashionable than polyester, and even cotton equivalents. An added bonus with this material is that it is surprisingly self cleansing, and requires very little maintenance.
Cashmere Scarves
Without a cashmere scarf, our necks will undoubtedly suffer this winter. Of course, any scarf is better than a bare neck, however there is something outstandingly superior about this material, and that makes it worth paying the sometimes substantial price difference. The fact of the matter is our necks and chests our very sensitive to the cold, and a scarf can quite easily be forgotten. Cashmere is a great material for this, and particularly good in a nice neutral colour, such as black, grey or cream. This will make it easy to match with most jumpers and coats. Also, there's no need to worry about spilling things on cashmere, as with each and every wash the material gets a little bit softer!
Leather Gloves
It's important to keep wrists and hands warm, and that's very easily forgotten. A good pair of gloves is an essential winter companion, but there are many pairs out there that don't do a thing! A nice woollen glove can be extremely beneficial and warming, but a traditional leather glove is essentially good for everything. It's worth getting a nice skin-tight fit to maintain finger control, while trapping even more warmth inside the glove. A neutral brown or black colour work well for leather gloves; traditional works well for a reason!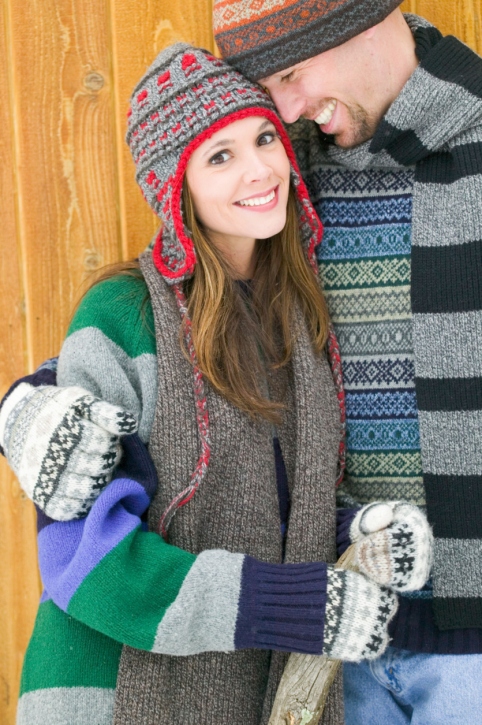 © NA/Photos.com/Thinkstock
A Good Quality Coat
This is paramount. No matter how warm your neck and hands are, it's vital to have an overall layer to keep heat throughout the body. It's worth spending a fair amount of money here, to ensure that the coat is of a decent quality and will sufficiently keep our bodies warm throughout the cold winter months. Everyone likes different styles when it comes to coats, but there are several options that universally work on everyone, such as the classic buttoned design that comes to just below the waist, and of course the parka. There is a wide selection of these mens coats online at Zalando, defintely worth checking out for inspiration. It's useful to have a coat in a fairly bland colour, as it's very usual to wear it with a wide range of other clothing, so a grey, black, dark green or navy is a safe option with coats.
It looks like winter will be particularly fierce this year, but there is no such thing as bad weather, just inappropriate clothing! With this in mind, these items are essential wardrobe additions this winter.