Neither exclusive restaurants nor expensive gifts: on Valentine's Day surprise your partner with this delicious menu… and you will exceed all their expectations!
Oh, l'amour! Yes, yes, love must be celebrated and cared for every day. But dates marked as Valentine's Day are a reminder that it is not bad (make no mistake …). So we encourage you to bring out your romantic streak and surprise your partner with a special Valentine's Day menu so delicious … that he will end up eating you with kisses! And that's what it's about, of course.
1. SACHETS OF HAM, VEGETABLES, AND MOZZARELLA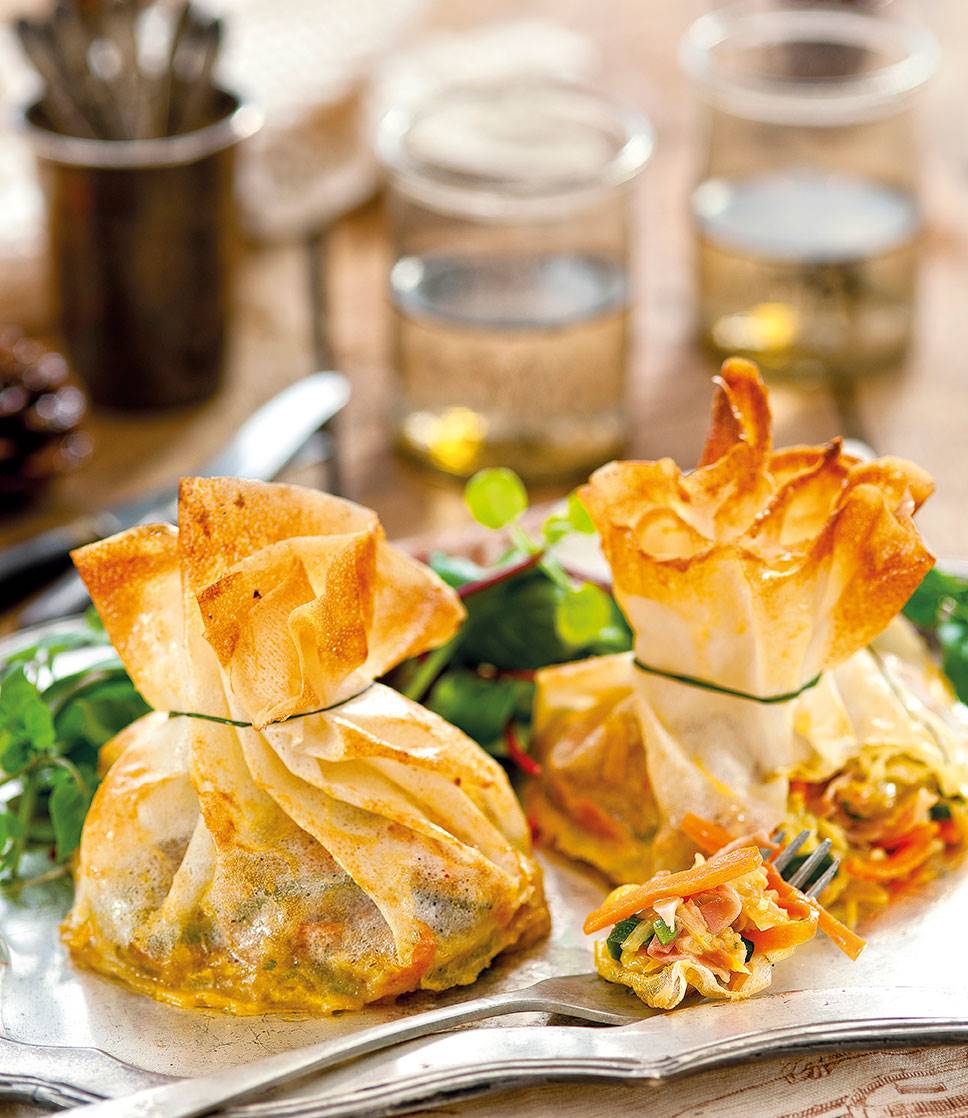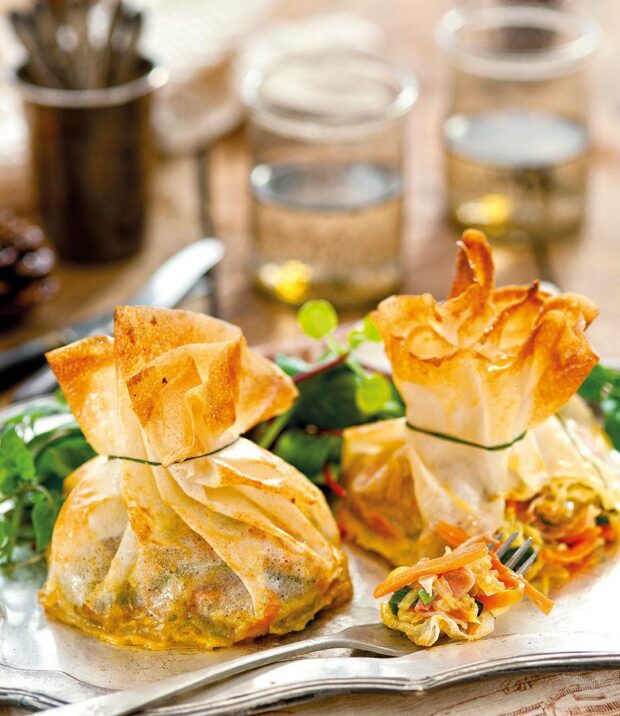 Another option is a first course with which you will surprise at your Valentine's dinner. This recipe for bags of ham, vegetables, and mozzarella, can also be adapted if you want them only with vegetables. You just have to eliminate the ham from the equation and it will be just as tasty.
2. PUMPKIN CREAM WITH PUFF PASTRY HEARTS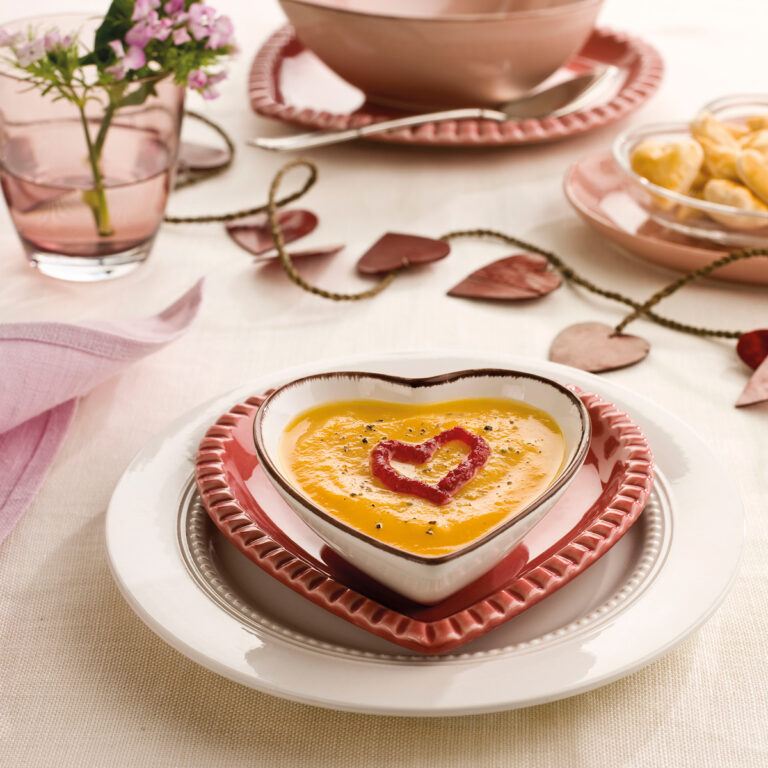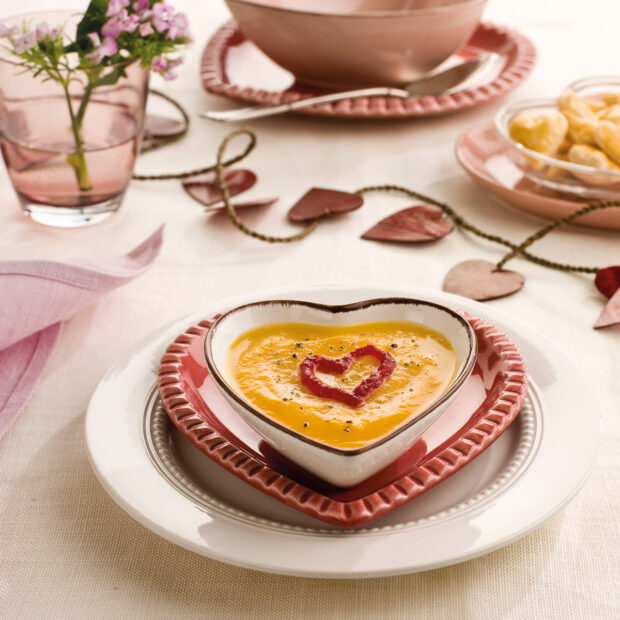 This pumpkin cream with puff pastry hearts is the perfect first dish for your Valentine's dinner. Besides being an ideal dish for winter. In this dish, the key is in the detail of the puff pastry hearts, ideal to accompany, and the one that decorates the cream and made with crushed beets. It is also very easy and quick to make and it will look great with the ornaments that you have chosen to decorate your Valentine's table.
3. TERRINE OF FOIE AND APPLES IN SYRUP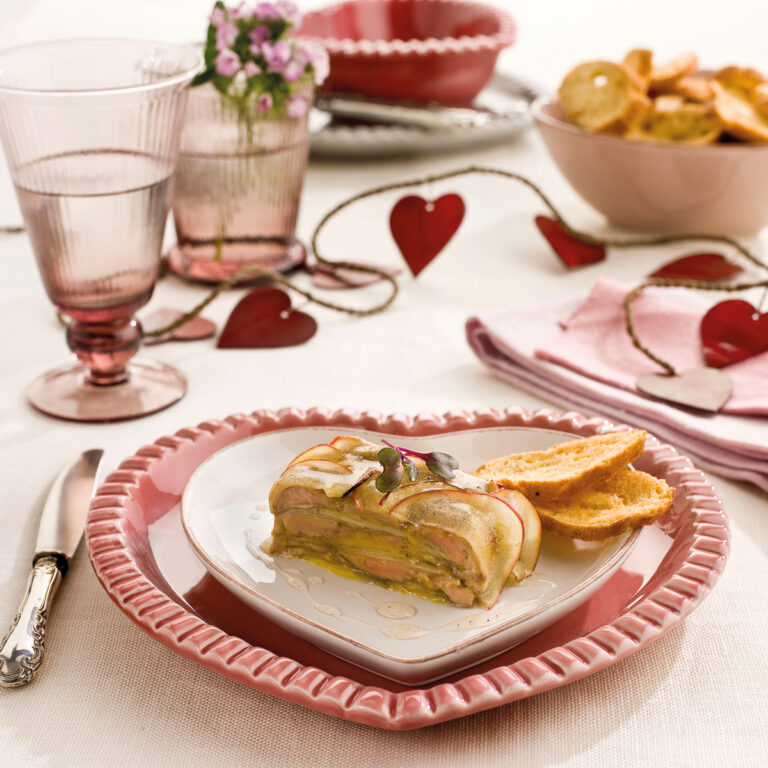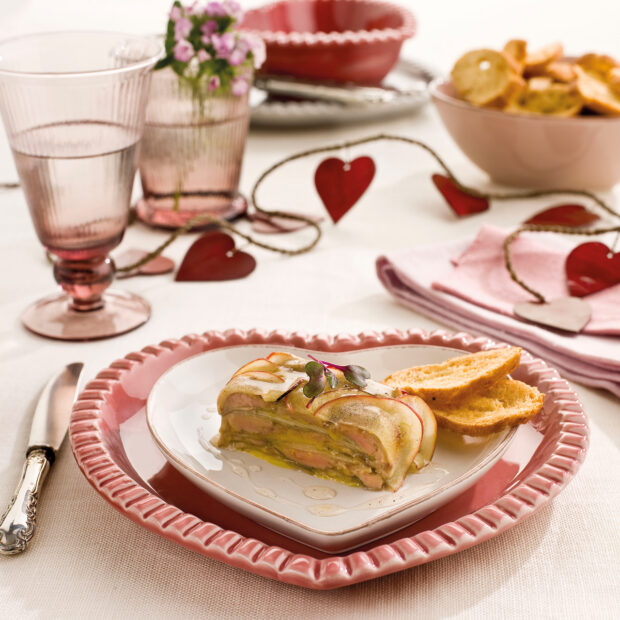 Foie is a perfect ingredient to include in your Valentine's menu. Considered a delicacy, it cannot be missing on such a special night. To soften its flavor, this recipe combines the sweet taste of apples. Delight that person you love with a terrine of foie gras with apples in syrup, an exquisite dish to celebrate your love. Of course, you will have to plan its preparation, since the foie must marinate overnight before preparing it.
4. STEAMED TURBOT WITH SAUTEED VEGETABLES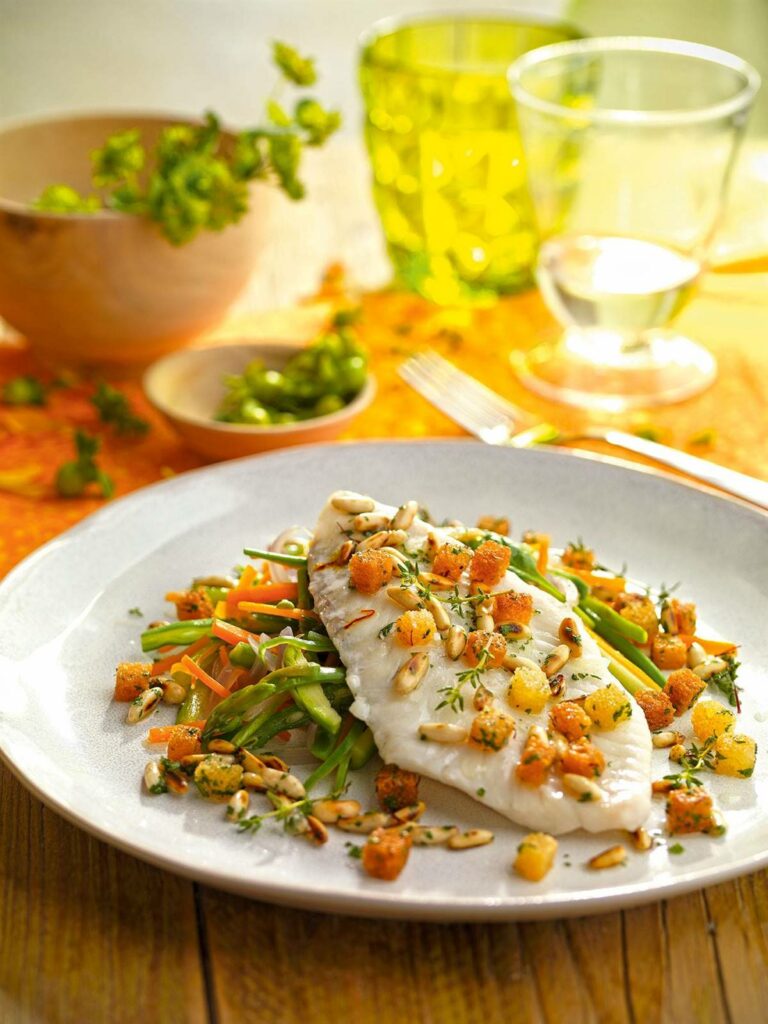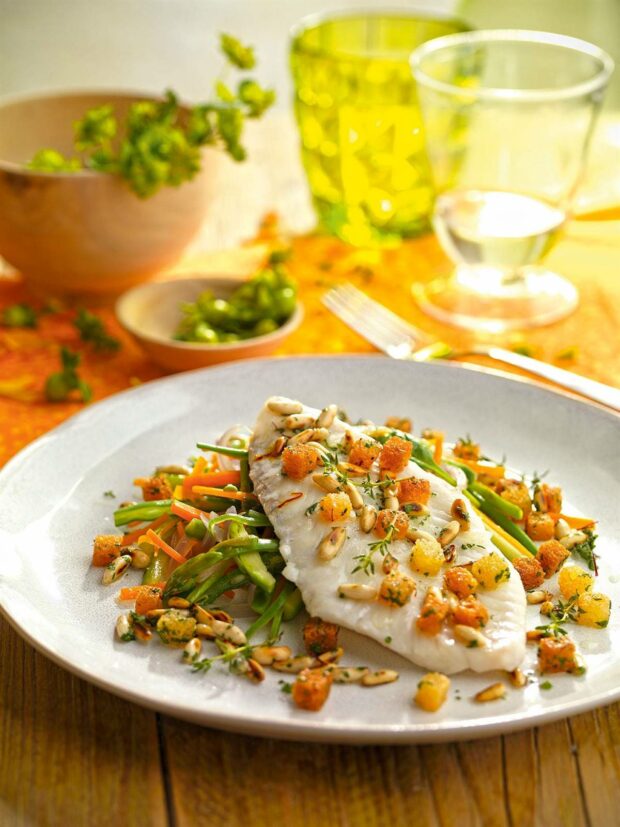 If you prefer a lighter Valentine's dinner and have fish instead of meat. This recipe for steamed turbot with sautéed vegetables is a very tasty, healthy option that is also delicious. In just over half an hour you will have it ready.
5. CHOCOLATE COULANT WITH ROSE PETALS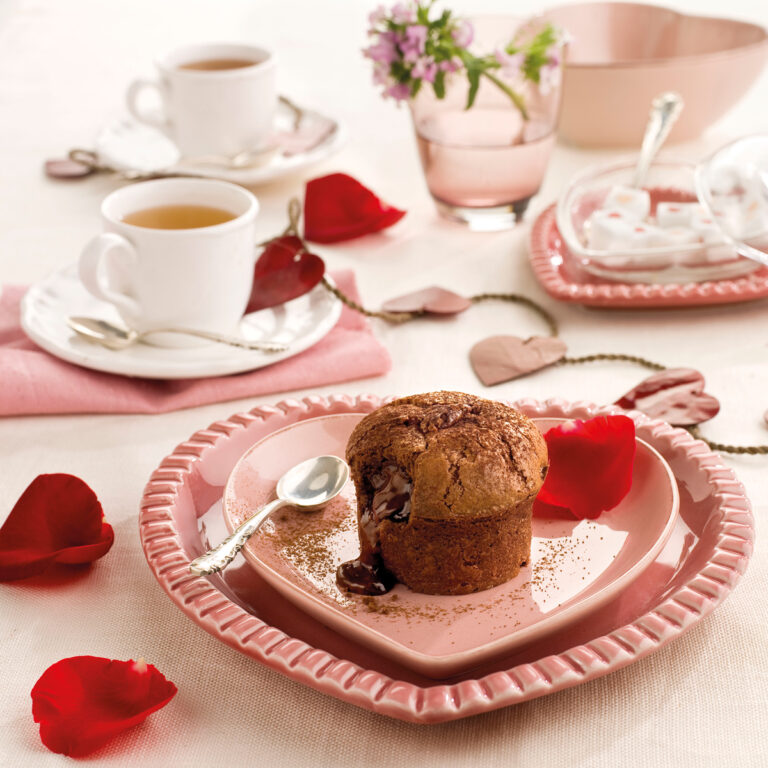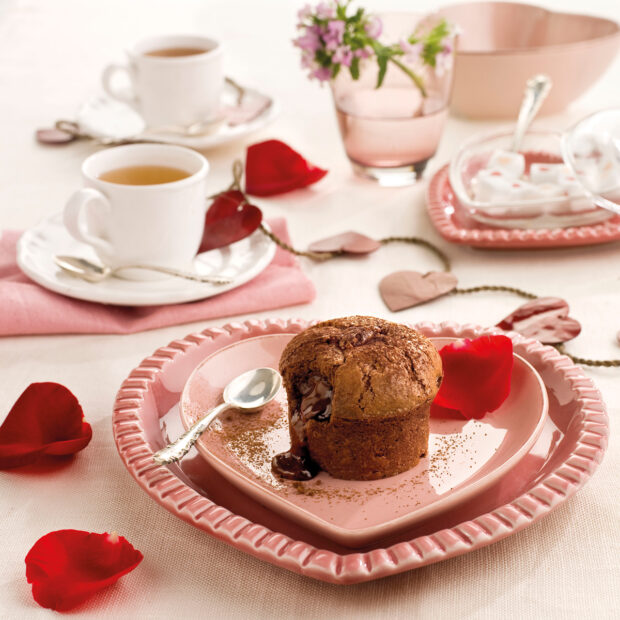 If you like to celebrate Valentine's Day, surely roses are the main part of the day. Either in the form of a beautiful bouquet or using the petals as a complement to your decoration ideas for Valentine's Day. You can even use them in a recipe, like a delicious chocolate coulant with rose petals.
6. CHOCOLATE BONBONS WITH TRUFFLE HEART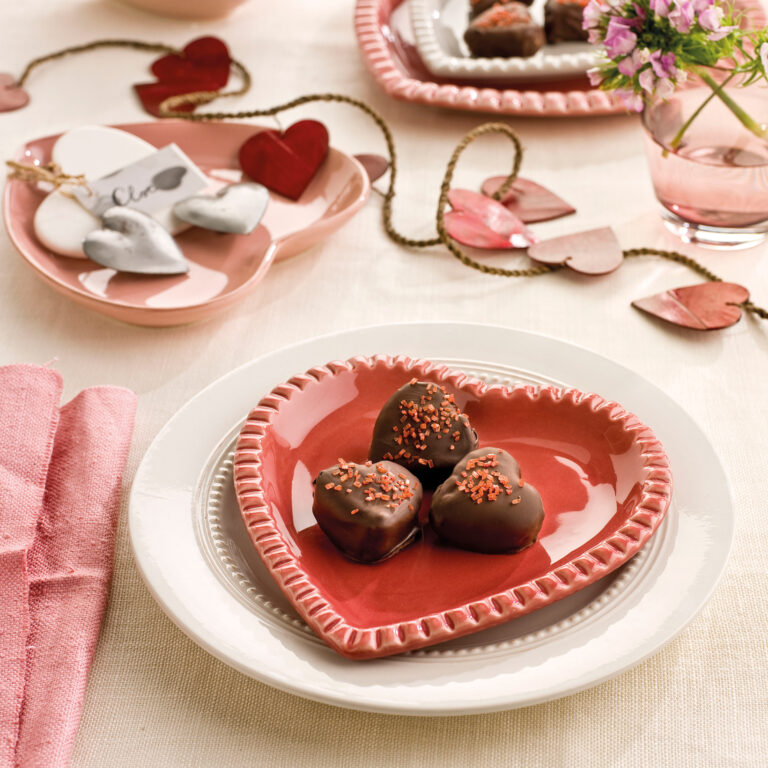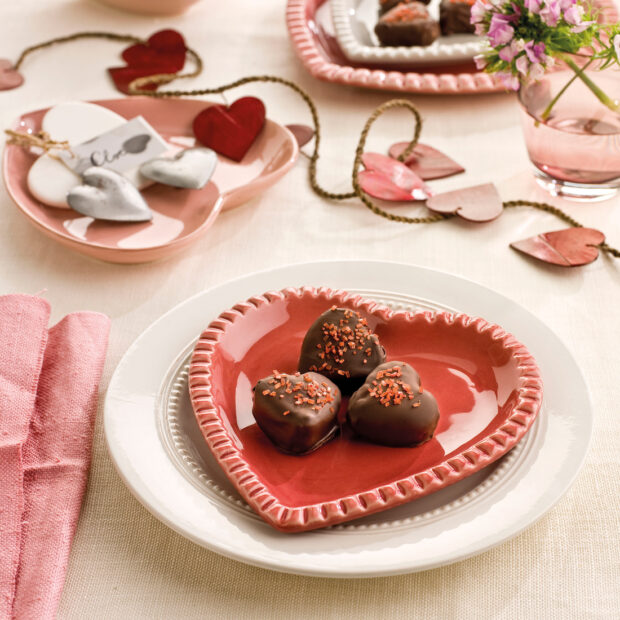 If you are looking for a lighter dessert for your Valentine's menu, these chocolate chocolates with a truffle heart will be enough to sweeten the evening. Nothing better to finish a great dinner than a few bites of chocolate. Besides, you can even make them the same day, because they are made in less than half an hour and, afterward, they only need 20 minutes in the fridge to get hard.