Do patchy lawns, rusting lawn chairs, and heaping stacks of unraked debris stare back at you when you swing open your back door? If your backyard closely resembles a crime scene, occupied by the ghosts of pool parties past, the thought of hosting an outdoor cookout may send a shiver down your spine. After all, the last thing you want to do is spook your party guests with faded wood fences or a decrepit patio set.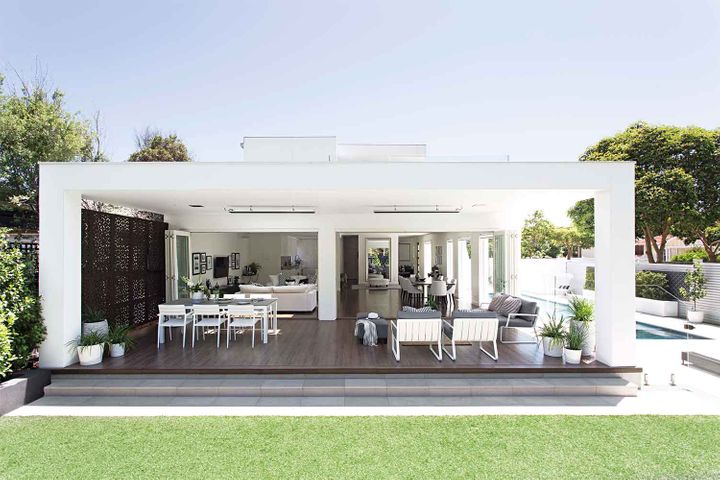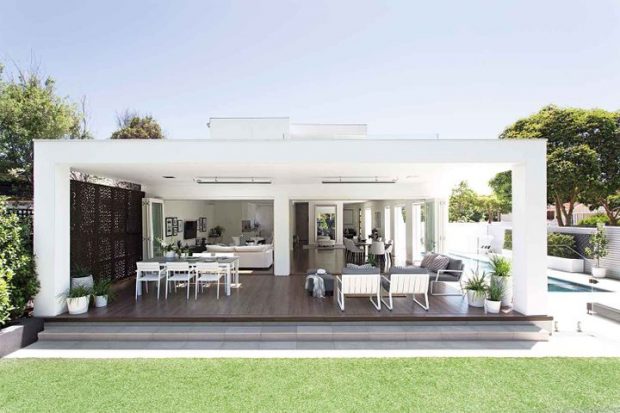 So, what does the path from backyard wasteland to entertainment oasis look like to party-throwing pros? If you're ready to design an entertainment-ready backyard, you'll need to take the following steps before your guests officially RSVP.
Aspire for gorgeous grass
Having a lush, green lawn always makes a backyard entertainment-worthy. Top-rated and region-appropriate grass seed is the start of any backyard striving to be the envy of the neighborhood. With a grass seed that guarantees an 85% or lower germination rate and a small fraction of inert matter, you can ensure your lawn is the star of the show.
Have a seat
Outdoor furniture has never been more comfortable and stylish. With countless options, creating seating areas where you and your guests can take a load off and enjoy an icy-cold beverage will be a breeze. To achieve the wow factor, sprinkle in accent pillows for a pop of color.
Crank up the heat
A fire pit is a perfect centerpiece for any backyard gathering area. Whether for a night of roasting smores or a relaxing evening of watching the sunset, a fire pit will not only act as a focal point but will keep houseguests warm long into the night.
Set up a dining area
A backyard entertainment space isn't complete without a dining area where you can serve up anything from grilled hamburgers to steaks. Don't force your party guests to balance fully loaded plastic plates on their laps–a balancing act that will likely end in a barbeque sauce stain or two. Instead, treat backyard barbecue goers to cushioned seating and a statement-making (and weather-proof) dining table.
Invest in an outdoor kitchen
Grilling is a must for backyard entertaining, but an outdoor kitchen doesn't begin and end with a grill. Add counter space and storage, a wet bar, a refrigerator, and a griddle into the mix, and you'll have a chef-worthy outdoor kitchen for entertaining.
Install water fixtures
A hot tub or swimming pool is sure to be the center of attention when entertaining in your backyard. However, if an in-ground pool or oversized hot tub isn't the budget, a water fixture, like a fountain, can add a splash of style to an otherwise drab outdoor space.
Add a large television
Wall-mount a flat-screen television at a seating area or near the outdoor kitchen, and you have the perfect spot for watching football and other sports. Long gone are the days of herding your guests inside when movie night is about to commence. With an outdoor-friendly television, you can bring the high tech of the indoors to the wide-open spaces of your outdoor entertainment space.
Outdoor projector
If you don't have the space for an outdoor TV, an outdoor projector is an excellent alternative. Once you have your screen and projector, add chairs and pop some corn.
Add a garden
The farm-to-table movement is picking up speed. If the appeal of home-grown vegetables has caught your eye, it's time to establish a garden. Plant vegetables and herbs that you can serve in your outdoor dining area. Imagine offering guests slices of fresh heirloom tomatoes and basil pesto straight from your garden. Nothing's a crowd-pleaser quite like garden-fresh caprese salad.
Landscape to wow
Add a "wow" factor with landscaping that will add beauty and shade to your backyard entertainment area. To keep your plants healthy and your work light, choose landscaping that is native to your area. As an extra step for success, plant flowers, shrubs, and trees that are well-suited to the sunlight available.
Light the Night
Outdoor lighting is essential to making your backyard a spot for nighttime entertainment. Place lights strategically to highlight landscaping, water features, and seating areas, as well as steps and paths.
Just Add Friends
Invite your friends and family over for a barbecue or a wine tasting in your backyard entertainment area. You may find that designing your backyard for entertaining may inspire you to spice up your social calendar.