Denim is one of the longest-running trends in the fashion world. Jackets, trousers, dresses, shorts, denim sundresses – all this remains relevant from season to season. Both men and women have long appreciated the convenience, practicality, and stylish look of things sewn from this fabric. The attention of designers and denim skirts are treated kindly. In 2023, they are included in many fashion collections. Let's find out what the trends dictate.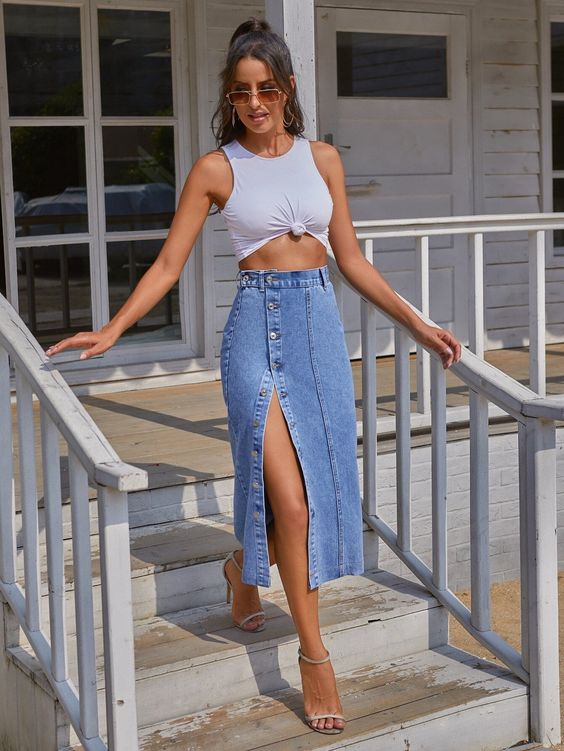 Denim skirts: the main trends of the season 2023
Denim skirts in the coming year have become very respectable in terms of appearance. You will not find any extra decor in the form of rhinestones or beads on them now. Only zippers and metal buttons. The fringe was replaced by flounces, and the clumsy embroidery was replaced by more elegant inserts made of leather or lace. Many models of skirts complement the cuts: intriguing in the center or high on the sides of the legs. Asymmetry continues to be popular. The main hit of the season is a denim skirt with a careless asymmetrical smell when one floor is located at an angle relative to the other.
As for the length, then there is absolute freedom of choice. Fashion 2023 brought back the main trends of the 90s to the pedestal. Among them is an extreme mini. Ultra-short denim skirts with raw edges and dangling threads are again the squeak. But the midi, as always, is elegant and restrained.
This year, models below the knee length with a straight cut with a vertical cutout in front of a row of buttons in the center are very popular. Stylish denim maxi skirts with a slightly flared, asymmetrical, or straight cut deserve special attention.
1.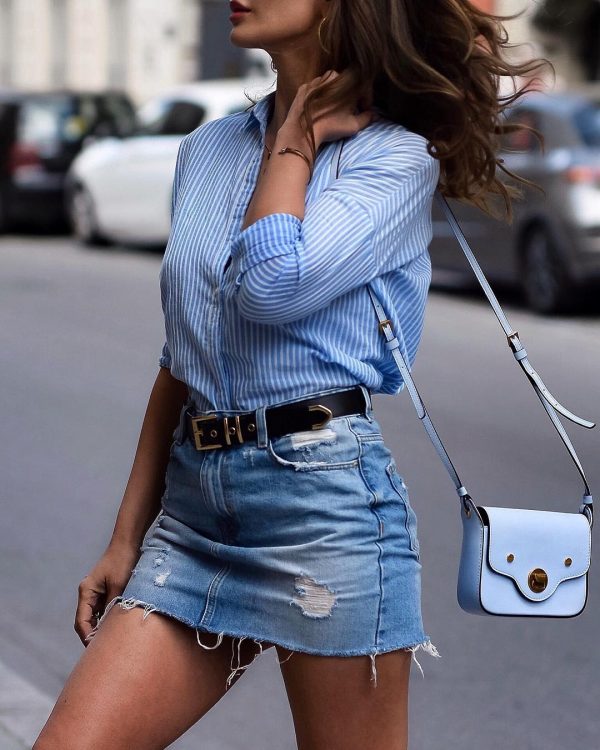 2.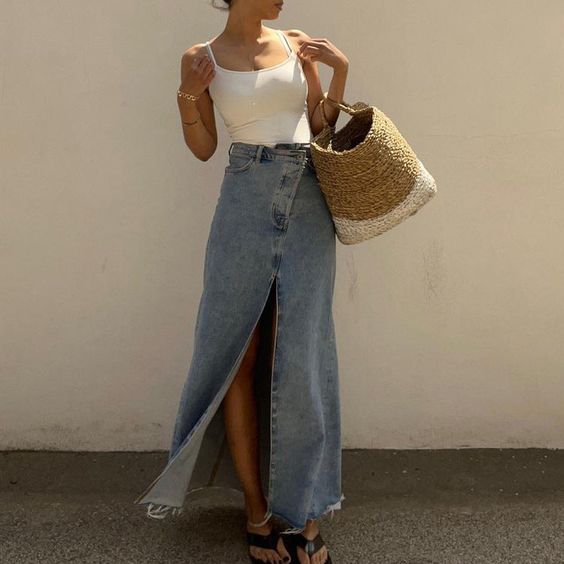 3.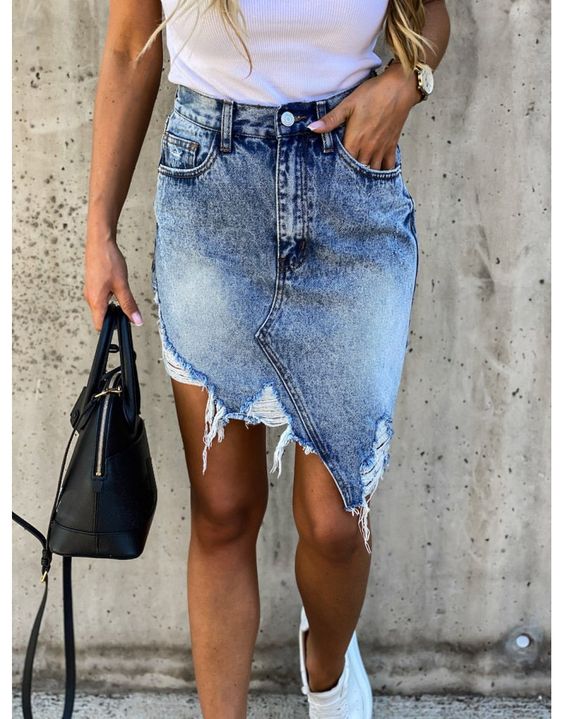 4.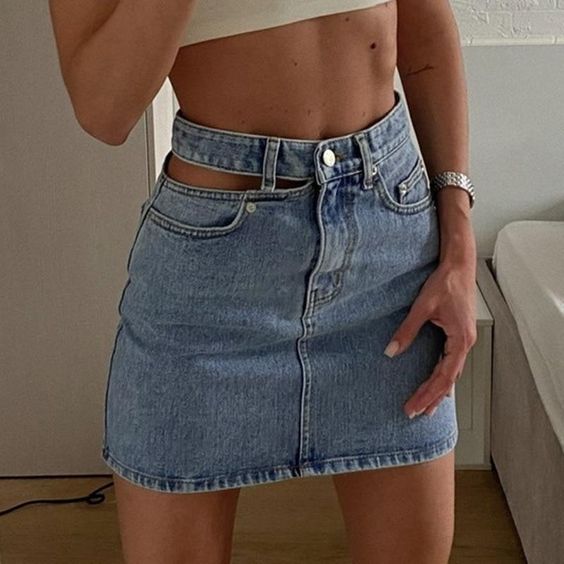 5.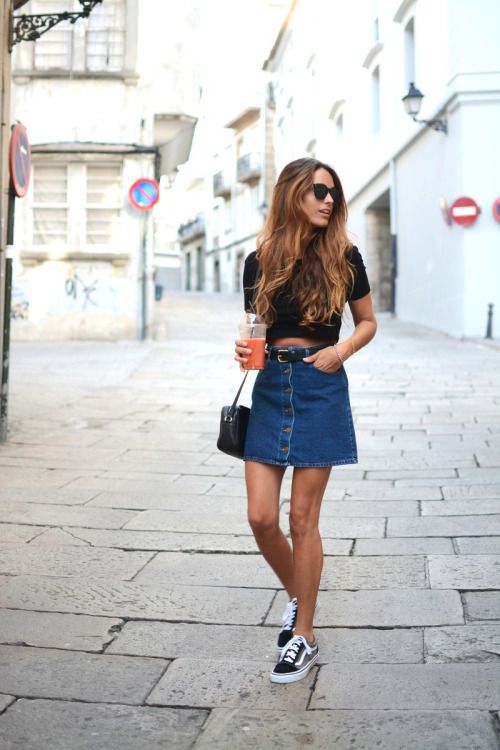 6.