Date night fashion rules aren't exactly set in stone. There's no right or wrong, and it's important to define yourself with your own custom style. Adding something of our own to whichever style we choose makes us unique.
Source: unsplash.com
However, if you want to look just as good as you feel for the big night, then working to balance out the outfit should be a priority. Creating balance and harmony between each aspect of your personal style is a great way to show off your personality through your fashion choices.
Here is a 6 point date night fashion guide to bring balance and unity to your style:
1. Broaden Your Mind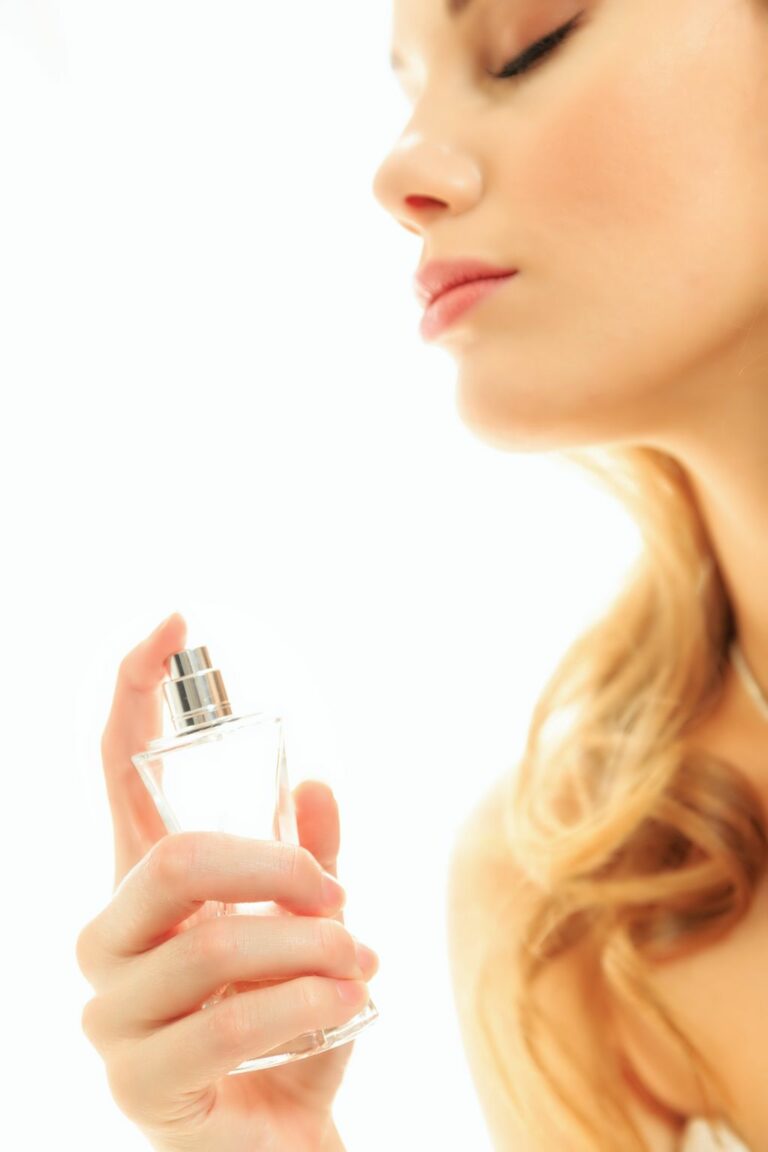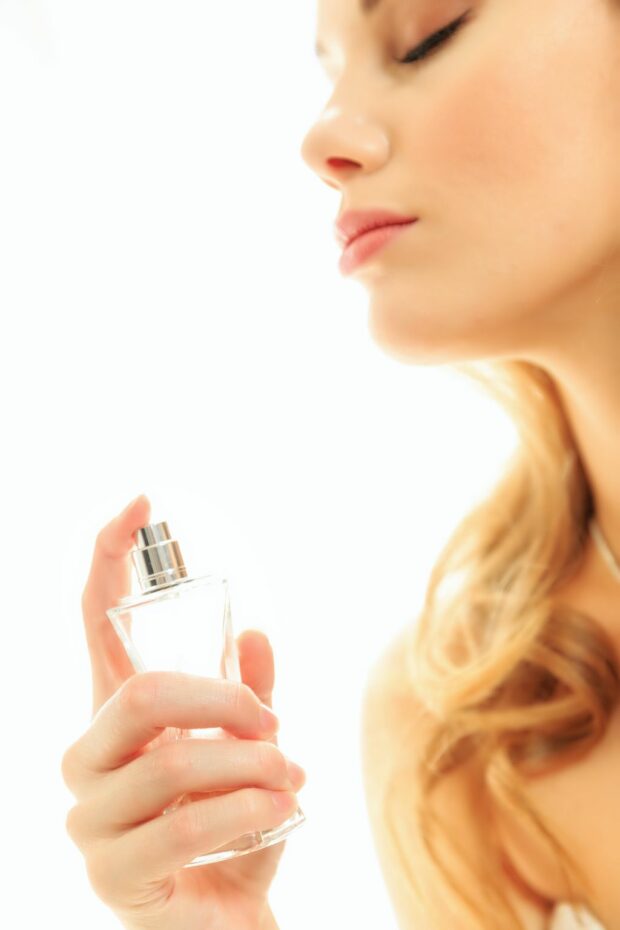 Source: unsplash.com
It's easy to think of fashion as just that; 'fashion'. But there's actually a lot more to it than simply clothing. Getting your date-night outfit spot on means broadening your mind, and considering how accessories and even fragrances can introduce balance. Let's use perfume as an example here. This handy perfume guide makes it easy to see what scents can counterbalance the often overwhelming characteristics of some outfits. Opted for something quite plain? A sultry spice can spruce things up. Business-like attire? A romantic floral adds softness, while light, fresh smells balance heavier textiles.
2. Follow the 'Rule of One'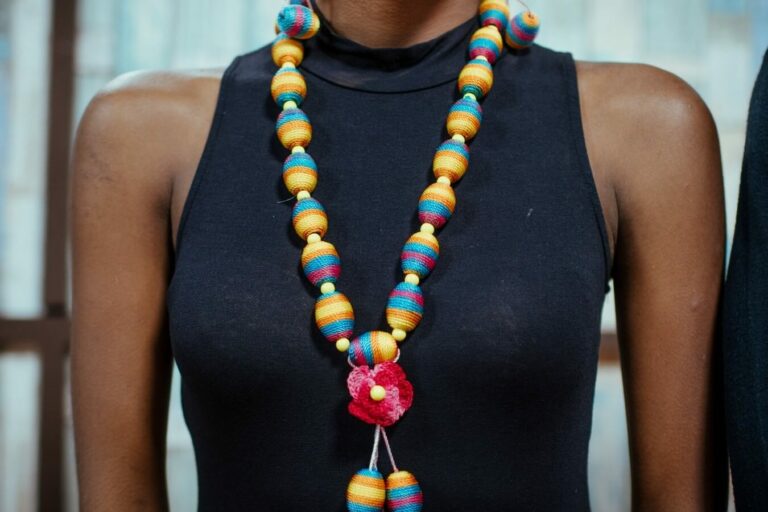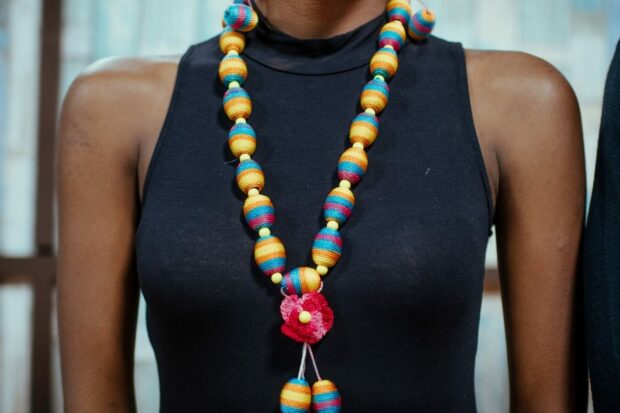 Source: unsplash.com
The 'Rule of One' states that it's best to focus on one primary fashion choice, and let that really do the talking. Otherwise, it's a bit like there are too many cooks in the kitchen. For example, a floaty blouse with a statement necklace can appear majorly over-the-top for a low key date night. It's just too much. Instead, pick one eye-catching feature, and keep the spotlight firmly on it. If you've settled on a truly amazing dress, pair it with a simple pair of studs which won't take attention away from it. A 'wow' pair of heels? A simple pair of pants does the trick. Understated items are great for balancing statement pieces.
3. Follow the 'Rule of Two'
To add a bit of confusion, there's also a 'Rule of Two' when it comes to date night fashion! The 'Rule of Two' can be applied to patterns, and it's actually very good news. It means that, when you really can't decide between traditional ginghams and plaids, and bolder stripes and prints, you don't have to pick just one… but you do have to make sure there's a balance between your choices. To create this balance, don't choose two fabrics with the same size pattern; instead, opt for a larger, bolder pattern and pair it with a smaller, more subtle pattern. It's a great way to inject creativity without compromising on unity.
4. Dress it up
Contrary to popular belief, a great date night outfit doesn't have to be fancy, or special, or expensive. In fact, when women do try and combine all three of these aspects together, they're often left with an outfit that's far too formal for the situation. The truth is that drop-dead gorgeous date night fashion can be created out of anything that you have in your wardrobe… as long as you balance it out with a touch of the 'wow' factor. And when we say anything, we mean anything. Did you know that it's actually very easy to style women's polo t-shirts to look chic and glam? Why not give it a try on your next date night?
5. Blend Fitted with Floaty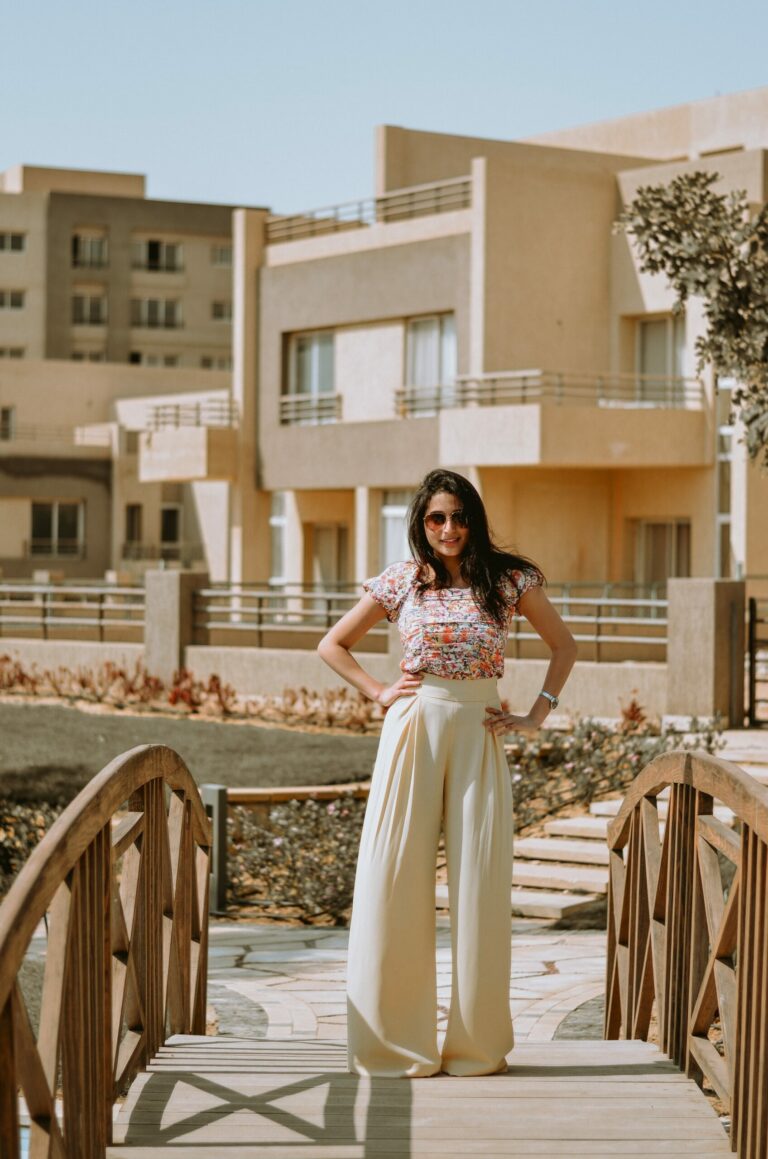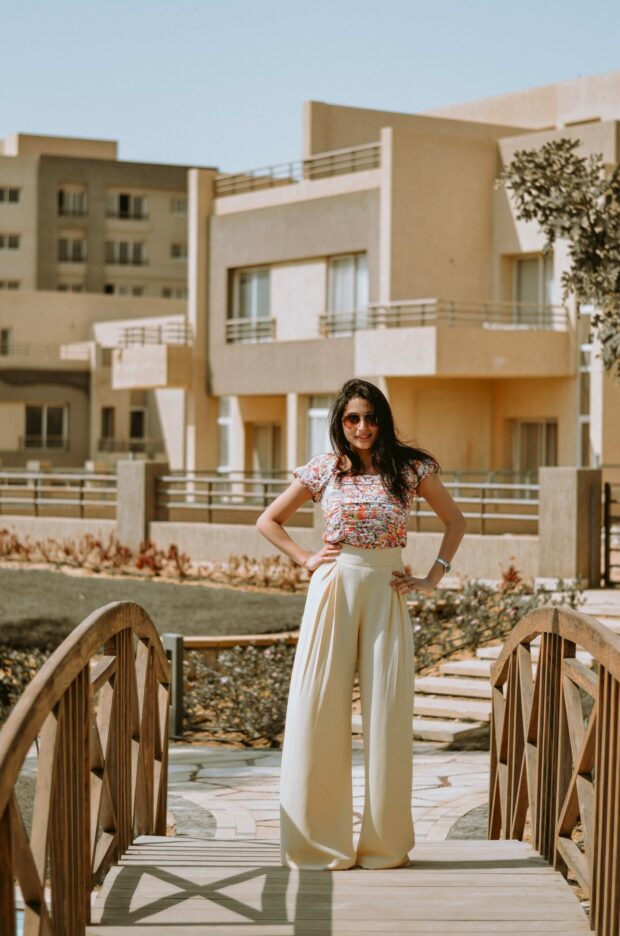 Source: unsplash.com
If you're feeling pretty body confident, you might be tempted to match your favourite skinny jeans with a tight-fitting top, and while there's nothing wrong with this, a fully fitted outfit doesn't exactly exude that air of mystery that makes date nights so magical. Similarly, if you'd rather hide any imperfections, you might be tempted to go for a full-on floaty look, but this can sometimes look a little frumpy. Once again, creating the perfect date night outfit is all about balance. Form-fitting trousers with a loose, flowing top looks effortlessly chic, while harem pants with a tight vest blend casual with always on-trend boho.
6. Repeat, Repeat, Repeat
Although fashion is subjective, the colour-blocking trend seems to be fading. The good news is that the trend for just a 'pop' of colour isn't showing any signs of dying out. Colour can really help to make your date-night outfit stand out and shine, and believe it or not it can also be used to bring unity and harmony to your look. A red scarf… a red belt… and perhaps some red heels… that's all you need to bring together your top, middle, and bottom. Repeating a single colour throughout your entire outfit creates a cohesive, connected look that is sure to make you appear put together, assembled, and ready for anything.
Finding the Perfect Balance
Although it's safe to say that fashion is an art, not a science, there are definitely a few scientific factors at play when it comes to creating a date night outfit that's not only impressive but also balanced. Different colours, different shapes, different textiles, and different styles all work differently with one another. By understanding the unique relationships between these garments, it's easy to blend the right individual pieces together in a way that unites them, connects them, and makes you look and feel your very best.
About the Author
Meheret Hailemelekot is a Marketing Assistant at Myer and has worked with such iconic Australians brands as Jetstar, Snooze, and UniSuper.