When you imagine your dream garden, are you imagining a place to relax and nurture plants? Or, do you think of a tranquil water garden surrounded by lush foliage and large leaves that provide natural shade while you practice yoga? Finding inspiration to define what your future garden area will add to your lifestyle is everywhere, but bringing these ideas together into a workable layout can be challenging.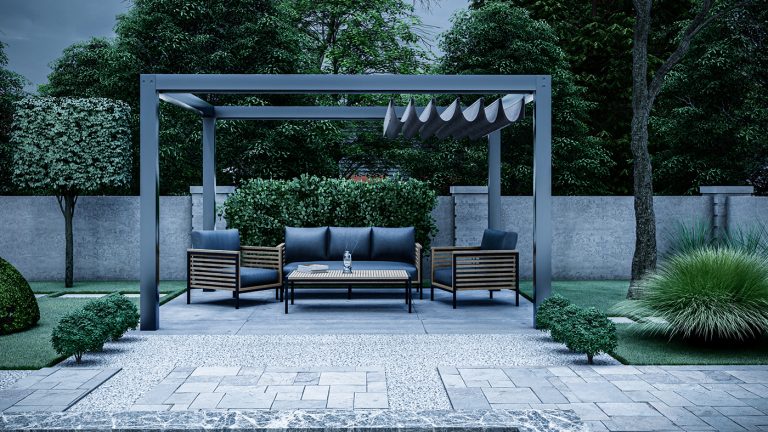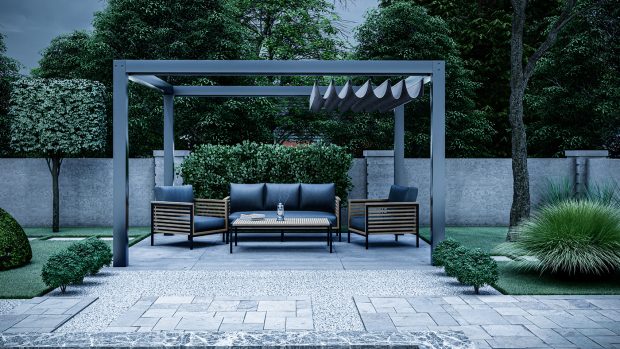 This article will provide you with some popular garden design ideas and tips to help you plan and build a garden area that meets all of your expectations.
Reach Out to Gardening Experts
Finding inspirational garden examples only takes a quick search on Google or Pinterest to pull up thousands of images and ideas. This information overload can be overwhelming and misleading because beautiful snapshots of perfectly curated landscapes and vegetable patches don't provide the technical details.
That pictured bed of exotic flowers with a perfectly positioned lounger in the foreground needs to explain the climate and soil requirements for those plants to thrive. Your region may not even be able to support those plant types. So instead, reach out to a plant and tree nursery to educate yourself about what you can and can't grow in your garden. This information will help you focus your design efforts and avoid getting your hopes set on incompatible elements.
Create a Garden Room
If you already have your plants, shrubs, and trees the way you want them, but feel something still needs to be added, add an outdoor room! Typically, these spaces are sheltered areas, such as a gazebo, large shed, or small shelter located within or near your garden.
Adding this additional space creates more functionality for this favorite spot on your property. So whether you decide to create a dedicated zone for yoga and meditation or want a gathering spot to entertain friends and family, a garden room will enhance your outdoor experience.
Incorporate Fencing to Enhance Your Garden's Appeal
If you have neighbors right next door, a fence surrounds part or all of your yard. When creating a garden layout, it's important to remember that these and other boundary markers, like shrubs, will be in plain view. Incorporating these elements with your plants and trees is possible; you just need to do so in a way that appears to complement the natural landscape you're trying to create.
For example, you could install a few trellises and grow climbing vines that produce softly-hued blossoms throughout the year, such as morning glories. Of course, if you don't own the fence, consult with your neighbors first to get their approval. You could also install your own fencing posts within your garden to add juxtaposition to your favorite bushes or ornamentals.
Build Living Walls
An increasingly popular trend in garden layouts has been the use of vertical space. A great example is a living wall, an upright structure covered in plants. These can fit almost anywhere and are a great way to divide garden areas, accent existing fencing, and provide sustainable food opportunities in urban areas.
You can pick up a wall kit at most lawn and garden stores, just ensure any plants you install complement your aesthetic.
Add Functionality
What purpose will your dream garden serve? This is an important element to keep in mind when creating your layout. What will make this area comfortable if you plan to create a gathering space featuring exotic flowers and plants? How will you create an ambiance of relaxation and welcomeness?
To start, decide how you'll access your garden spot. This requires making decisions about walkways and paths, the materials they are made of, and necessary lighting. Next, determine how you plan to spend time in this area. Is there a patio nearby? Consider what furniture would be ideal, how many side tables you'll need, and if you want a fire pit or barbecue to prepare food.
Multi-Level Gardens
When you look at the topography of your yard, you may notice that your future garden may sit on a slope. If you're worried that paving stones may become unstable, adding a deck (or extending your current one) to bridge part of this difference provides an elegant solution. This option also creates additional usable space and a relaxing vantage point to sit back and enjoy the view of your new landscape.
The Bottom Line
Making your dream garden a reality is an exciting process with seemingly endless options to choose from, which is why planning is essential. Take time to research the plants you want to feature and decide what additional elements are needed to help your garden serve the purpose you envision. You'll find inspiration everywhere, so keep your plans grounded and speak with knowledgeable gardeners and plant experts about what is possible for your garden environment.