Today, many makeup brands offer dozens of shades of foundation, so both very fair and darker skin tones can find a product that really matches their skin tone. However, when we take a closer look at the colors offered, we see that some are very close. Their difference? They do not offer the same undertone.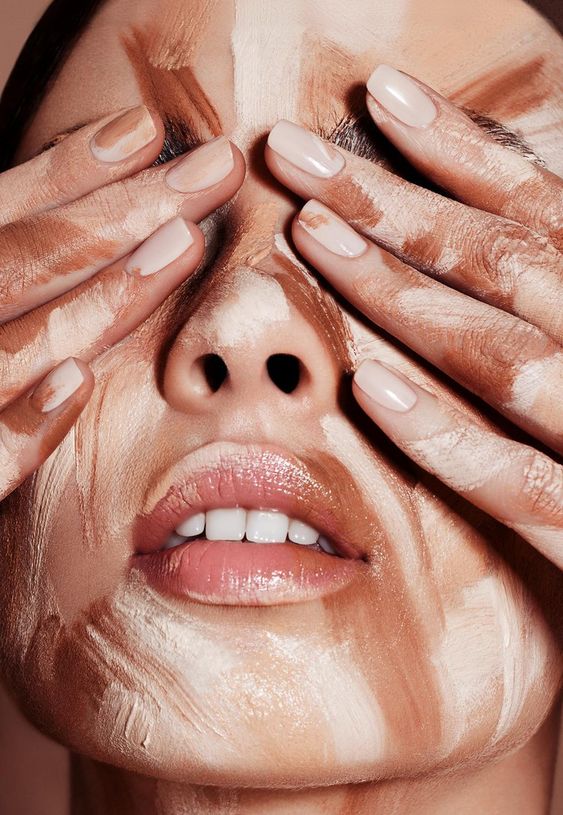 Undertone, the precise shade of each skin
It is usually quite easy to determine what color our skin is on the surface, whether it is light or dark. This color is moreover brought to change during the year, in particular, according to exposure to the sun. What makes our skin not necessarily look like another person's is its undertone or the deep tone of our skin. There are 3 of them: the pink or cold undertone, the neutral undertone, and the golden or warm undertone . And knowing your skin tone is essential when you want to find the right shade for a product such as foundation or concealer . We've all had the painful experience of applying foundation that looks perfect in the bathroom and when exposed to natural light looks like it's turned orange or gray. Knowing Your Undertone allows us to avoid this, since by choosing a complexion product that matches our skin color and our undertone, we ensure that it will be imperceptible on the skin.
How do I determine the undertone of my skin?
The easiest way to find out your undertone is to ask a makeup artist in a store," says our expert, who points out that it's also possible to determine it at home. "The best thing is to observe how your skin reacts to the sun. Does it redden or even burn as soon as you expose yourself? You have a cold skin undertone. If you tend to blush but then tan, you probably have a neutral undertone, a mix of cold and warm. And if you tan easily, then you have a warm undertone.
Other tips exist such as looking at the color of your veins: if they are bluish/purple, it is the sign of a cold undertone, blue/green, a neutral undertone, and green/olive, a warm one. Placing a white sheet next to the skin is also an option: if the epidermis appears pink, it means you have a cool undertone, if it appears yellow, it has a warm undertone, and if you can't decide on a color, it's probably a neutral undertone. Finally, silver jewelry tends to stand out on dewy skin, while gold enhances golden skin.