When it comes to designing a custom kitchen, there are several details to put into consideration beyond color and size.
This seems to be what most folks keep in check when in the real sense, other factors need to be considered, and this is because your kitchen design goes a long way in defining who you are and your personality.
You don't want friends and families getting a wrong impression about you, do you?  As such, it is important to have a detailed, classy and trendy design well planned out when designing a kitchen to suit your home while keeping your person in mind too.
Some of those things you might want to get right include crucial elements such as the kitchen cabinets, countertops, flooring, layout, etc.
However, for this article, the emphasis would be laid on your kitchen layout. Should you have a Closed or Open Kitchen?
By the time you'd be done reading this article, trust me, you would have a clear head as to the layout to choose for your kitchen.
So let's get started by understanding these kitchen designs, shall we?
What's an Open Kitchen?
Just as you must have guessed, from its name, an Open kitchen is one opens right into either the living or the dining area at least from one side.
Unlike the traditional kitchen, an open kitchen has walls not more than on one side. This type of kitchen has been in existence since the 90s and has continued to find its way to the top as a classic design.
One might ask why this design is making a whole lot of waves lately, let's find out, shall we?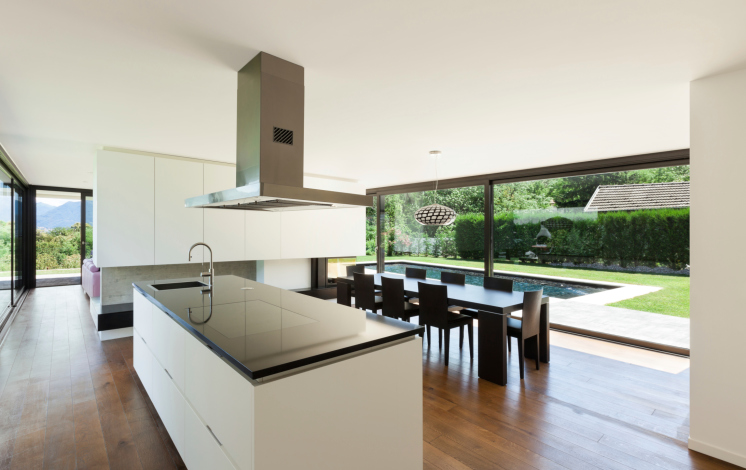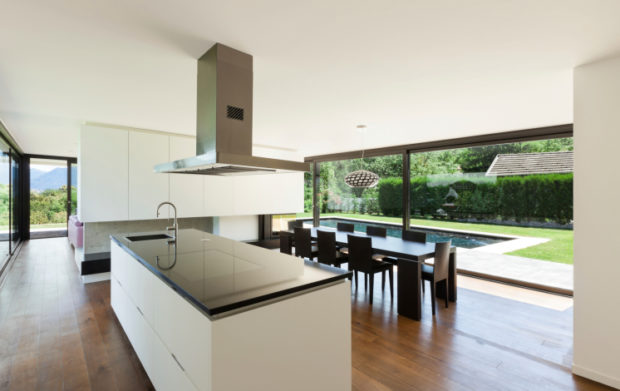 Pros of an Open Kitchen
For house owners who love to organize house parties, the Open Kitchen concept is a great choice. So if you fall into this category, having an open kitchen is the right deal for you.
If you are having a small home, an open kitchen might be the right deal for you as it helps in creating an illusion of more space.
Another important advantage of this design is that it helps you relate well with family or friends as you prepare meals.
Transporting food from this type of kitchen to the dining area is quite easy
Since there are little to no barriers, this type of kitchen helps you to ensure smooth cooking. Grabbing pots and spoons just got easier, same with cleaning off the table and serving, everything just got better thanks to the open kitchen concept.
Finally, an open kitchen gives your house some sort of classy look.
Cons of an Open Kitchen
While showcasing your beautiful pots and utensils, the open kitchen style also stretches out a helping hand in revealing your messes that might be made in the kitchen while cooking. This is bad especially when entertaining visitors, you wouldn't want your guests to see something like that, would you?
For an open kitchen, the noises, smoke, and smells might be an issue as they tend to spread easily to adjacent rooms.
You should also know that having an open kitchen creates less space for storing items since there are fewer walls in this layout.
What's a Closed Kitchen?
This is the traditional style of kitchens. Here, there is limited access to the kitchen due to the walls and door and most importantly, your food preparation, kitchen utensils, and messes are hidden from view. This style is perfect for people who love to cook without interruptions.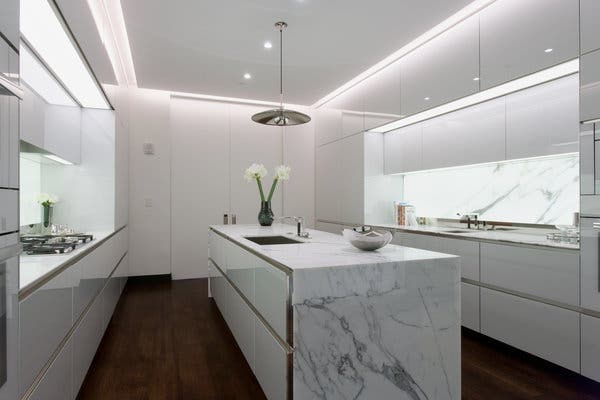 Pros of a Closed Kitchen
Cooking smells, sounds of appliances, smokes, and mess are confined to the kitchen.
Your privacy is guaranteed. This layout helps to keep guests away.
The dining experience is quite formal compared to the open style
Since there are more walls, you sure do have more room for storage through cabinets and countertops.
Cons of a Closed Kitchen
Closed kitchen reduces the ventilation and natural illumination you have around the house
Unfortunately, if your kitchen is too small, adopting a closed kitchen style will make your kitchen look congested.
Beyond doubts, both layouts are quite awesome in their unique ways. Choosing the right layout depends on just what you like.
When it comes to designing your kitchen, be sure to add some character that defines your personality. Let your kitchen be unique just as you are. For more information, visit https://www.rtacabinetsupply.com/