The furniture plays a crucial role when it comes to decorating our homes as it usually sets the tone and ambiance. New trends always come and go, but a few of the furniture designs will always remain elegant and stylish even after a while.
These designs not only bring a sense of fanciness but also appreciate and blend in almost any space. In this article, we will look at the best designs that have remained classic and classy and probably never go out of style.
Classic and Classy Tables
The interior design is not complete without the proper table. Some of the following designs have surely caught the eye over centuries, making them so fancy even after ages.
American Hardwood Coffee Table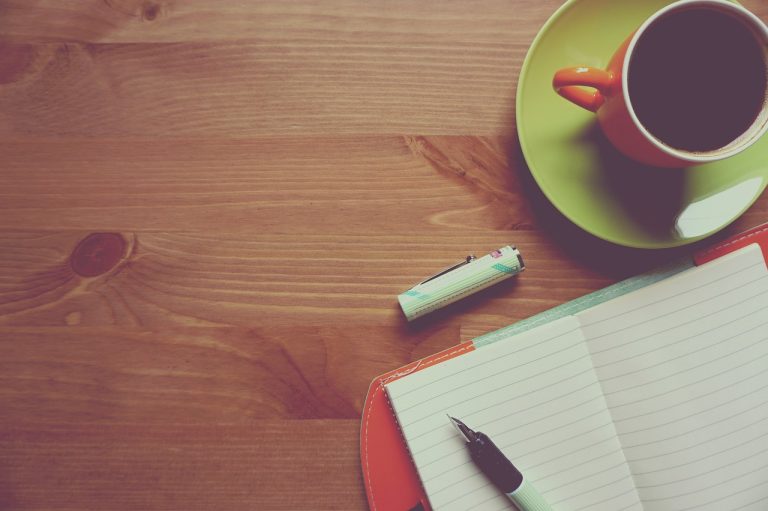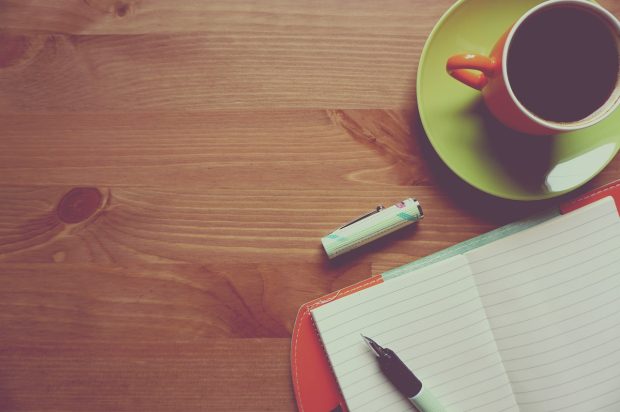 Image Source: Pixabay
If you want a blend of class and durability, consider the  American Hardwood living room furniture, from exquisite coffee tables to woodwork. Some designs, like the Eternal Elm Coffee Table, boast intricate woodwork, and the lustrous finish to the Heritage Oak Bookshelf embodies both style and sturdiness.
Farmhouse Dining Table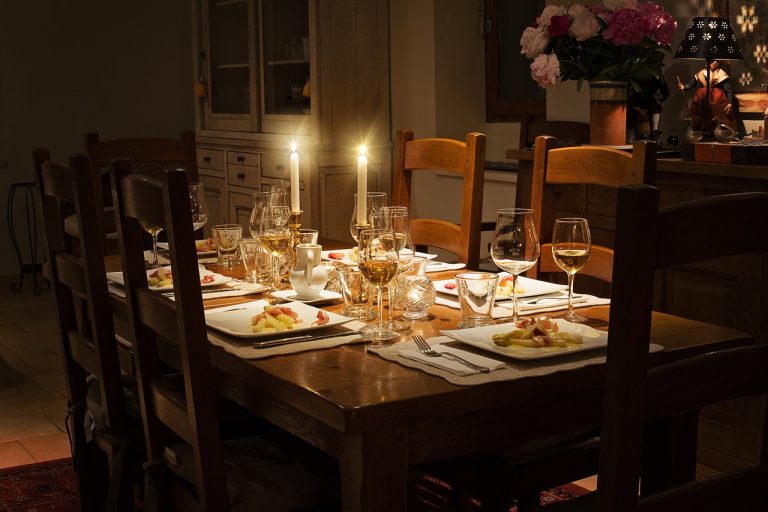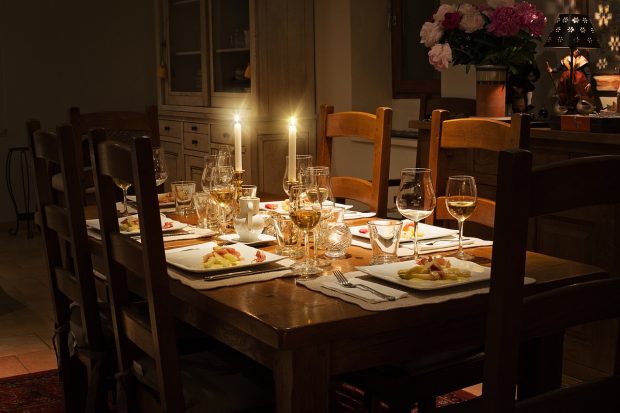 Image Source: Pixabay
Farmhouse dining table style effortlessly blends with various home decor trends, adding a touch of rustic charm to modern interiors. They are made from natural materials like wood, metal, and brick.
These tables are suitable in traditional, modern, and industrial spaces. Moreover, they are customizable through paint, changing the base, or selecting different chairs.
When it comes to seating, there's no fixed rule – mix and match chairs for a unique look, or opt for benches to embrace the country vibe. Benches not only save space but also accommodate more guests around the table.
Chairs with Armrests
When it comes to classic and classy furniture designs, chairs with armrests take center stage. They bring with them a place to rest your arms while you sit. Some of the furniture include the following:
Chesterfield Sofa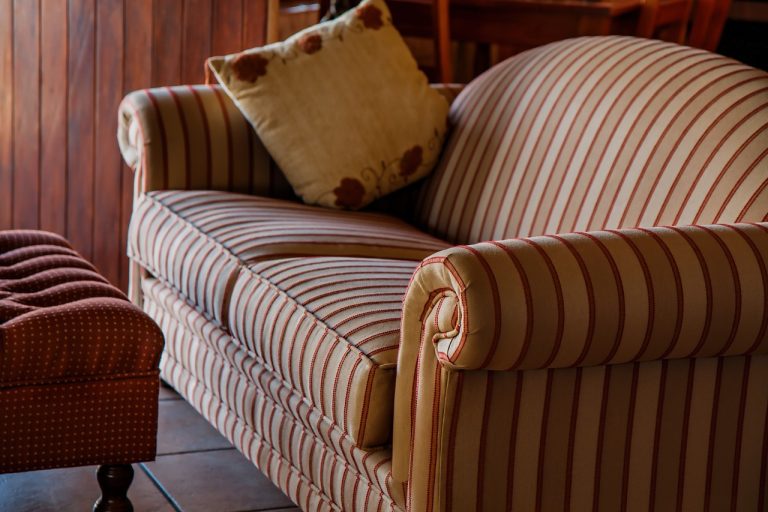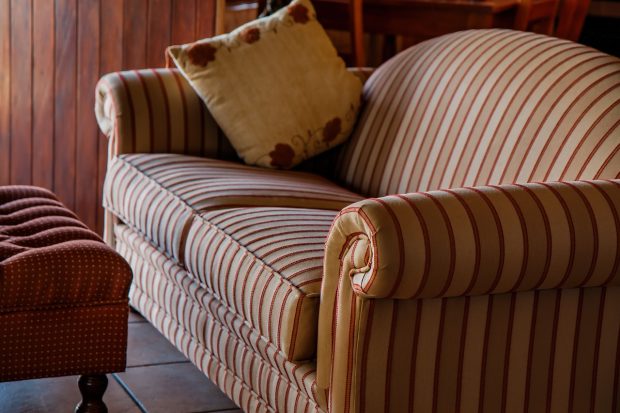 Image Source: Pixabay
The Chesterfield sofa has more to it than just furniture, as its art dates back to the 18th century, initially commissioned by the fourth Earl of Chesterfield. This sofa can blend in with both traditional and modern interior designs. Whether surrounded by antique décor or set against a backdrop of minimalist elements, it commands attention with its presence.
But it's not just the visual appeal that has kept the Chesterfield Sofa relevant for centuries. Its unparalleled comfort, meticulously designed by skilled artisans, ensures that sitting on this sofa is an experience in itself. The rolled arms provide the perfect support, and sinking into the soft cushioning is like being embraced by a cloud. It's a constant reminder that true beauty doesn't age – it only grows more captivating with time.
Louis XVI Armchair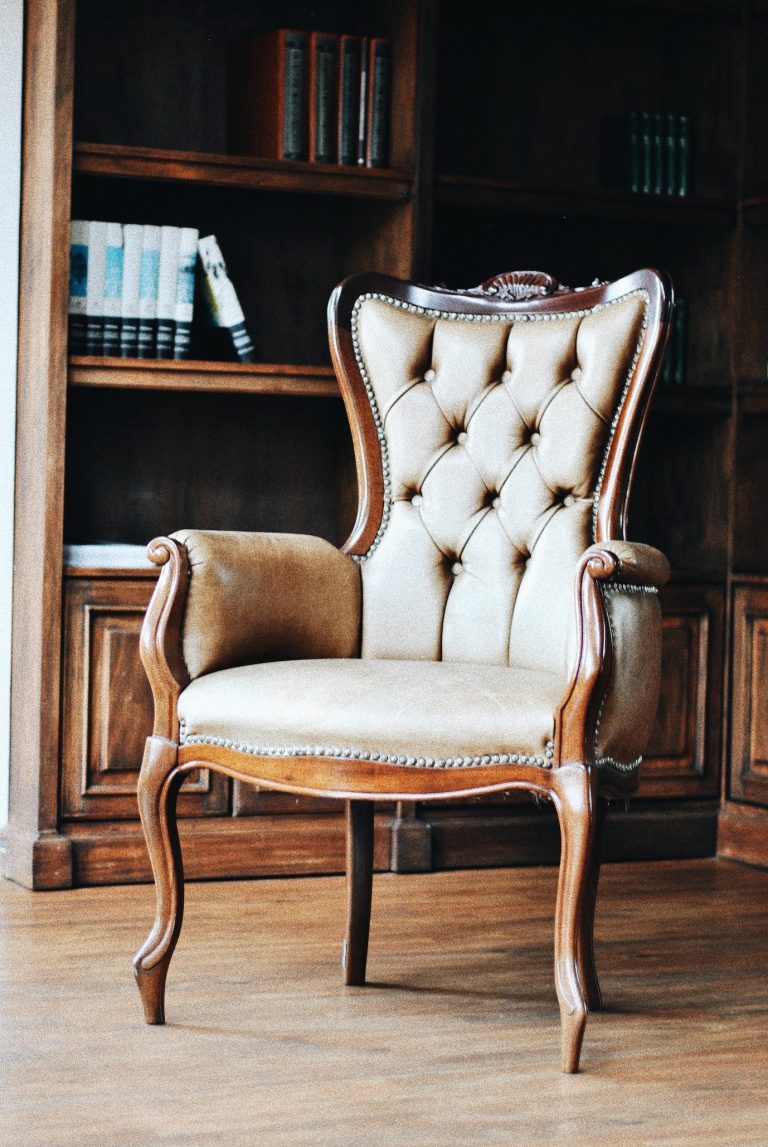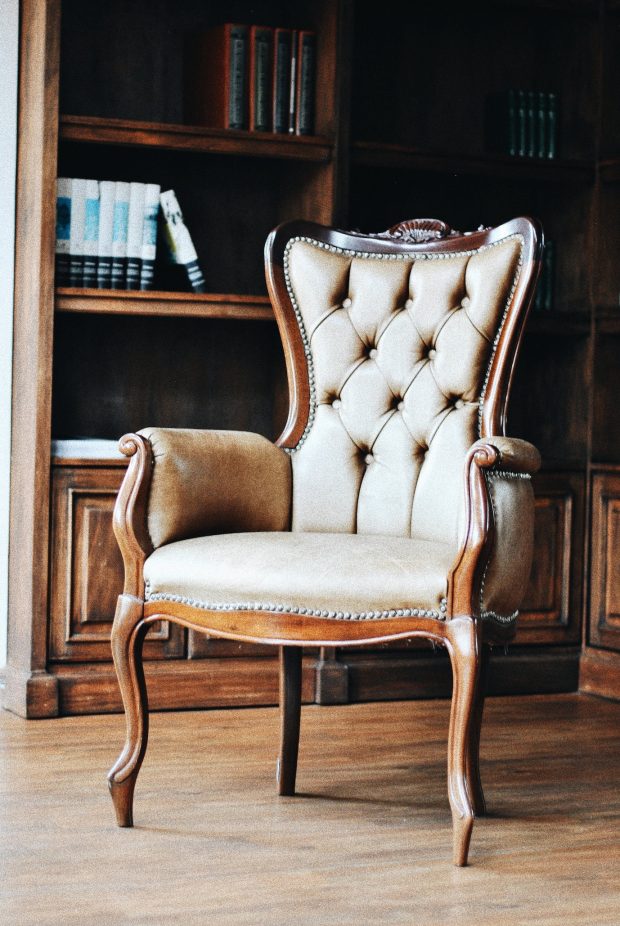 Image Source: Unsplash
The Louis XVI armchair, hailing from the late 18th century French design period, exudes luxury and refinement. The sophisticated armchairs feature oval backrests, legs with decorative grooves, cushioned armrests, and intricately carved rosettes.
The straight backrest and minimal decoration create a feeling of balance and organization. On the other hand, the cushioned seat and arms ensure comfort without compromising on style. You can place a Louis XVI armchair in your living rooms, studies, or bedrooms.
Chairs without Armrests
While chairs with armrests exude a sense of luxury, they usually hold their own unique charm. For instance, the following designs:
The Eames Lounge Chair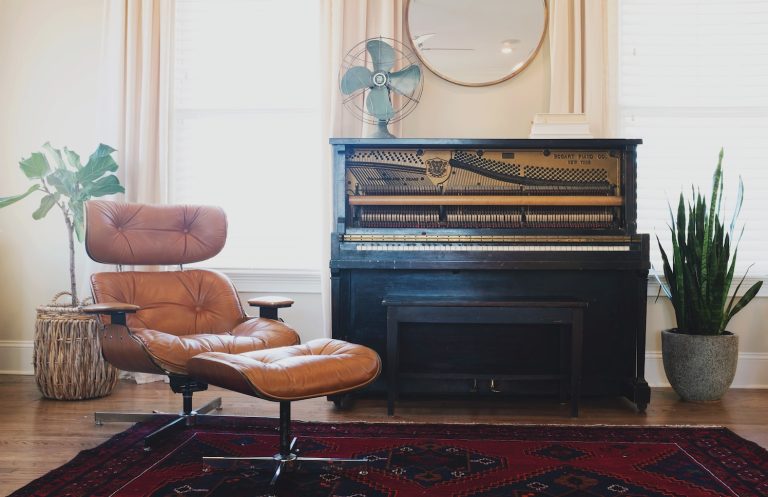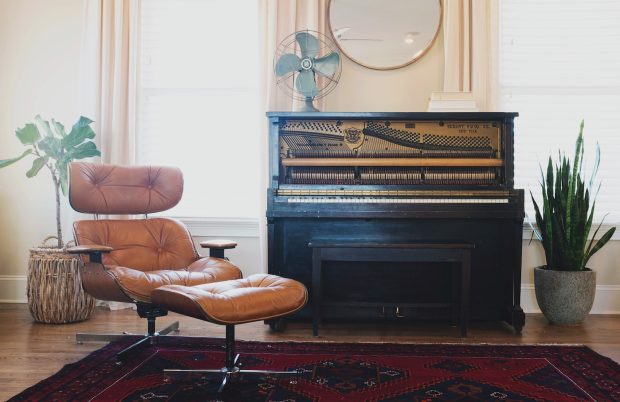 Image Source: Unsplash
This masterpiece was introduced in the mid-20th Century by Charles and Ray Eames, thus, redefining luxury. Its original design was crafted with molded plywood and sumptuous leather.
The chair's slightly lean and comfy cushions feel really luxurious. Whether in a contemporary setup or surrounded by vintage décor, the chair exudes refined elegance. Its design brings together style, comfort, and functionality in the room, standing as a symbol of timeless classiness.
The Windsor Chair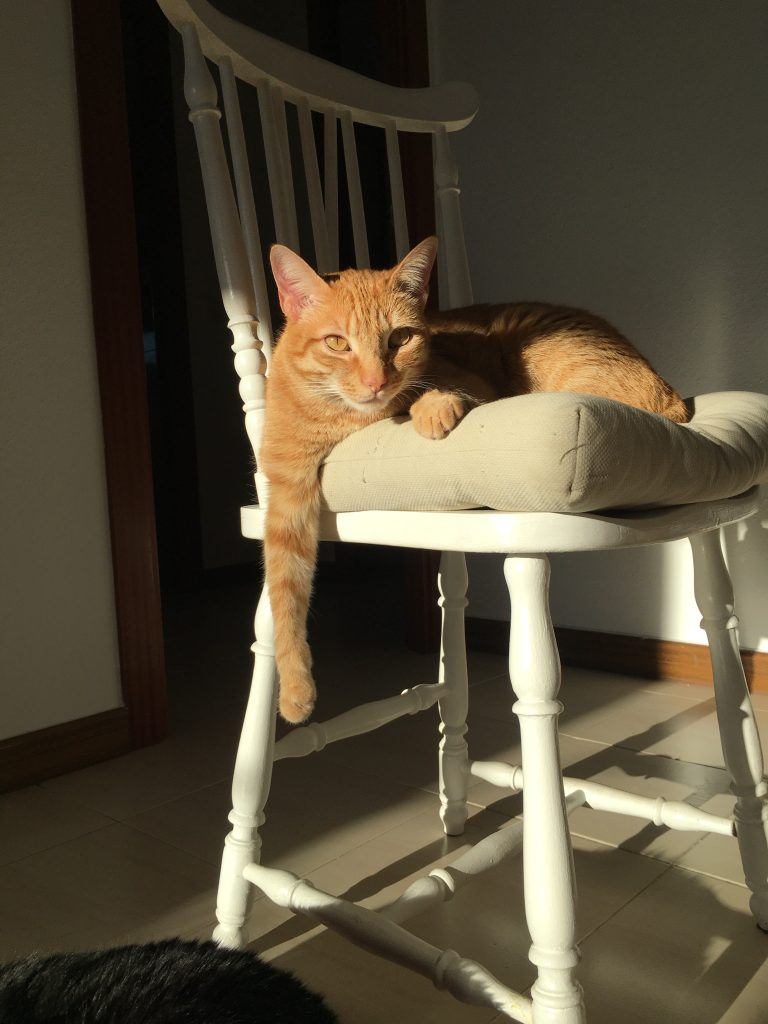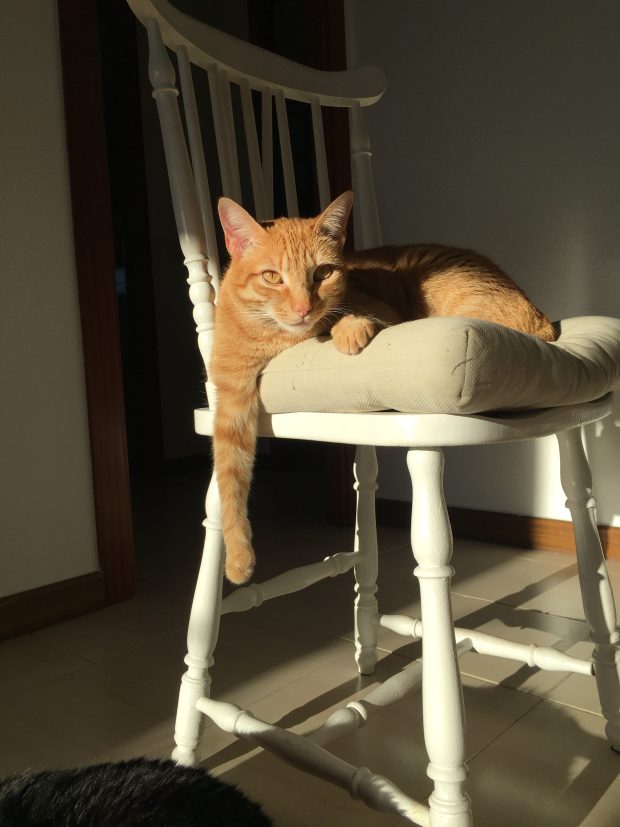 Image Source: Unsplash
Introduced in the 18th century, the Windsor Chair design signifies a harmonious union between practicality and aesthetics. Its spindle back and unembellished legs represent a versatile piece that seamlessly fits into various interior styles. Whether placed within the rustic charm of a farmhouse or amid the sleek lines of a modern minimalist space, this chair finds its place.
It's made of solid wood, and the chair's back and legs are fitted together with round joints or inserted into holes. This differs from other chairs where the back legs and uprights are connected without breaks. The seats are often slightly curved to make them comfortable, resembling a shallow dish or saddle shape.
The Windsor chair's versatility is unmatched – it finds its place at dining tables, reading nooks, and even as decorative accents.
Classical Bed Designs
When it comes to bedroom designs, the following two bring the bedroom beauty best:
Canopy Bed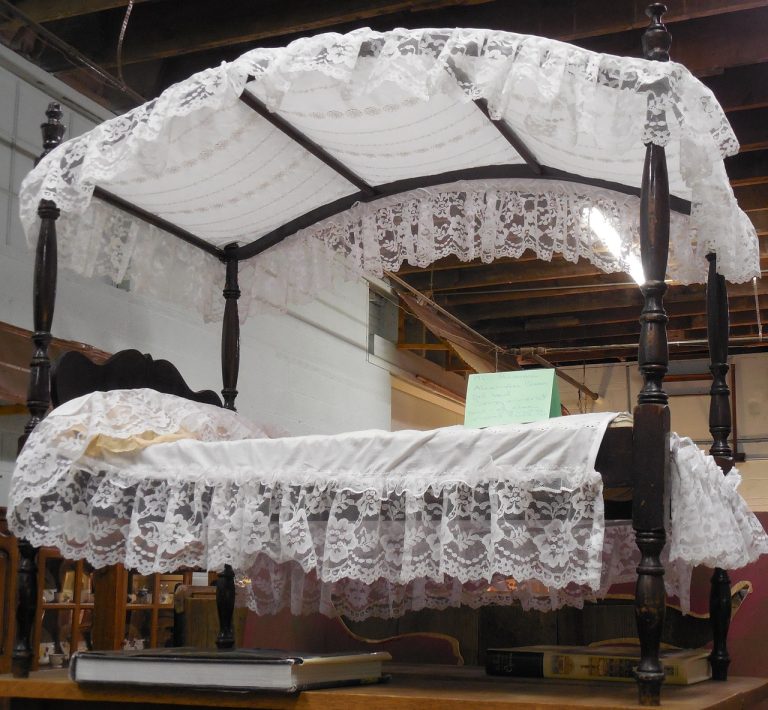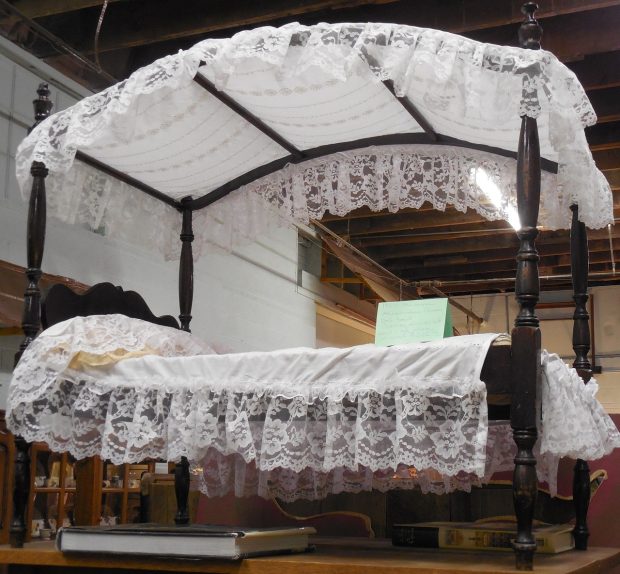 Image Source: Pixabay
Canopy beds, regardless of their style, hold an everlasting charm. They stand out and bring the bedroom mood regardless of their sizes.
Timeless Headboards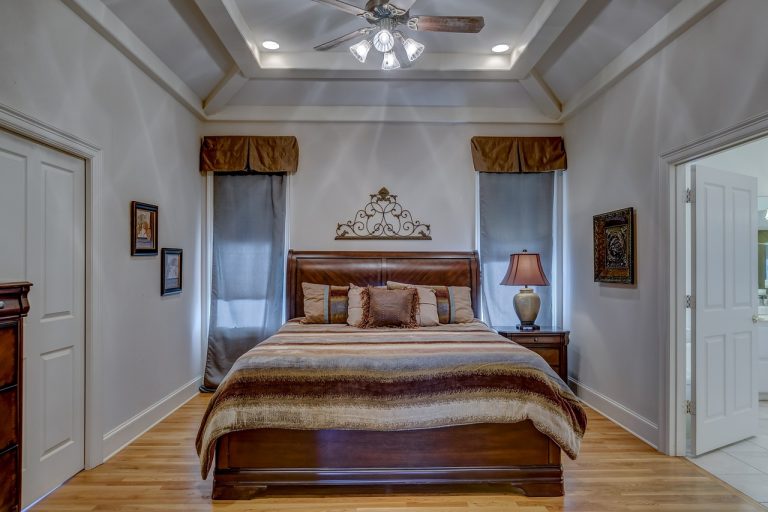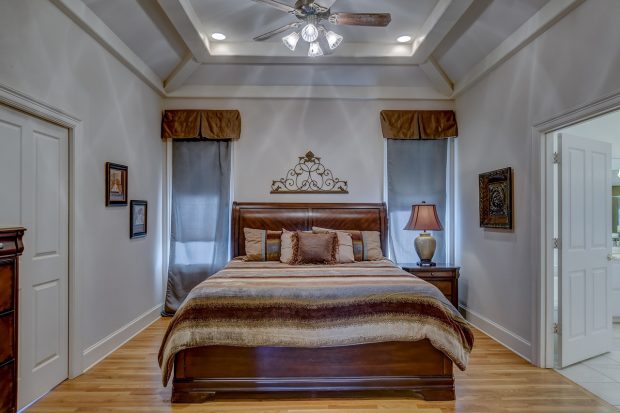 Image Source: Pixabay
Headboards have always been classy since originating from ancient Egypt and later modified in Greece. With added padding and upholstery, Headboards offer modern design comfort, practicality, luxury, and storage solutions.
Final Thought
In the world of interior design, where trends rise and fade, some designs still call for timeless beauty. Since furniture plays a vital role in how our rooms appear, you need furniture that oozes beauty and will do that for a while.
From the Chesterfield Sofas elegance to the Louis XVI Armchair's opulence and the versatile Windsor Chair's charm, these pieces hold sophistication. And without forgetting canopy beds, headboards, and timeless tables, like the Farmhouse Dining Table and American Hardwood living room furniture. These designs remain classy even when mixed with modern designs.