Every basketball player wants the right pair of shoes for their on-court adventures. The question is, does it allow you to do what you do to the best of your capabilities? Picking the perfect pair for your style of play is easier said than done.
For many of us, half of the fun in buying the right basketball shoes is in getting a trendy pair that looks great. But with so many basketball shoes off the rack, what attributes should you be looking for?
Style of Play: Power Player/All-Around Player
Attributes to Look for 
Perfect fit/lockdown
Support
Traction and cushion
When you think of a power player, think of Lebron James. An all-round player can do pretty much everything on the court: slash, facilitate/distribute, fly and score. With his weight (250 lbs) and height (6'8"), it's easy to see why the right basketball shoe is a must-have.
Fit and lockdown top the list of what to look for, followed by shoe support as well as cushion and traction. In simple terms, if you're an all-around player, you need an all-around style shoe. For instance, Lebron Soldier 10 is a perfect fit for all-around players who rely on speed and power. The shoe should practically handle everything on the floor.
Style of Play: Scorer/Slasher/High Flyer
Attributes to Look for
Traction
Fit/lockdown
Support and Cushion
This type of player makes different moves on the floor. Traction and fit/lockdown are the most important aspects to look for. The right basketball shoe will enable you to change direction quickly, start and stop with ease and ensure a good lockdown.
For a slasher, what matters most is lateral and arch support as you cut through opponents. Considering that you're constantly in motion, you need a shoe that keeps your heel in place and your foot onto the footbed.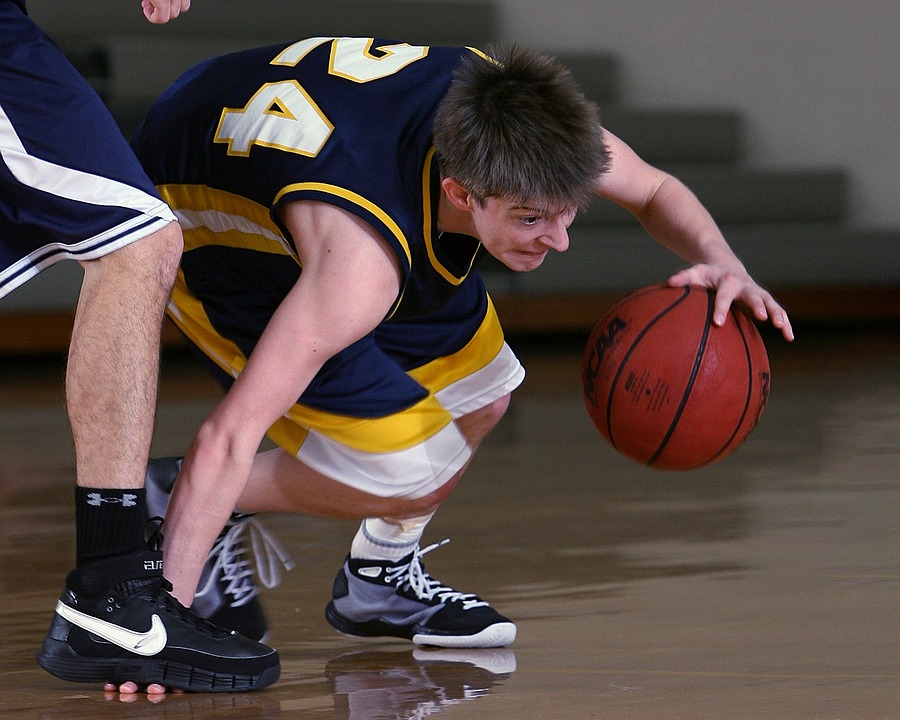 Cushion is a no brainer for high flyers. You don't want shoes that can cause instability when riding high off the ground. One that's a bit lower and responsive ensures an even amount of impact protection. The Under Armour Clutchfit Drive 3 Low for men's with full-length Micro G foam is a great choice.
Style of Play: Distributor/Facilitator 
Attributes to Look for
Fit/Lockdown
Comfort and Traction
Distributors are all over the floor running, and it's not easy. If it looks and feels easy, then you have the right pair of shoes. Running the floor nonstop requires a good fit and lockdown to ensure you focus on the one thing you need to do: distributing the ball.
Comfort and cushion are also key. Distributors and facilitators rarely run in a straight line. Constant runs and picks and rolls mean you need a basketball shoe with great traction.
Style of Play: Post Player
Attributes to Look for
Fit/Lockdown
Support and Cushion
Post players block shots, crash the boards and back down opponents. That's quite a lot to handle. Getting the right shoe with a perfect fit and lockdown is a must-have for a firm foothold. The last thing you want is your basketball shoe coming off during play.
You'll be making powerful and quick moves within a confined space, so support is paramount. Heel, lateral and torsional support are also crucial to ensure you don't overextend your arch which could cause discomfort.
Cushion is also crucial with two options available: Heel and forefoot cushion or heel-only support. The choice really depends on your needs.
What's the Right Basketball Shoe for You?
The Dick's Pro Tips website notes that when it comes to buying the right basketball shoes, it's largely a matter of preference. Your style of play should determine what type of basketball shoes you wear.
Moreover, whatever the style of play is, the shoes must be of advanced technology that can provide lightweight and breathability and allows players to do well on the court. And when it comes to breathability and lightweight, Loom Smart and Vegan Sneakers are the ones that are preferred by most of the athletes. Loom's lightweight running shoes are perfect for athletes as they are more flexible and provide the support & comfort that athletes need during the whole game. Moreover, these shoes are lightweight which means that players don't have to put the extra pressure on their feet to move.