There is nothing more permanent than temporary. This phrase perfectly describes fashion trends. This is what is popular today, becomes forgotten in six months, and in a few years is back in fashion. The upcoming warm season will be no exception. Among men's trends you can find forgotten, but once beloved clothing models. In general, nothing unexpected.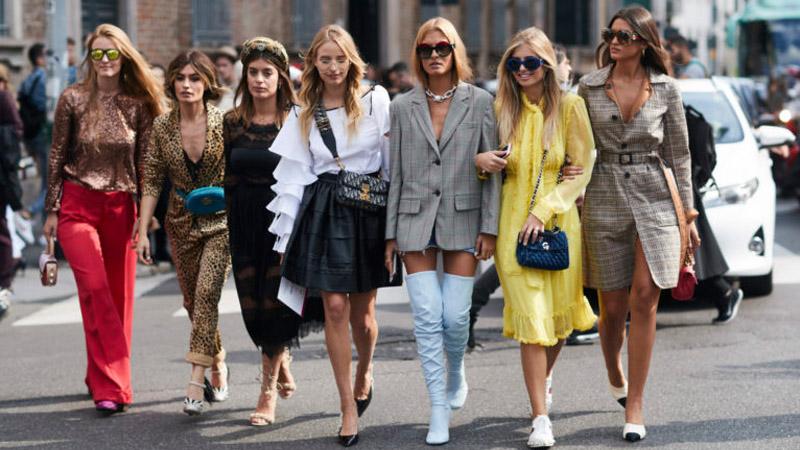 A variety of interesting colors, a combination of practicality, lightness, and liberation are the main trends of the Spring/Summer 2021 season.
For several seasons in a row, functional and versatile clothing has been at the top of trends in the first positions. List it all: military suits, safari jackets with many pockets, comfortable loose trousers, windbreakers, caps and panamas, hats, and light suits for business meetings.
Elements of nautical style have appeared in many men's collections for the upcoming season. Take note to create looks with thin jumpers featuring white and blue stripes, shirts with nautical paraphernalia, paired with white or blue pants.
Dressing sharp or luxurious in the summertime can be troublesome – sometimes you throw on shorts or jeans, combine it with a polo and that's the outfit.
But there is always a possibility to stand out and to create a rich and edgy look. As you know, a gentleman can be recognized by details.
However, the attention to the finer details often gets overlooked by most men. Accessories for men tend to be ignored though they allow anyone to stand out and add a touch of personality to the outfit.
This season, luxury men's accessories are becoming more functional and minimalist, while they are handmade from exquisite materials. Like all other items of the wardrobe, accessories are also in line with global trends. Bags, belts, wallets, glasses combine practical solutions with fashionable designs in accordance with the needs of modern men.
In this article, we are going to cover 5 must-have chic accessories for Spring/Summer 2021.
1. Eyewear
Right glasses can really elevate an outfit. That's why a pair of good, timeless, and minimalist sunglasses or prescription glasses are an accessory that you should invest in. The choice of branded frames is now very huge, but in order to look highly stylish, it is recommended to opt for a truly innovative optical solution. Lightweight, durable and flexible, Lindberg's unique rimless titanium frames are a great opportunity to try something new that can lift up your entire look to the top-level adding a touch of exquisite Scandinavian minimalism.
2. Watches
A watch is a classic element of style and at the same time a very important detail of a man's look. Looking at a man's watch, one can draw conclusions about his status. In 2021, watches should be exclusive and multifunctional. An additional watch face or calendar can be useful assistants.
The shape of the dial does not really matter, and the colors of stylish men's watches are mostly restrained.
3. Bracelets
Many men refuse jewelry, although there are very stylish accessories. Bracelets are one of the trends for the upcoming spring-summer season this year. Relaxed, laid-back, and playful, bracelets are jewelry that every man can wear without feeling out of place. Leather, precious metals, beads, rope – there are a lot of options for bracelets. Each of them will be a bright addition to the summer outfit. Anchor pendant bracelet with rope motifs can be successfully combined with nautical-style clothing which is in trend this season, making the image more catchy and memorable.
4. Panama Hats
The classic Panama hat looks new for SS21. Hats become trans-seasonal and more durable. Models are adapted to changeable weather conditions. These are hats made of waterproof technological materials with wide protective brims that protect the neck from rain or sun. A classic white or cream color is the trendiest choice for this summer, but you can find Panama hats in all shades of brown and even in black. Prints and patchwork designs make the hat designs more interesting. As a result, the basic accessory becomes trendy.
5. Backpacks
Backpacks have been in vogue for several seasons, but in the summer of 2021, the slouch backpack is the trendiest bag option. Functional accessories become as comfortable as possible: voluminous backpacks are made of soft materials. Roomy, slightly puffy models can be made of soft, light-colored leather. Utilitarian aesthetics are refined with special finishes and fittings. Many world brands in their spring-summer collection presented a wide range of men's bags and backpacks. Chic variants are also there.
Accessories are the final touch to your ensemble. The most important task in using them is a subtle elegance and limited quantity. A man oversaturated with accessories looks irritating. Therefore, be sure to strike a balance by using various additional details in your wardrobe.