Whether you're moving out of your parent's house, a college dorm or a residence you shared with roommates, getting your first apartment is exciting. It's your first sense of independence, an opportunity for increased privacy, and provides the freedom for you to express your creativity, style, and personality. Having your first apartment is something you've always dreamed of, and it's finally come to fruition.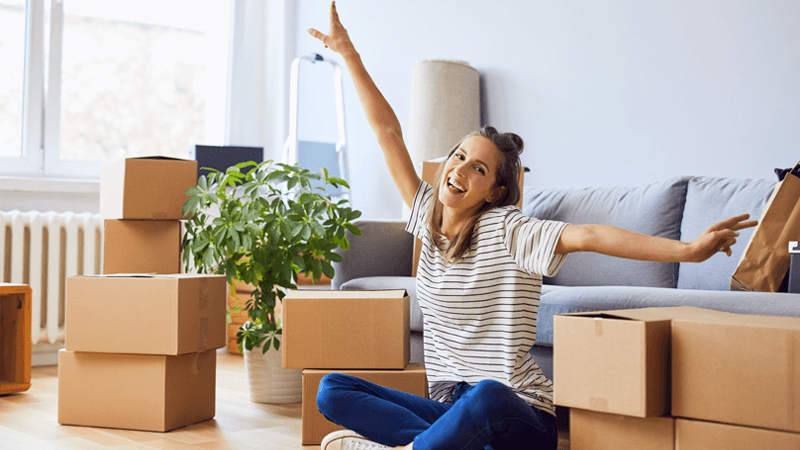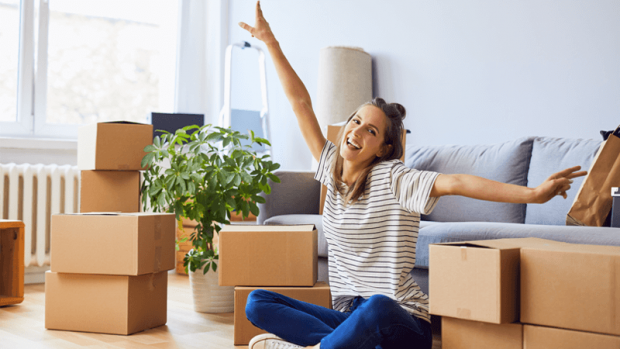 Renting an apartment for the first time came with a lot of work. You had to save up enough money, ensure your financial history was intact, decide where you wanted to live, scout for the best apartments, complete an application, and provide a security deposit and rental payment. Now that you've done all the work, the next step is making the place feel like home.
Furnishing Your Apartment
When you're moving into an apartment for the first time, chances are you don't have a lot to bring with you. You may have a bed, dresser, side table, and lamp for your bedroom, but that's about it. While you don't want to break the bank on furnishings and decor for your first place, the sooner you get it the way you want it, the better you'll feel. Fortunately, there are some budget-friendly ways to accomplish this.
Ask Friends And Family
Your friends and family may have a few items around their homes that they wouldn't mind passing along to furnish your new apartment. Whether you get a few pots and pans from your mom and a chair or a futon from your best friend, every little bit helps your apartment feel more like home. If you're the creative or handy type, you can always change the items they give you to personalize them. For instance, a chair cover can make a used seat look brand new and match your decor.
Check Out Yard Sales
Yard sales are an excellent opportunity for people to purchase apartment furnishings and decor for low prices. You can find everything from couches and chairs to dining room sets and kitchenware to make your place feel cozier. You can often find yard sales signs hanging on high-traffic streets in your neighborhood, in announcement boards at community centers and local businesses, or in the classifieds. If you can't find any local yard sales, there's also the option to check out used items for sale online.
Thrift Shops
Thrift shops receive donations from locals, including furniture, linens, appliances, cookware, and more regularly. If you can't find anything suitable at a local yard sale, check to see if there are any second-hand or thrift shops in your area. They often do thorough inspections of the items they sell to ensure quality and efficiency. This way, you don't make a purchase and end up with something that breaks the next day.
Rent-To-Own
If you're really pressed to furnish your first apartment right away, rent-to-own is another option to consider. These establishments offer deals to people with less-than-stellar credit or limited budgets on things ranging from television sets to beds.
The offers include small weekly, bi-weekly, or monthly payments based on your credit, income, and pay schedule. However, keep in mind that these offers do come with interest, meaning you're going to pay more for furnishings than you would at a traditional store. Also, if you miss a payment, the company will demand that you return the furniture, and the contract will end.
It was a long hard road to find and rent your first apartment, but you made it. Now that you're in your new place, all you want to do is fill it up with items to make it feel like home. If you're strapped for cash, going to a traditional furniture or department store is likely too expensive. Fortunately, there are budget-friendly options like those listed above to help you get your apartment looking fantastic. Take your time as you continue adding pieces to your home; eventually, it will be everything you hoped for and more.