The Knee High Boots are one of several types of boots that are timely to walk you through days, even months, in 2022. These boots are stylish and offer utmost protection while keeping foots warm. While you are on this page to search for a pair, you will get nothing short of the best in the varieties listed below.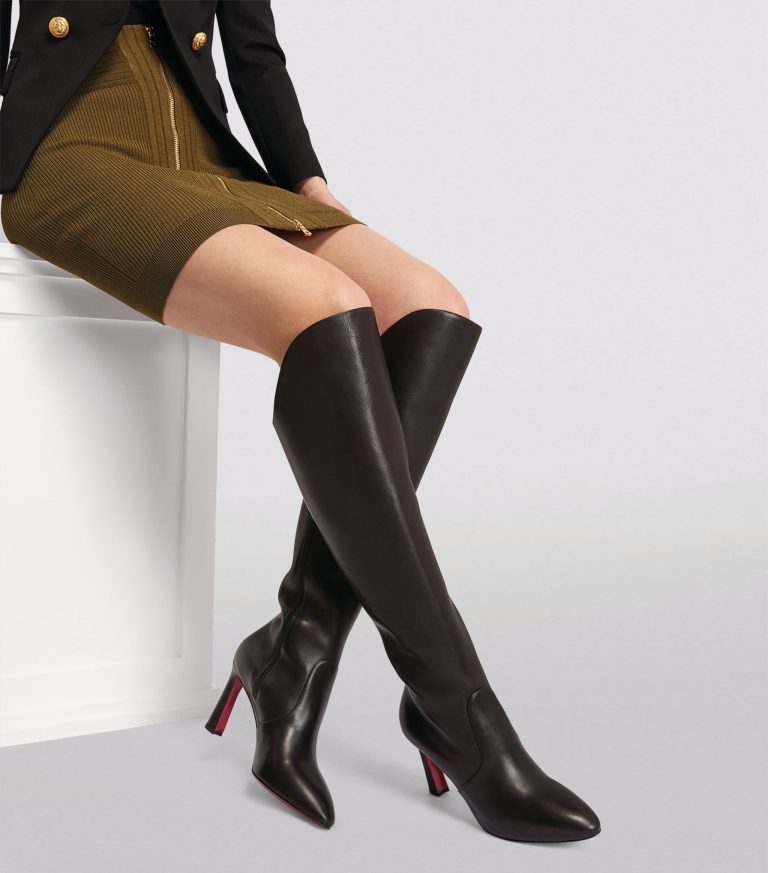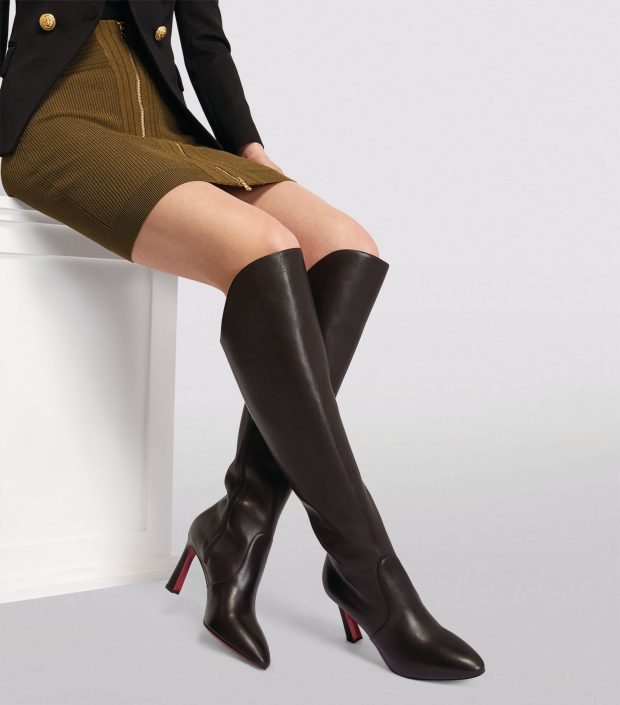 Leather Knee High Boots.
Leather black knee high boots are one of the best options if you prefer footwear above the knee. They are ideal pairs designed with durability and protection.
The boots are versatile and look good with almost any fashion-related material. You can wear them with apparel such as sweaters or long pants in the winter or at any other time of year.
Their colors of black and brown stand out the most. Want a sleek look with minimal effort? Choose blacks. Browns are also ideal for making fashion statements at any time.
The Leather knee-high boots are great for casual workplaces. You can also leverage them for evening dates and events.
You can get a pair of leather black knee high boots from Dream Pairs online store that offers some quality and affordable boots in various styles and designs.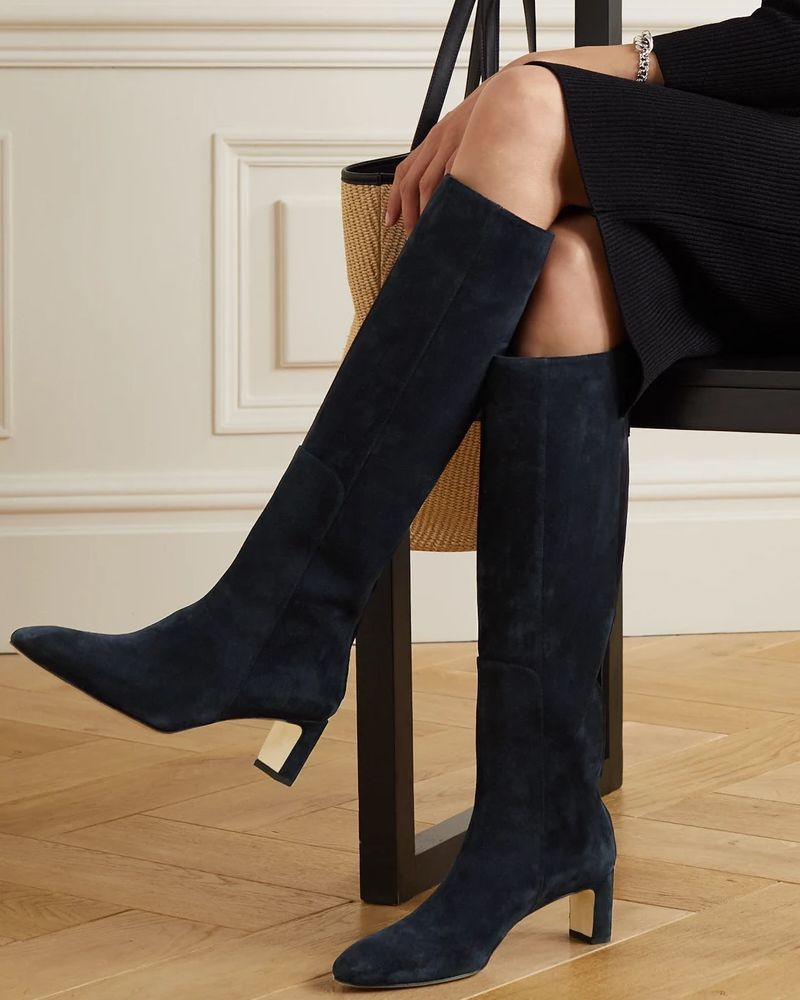 Suede Knee High Boots.
The suedes are another knee-high boots collection made in the best shape for fashionistas. While you may have felt cold in previous regular boots, the reverse is the case in these boots. Suede boots are always ready to provide warmth, especially in the winter.
Besides the weather protection offered, they are versatile for several men's and women's outfits. You can wear them with other wardrobe essentials apart from those reserved for winter.
Black suede is helpful to those new to shoes or who do not know how to style knee-high boots. They add a naturally effortless look when worn with different outfits. You can make the most of their simplicity by wearing them with skirts or other casual ensembles.
Heeled Knee High Boots.
Heeled knee-high boots are cute to behold, like many fancy shoes found in fashion stores today. The boots have a moderate design that raises body heights while being spacious enough for different foot lengths.
Do not worry about getting your legs broken. The heeled knee-high boots avail support for different feet lengths and heights. Their various pairs are also ideal for whatever purposes or trips you may have in mind.
You can easily fit in the heeled knee-high boots while maintaining your preferred trendy flair. They go well with skinny jeans and tailored trousers for both men and women.
Flat Knee High Boots.
We all have different leg arches, so our boot preferences vary. Herein, a balanced option is to opt for stylish boots that prioritize comfort.
Flat knee-high boots are one of the best alternatives if you are opposed to heels. These boots have been around for a while and are very much in style in 2022.
Their design is comfortable while also allowing you to show off styles in different shapes. Even better, you will get the most out of them whichever way styled, as long as it is casual.
Wear the boots with jeans for a simple yet relaxed look. You can elevate the casual appearance from the status quo with neutral-colored t-shirts and jackets. Their blacks are also adaptable to various ensembles.
Knee High Corset Boots.
If you have come across the tiny-hole women's dress, you must probably be familiar with the name corset boots. These boots are super cute and attract numerous compliments when worn. Their design is at its best and does not compromise comfort for style.
You can stand out in the eye-catching boots with built-in decorated laces, giving you extraordinary vibes. They are a good fit for a casual outdoor event that requires you to walk consecutively.
The corset boots are also in various quality colors that look good with just anything. You can pair it with skinny jeans or skirts to open up an aesthetic style. If you are concerned about sleekness, their leather and suede uppers will uphold your appearance.
Motorcycle Knee-High Boots.
If you feel sporty and want to go for a ride, the knee-high motorcycle boots are not far-fetched to live up to expectations. As their name suggests, motorcycle boots come in handy for road trips or when going for walks. They provide maximum support and are protective against leg injuries.
The boot's features are as important as other fashion essentials as they are comfortable for walking whenever you step out on the street. Besides, they are adaptable to work environments and are all-time wear for outdoor events.
You can wear the boots with jeans for a sleek look and exude elegance with pieces of t-shirts. Wear leather pants to make a fashionable statement. Even better, you can use them over time as their leather design are reusable and easy to clean.
Stiletto Knee High Boots
Stiletto knee-high boots are trendy heeled boots made for various modern apparel. These boots are in vogue and stylish, making them one of the best must-have boots in 2022.
Stilettos heels are of different sizes, providing you with multiple options. When worn, they give an edgy vibe, and you can be sure to have the best time in them. Their stretchy qualities also allow for a perfect fit on legs with muscled calves.
You can style the stiletto knee-high boots with pleated pants or skinny trousers. Finish the look with modern tops that aren't too baggy.
Knee High Winter Boots.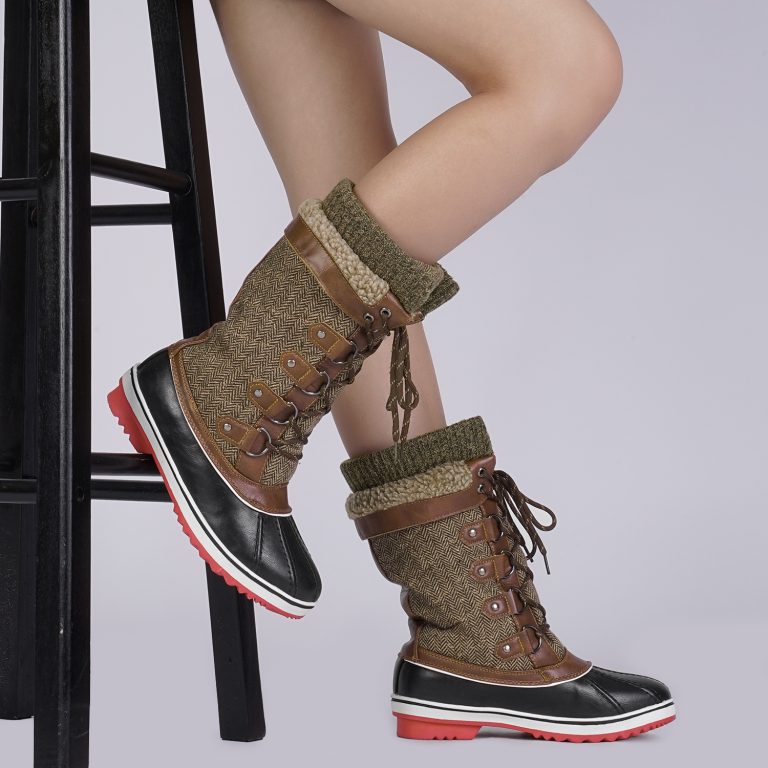 Just as you enjoyed your favorite summer boots, there is more to having a pair of snow boots for winter. Amongst your possible listed choices, the knee-high winter boots are exceptional boots for streamlined looks and styling.
These boots are chic and are a perfect complement for varieties of outfits present in your wardrobe. You can make different fashion statements in versatile boots and effortlessly flaunt them.
Wear your favorite winter wear with these boots. They are adjustable for all-day comfort. Whether with shorts or longs, you won't get it wrong in knee-high winter boots.
Waterproof  Knee High Boots
For every annual season, there are rainy periods when you would require nothing less than boots that will keep you warm. Waterproof knee-high boots are excellent boots to provide the needed balance for your feet.
The boots come in a rubber sole that provides extra grip for your feet on slippery terrains. And you can be guaranteed to get insulation from these shoes on rainy days.
You can leverage them for various activities during the day and outings. Their suede design makes them suitable for outfits and takes them for adventures. With these boots, you'll have the best experiences over time.
Knee-High Riding Boots.
You will need a multi-purpose boot sooner or later, and this is where the riding boots come in handy. These boots are typical knee-high boots ideal for those who love to walk and hike.
Their rubber sole is thick and durable to protect your feet from blisters or injury. Own a pair in your racks, and you will conveniently walk miles. They are, however, suitable for other outings.
You can wear your favorite casual outfits with these boots, and you'll get the most out of them. A combination of form and function, knee-high riding boots are also ideal for jeans.
For casual outings during mid-weeks or a walk through the neighborhood, you can pair them with your favorite t-shirts. It is cute and makes you look dapper.