Moving is often a huge undertaking; however, choosing a reputable moving company can make the experience much smoother and less stressful. These moving companies offer benefits such as professional and experienced staff, safe and secure storage facilities, reliable transportation of your possessions, and customer service that goes above and beyond to ensure your satisfaction. Selecting a reputable moving company can help remove the stress, allowing you to focus on transitioning into your new home.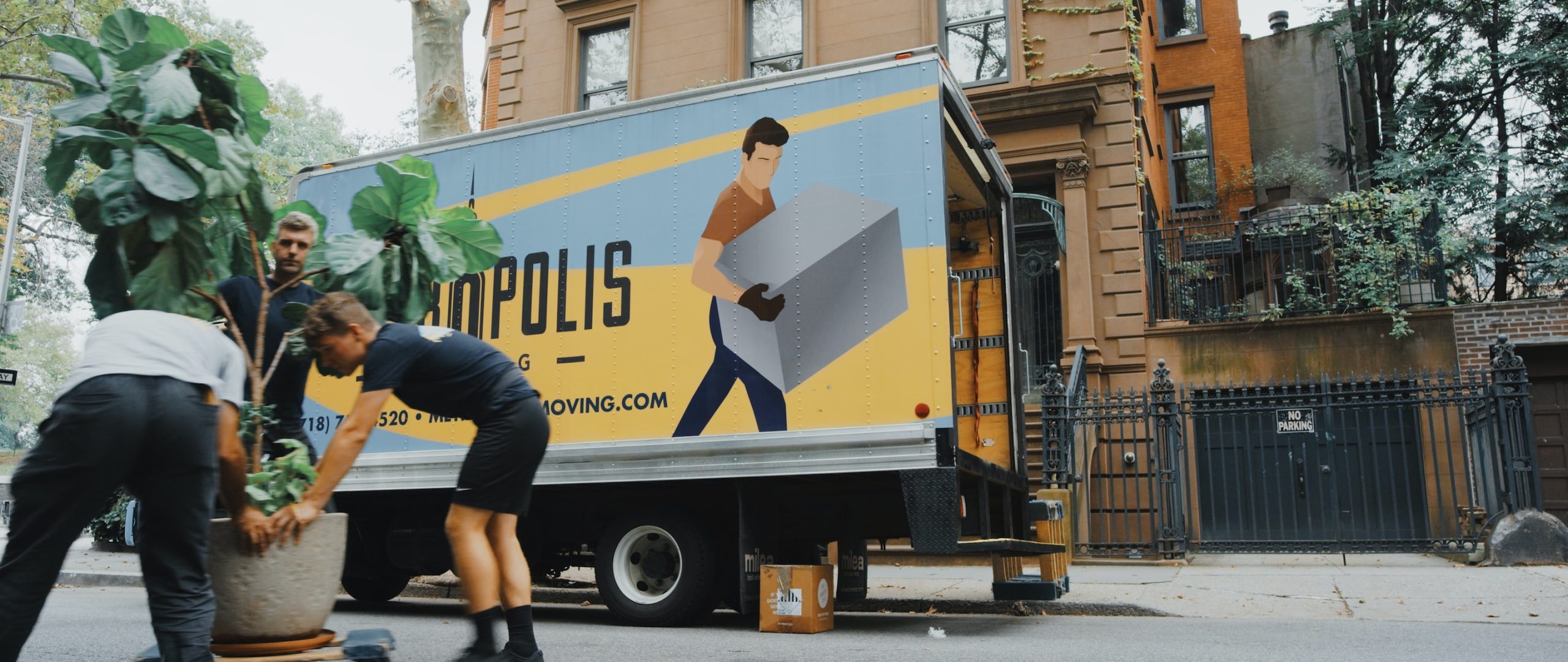 Peace of Mind
Moving into a new house has many uncertainties, and a reliable company can provide peace of mind. You will be assured that your possessions are safe and secure while being transported to your new residence. Professional staff will ensure that everything is properly packed and loaded onto the truck to prevent any damage during transport.
Additionally, you can trust that your belongings will arrive on time and in the same condition as when they left. Professional movers are experienced and know how to securely transport items of all kinds, including valuable antiques or fragile items.
Some companies even offer tracking services that allow you to keep an eye on the status of your shipment as it travels. This can give you added peace throughout the moving process. Companies with insurance will offer coverage for any items that may get damaged or lost during the move. You can purchase insurance to keep your belongings safe for even greater protection.
Professional Services
When it comes to moving either a long distance or locally, some tasks should be handled by professional movers. Experienced moving companies have the experience and expertise to pack, load, and transport items safely and securely. Their staff will be courteous and experienced, working quickly and efficiently to complete your move on time.
Reputable companies can also provide additional services such as disassembling furniture, packing fragile items, or providing storage solutions. Their staff is happy to answer any questions about the process and will ensure that your possessions are handled with care.
In an emergency, reputable moving companies are available 24/7 to assist. They offer flexible options to fit your needs, from late pickups to weekend services. You can be at ease knowing that you are covered no matter what situation arises. A company such as Chief Moving Company San Diego Movers has a team of experienced professionals to help you with any move. The team is fully licensed and insured, so you can be sure that all your belongings are safe and secure.
Savings
It may seem counterintuitive, but hiring a reputable company can save you money in the long run. Professional movers know how to pack and load items efficiently, so they can get the job done quickly, saving you time and energy. Reputable companies also have access to reliable and cost-effective transportation options. They can provide discounts on large shipments, helping keep your move's costs as low as possible.
A reputable company will also provide you with an accurate estimate of the cost of your move so that there are no surprise fees at the end. You can have confidence knowing exactly what you'll be paying for with no hidden costs or fees. The time and money saved on transportation costs, packing materials, and labor will more than pay for itself. You can shift your focus to more important matters with the assurance that your move will be managed by a professional.
Safety and Security
When it comes to moving, safety and security should always be a top priority. Reputable moving companies understand the importance of safely transporting items and take steps to ensure that your belongings remain secure during transit. They utilize quality packing materials such as bubble wrap or foam padding to protect delicate items and load everything onto their trucks in an organized manner.
The staff at reputable moving companies are also trained to handle items with care and attention, taking the necessary precautionary measures when lifting heavy furniture or boxes. They are also knowledgeable about the road conditions in the area so that your belongings always arrive safely.
The likelihood of injuries or accidents is significantly reduced when working with a reputable moving company. They will have the necessary safety equipment, practiced procedures, and trained personnel to complete your move without incident. Working with a professional ensures that your items are in good hands throughout the process.
Reliability
The success of your move depends on the reliability of the company you hire. Reputable companies are committed to providing excellent service and will go above and beyond to ensure that all your wants and needs are met.
Their staff is responsive and helpful, willing to answer any questions or address any concerns you may have quickly and efficiently. They also understand the importance of sticking to a timeline and will do everything possible to ensure all deadlines are met.
Professional movers are dedicated to providing top-notch customer service, so you can expect them to remain in contact throughout the entire process. From start to finish, they will be there every step, helping you make your move as stress-free and seamless as possible.
Accountability
Picture a situation where an unscrupulous mover seizes your belongings. With any form of accountability, getting your items back and seeking restitution for the damages caused would be easier. Reputable moving companies are held to a higher accountability standard, meaning they take responsibility for their actions throughout the process. This includes any damages or delays during the move and any miscommunications between the parties involved.
They will also provide you with a detailed invoice of all services rendered, making tracking your expenses easier and keeping tabs on any costs that need to be reimbursed. In addition, many of these companies are insured and licensed in their state, meaning their customers are entitled to certain protections. By hiring a moving company, you can rest assured knowing that your move is in good hands and that the company will be held accountable for any mishaps that may occur.
Picking a reputable company can make the relocation process much smoother and less stressful, as experienced professionals can handle your belongings expertly and safely. Additionally, you'll know that your belongings are in safe hands and that your move will be made efficiently and on time. All this makes picking a reputable cross-country mover an essential part of any relocation experience.