It's now quicker than ever to create your own customized and highly comprehensive bathroom plans to aid in your makeover, thanks to innovative bathroom design tools. But what are bathroom planners exactly, what are their advantages, as well as which ones you must go for? To assist you, we've looked into a few of the favorite online bathroom design tools.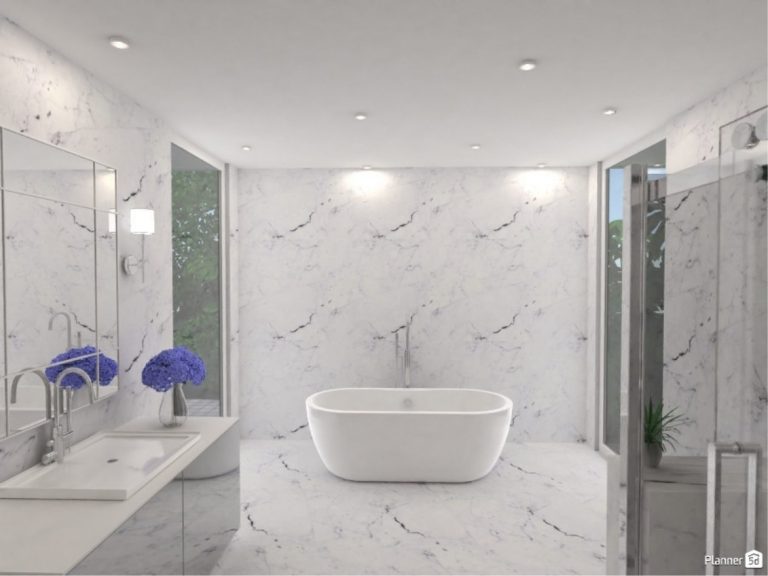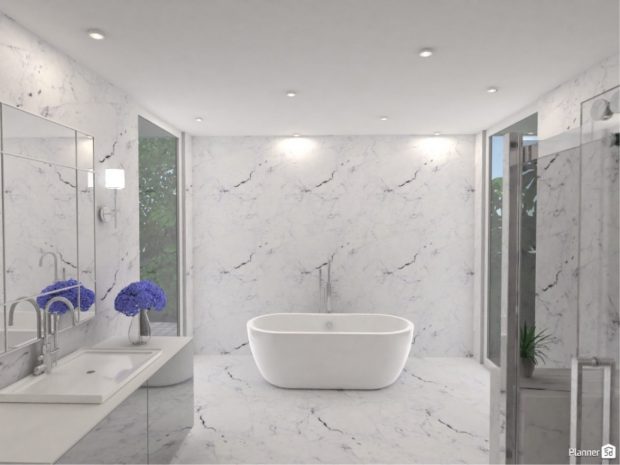 What are some benefits of bathroom design tools?
1. Innovation
We suggest utilizing bathroom modeling software to be as creative as possible, putting ideas to the test that you've always wanted but never dared to try. Many bathroom planners are accessible for free, while some charge a small monthly cost. They're a great opportunity to experiment without breaking the bank.
2. Presentation
Bathroom design software and online washroom designers allow you to visualize ideas in advance, frequently in vivid detail utilizing representations of the things you'll be installing. Using a bathroom designer will give a better feel of the capacity of your space before upgrading and allow you to try out many alternatives, from walls and floors and walls to fixtures and fittings. It's critical to know exactly how you want your bathroom to appear and feel before you decide to renovate it.
3. Expenses
Using a bathroom planner to accurately calculate what you need based on your bathroom's particular size might also help you stay on budget. The majority of us underestimate the size of the fixtures we will require. So, when it comes to the more expensive goods, such as bathtubs and vanity units, proper planning can save you a lot of money.
What are the top 5 bathroom design tools?
Here are five top bathroom design tools which are best in the market. Please follow this list to know about different tools-
Planner 5D
Planner 5D program is a favorite application in bathroom designs because of its many styles and changeable surfaces. To avoid having to retake the entire procedure, users should double-check the layout before starting to customize. However, the application assists beginners from the beginning, providing an overview of their design.
The features include: The styles are well defined in the application, and developers can choose from contemporary, double sink, or minimalist designs. The bathtubs, sinks, and walls are among the features that can be edited on customizable surfaces, which contain red buttons. When the design has been completed, the software gives customers two options: a description of the complete system or advice on where to acquire the products utilized.
Formica Bathroom Visualizer
It is a free program that comes you everything you need to create a comprehensive design. This program can be used by those who want to see how their restrooms might look. The application enables for changes after you've chosen a layout and made any necessary changes. As a result, it is well-liked by newbies who may alter their opinions during the design process.
The main points are that the application already has designs prepared and that the user can select from the photos. If consumers don't have a specific format insight and are browsing for ideas, it makes the process easier. On the other contrary, if you also have a design in mind, you can use the application to submit your own image.
The Caesarstone Visualizer
Users can utilize the Caesarstone Visualizer tool to bring their plans to life, whether they're for toilets, cabinets, or industrial settings. Designers can create their own layouts using a variety of features and vibrant colors. Furthermore, the program allows users to store and share their creations in order to make changes or adjustments.
The key aspects include the fact that the program is suitable for redesigning large bathrooms. In the sense that all one has to do is select the sections they want to design, the editing procedure is quite simple. Shower bases, vanity tops, bathtubs, and shelving are all aspects of the bathroom that can be changed or updated. Users can choose a color for a specific area once they've chosen one. Caesarstone Visualizer not only has a lot of cool features, but it's also free and doesn't require users to register an account. As a result, beginners gravitate to the application and may immediately begin designing.
HomeByMe
While HomeByMe is known for assisting consumers in designing their complete household, it is extremely impressive when it comes to designing a bathroom. To arrive at an exotic design, there are different alternatives for alterations and ranges to include various necessary furniture.
The main point is that HomeByMe features a fantastic 3D design visualization, which makes it ideal for designers who want to acquire a clear picture of their projects. The program is perfect because it is both free and simple to use. When it comes to customizations, the application offers a variety of options, including the ability to add a large amount of furniture. Finally, HomeByMe allows you to turn a floor plan into a complete project quickly. It aids in proper visualization prior to completing the bathroom construction operation.
RoomToDo
The tool distinguishes itself by allowing customers to view their designs quickly and efficiently. RoomToDo promotes itself to be convenient and straightforward, which is why newbies enjoy it. However, even though the DIY architect has no specific training, there are some characteristics which can turn the bathroom layout look professional.
The beneficial part is anyone who uses this program will appreciate the 3D representation of bathrooms.
It can be difficult to design a bathroom, particularly since it is such an important aspect of any home. However, we've put together a list of a few of the greatest bathroom design tools for the job. These applications make designing a breeze. Ultimately, the level of intricacy desired in bathroom designs comes down to personal preference. Some people want a simple plan, while others want something customized down to the tile color. In any case, these tools are capable of accommodating both. Please do not hesitate to contact the experts once you've started customizing your bathrooms for a better experience.