A mother is the role model of everyone's life. She makes us able to find the difference between wrong and right things. People also love their mothers for giving them a happy and healthy environment to live in this world. It becomes every individual's duty to acknowledge their mother's devotions. Mother's day can be the best time to show your affection and love to your mom at home. You can make this day more special by surprising with some elegant gifts and presents. You can give some joyous and happy moments to mark her most awaited event at home. Show some energy and enthusiasm to make her day memorable. You have a great time to pay tribute to the particular attributes of your mom.
Here are some beautiful gifts to enchant your mom on this mother's day.
Gift Personalized Bracelet:
Your mom never demands anything from you in life. But you must gift her something special for unconditional affection. You can purchase a beautiful bracelet for her made of brass or silver. The best option is to find some unique patterns at online gifts stores. Try to opt for her favorite one to give some pleasuring moments of the day. A bracelet can be a token of love on her wrist. Engrave the bracelet with her name initials to mark another memorable day of her life.
Customized Pillow for Her:
When it comes to selecting the ideal gift for mom, you should pick customized cushions on this special occasion. You can also express your heart touching messages with such a lovely pillow.
Choose a beautiful photo of your mom to imprint on the cushion. You can even select a perfect size or shape which can be suitable for her bedroom. A personalized cushion can be the best mother's day gifts for your loving mom. Send your message you want to convey to your mother through this pillow. It will also give her a personal touch of your existence in her life.
Designer Clutch or Bag:
If you know precisely what are your mom's likes and dislikes, then you can quickly get some unique items for her. You can purchase a crafted handbag for your mom in which she can bring her essential items. Select a leather made bag to make her shopping more interesting. It should be multi-pocket in which she can keep her mobile, shades, and many more. You can also buy a photo printed clutch with a personal message on the front. She will love to carry such a branded bag for the mall.
Cake Delight for Mom:
A tasty cake is always perfect for celebrating any occasion of your loved ones. You can also give some surprising moments by dedicating a delicious mother's day cake to your mom. It can be the best delight which she deserves on her memorable occasion. Decorate the cake in a beautiful shape or pattern to create some unforgettable memories of the day. It will be entirely unexpected for your mom to bring a smile on her face. She will happily cut the cake and mark another day of celebration.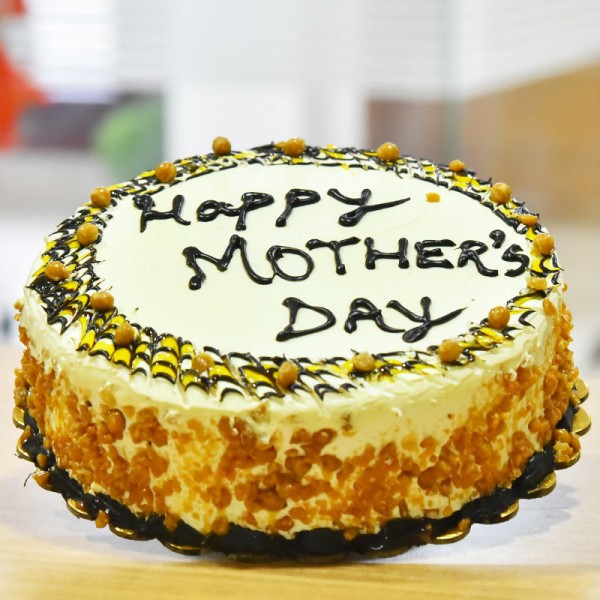 Jewellery Box for Mom:
Women like to collect their favorite jewellery and keep them safe in their homes. You can buy crafted box of jewellery to give your mom beautiful moments of the day. It can be the best option for her to store her precious ornaments organized. A box provides different compartments for her earrings, bangles, chains, and bracelets, etc. Your mom will feel proud of you for giving such a thoughtful gift on this mother's day. It will be the best item which she can preserve for a long time.
With these astounding gift ideas, you will be enabled to create some fantastic memories on this mother's day.