Little boys like to experiment on things that make them happy. So, why shouldn't you give them boys haircuts that complement their personality? There are a variety of fun and cute haircuts for boys that are also ideal for school. So, they can rock them both at home and school.
From fades, silky hair, hard parts and clear line designs, this collection of the most popular and trendiest boys haircuts will inspire you when choosing the best hairstyle for your boy. Take a peek here.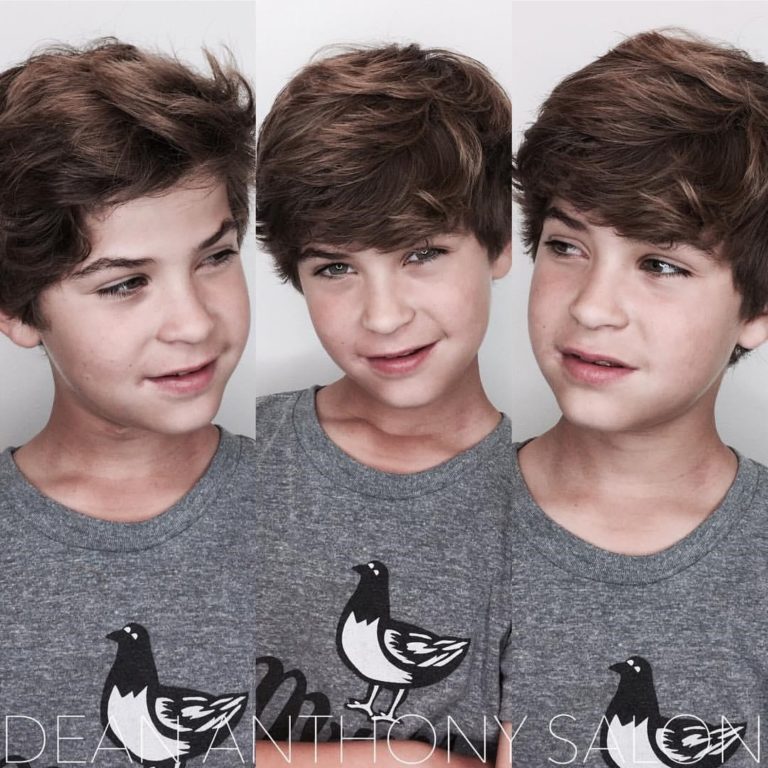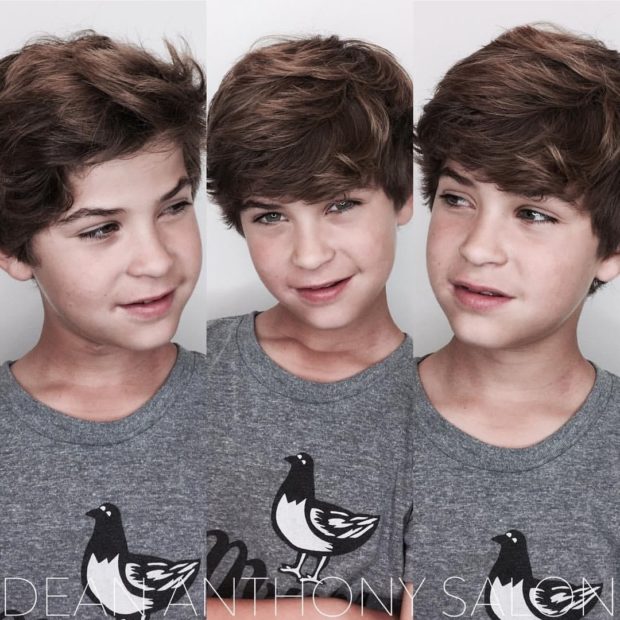 1.Ready for School Boy Cut.
This is an edgy and sass haircut for a boy who needs to appear neat and sharp throughout the day. It is easy to style. Just some light gel on your hair and you are all set to rock the cut. Short haircuts like these are suitable for school time since they are effortless to style and can hold throughout all the long day play time. Most parents opt for short hairstyles for their boys rather than long hairstyles for school since they are low maintenance.
2.Long, Side Swept Haircut.
A stylish look for young boys to try is this layered cut with side-swept. To achieve this look for your boy, use a little amount of wax or gel to style it away from his face for a stunning neat look. Long boys haircuts can be modern but challenging to style regularly. This haircut is not too long and needs some gel styling that can be applied very quickly.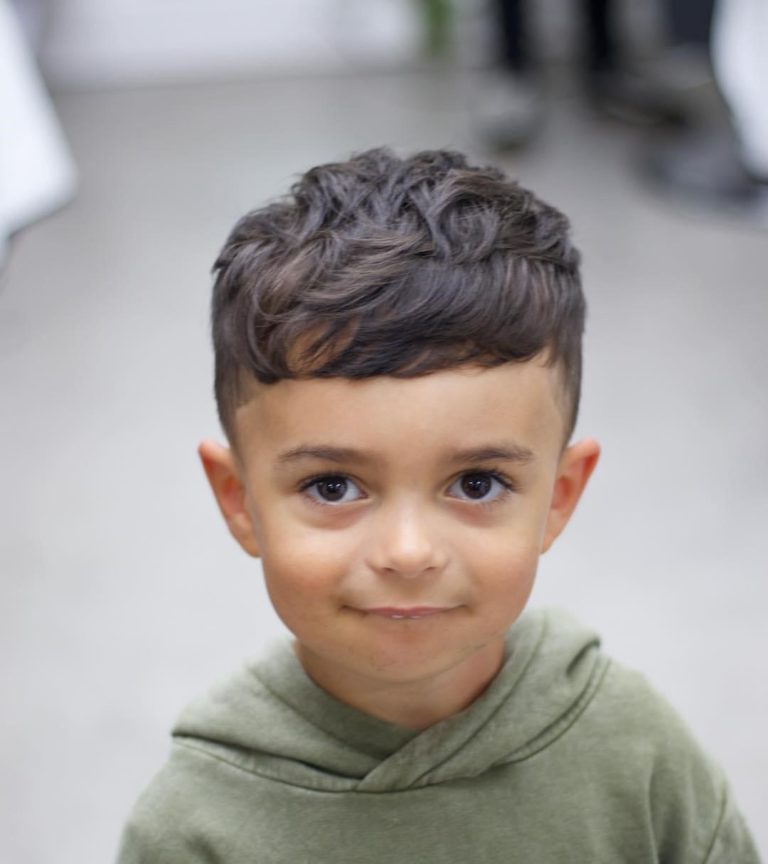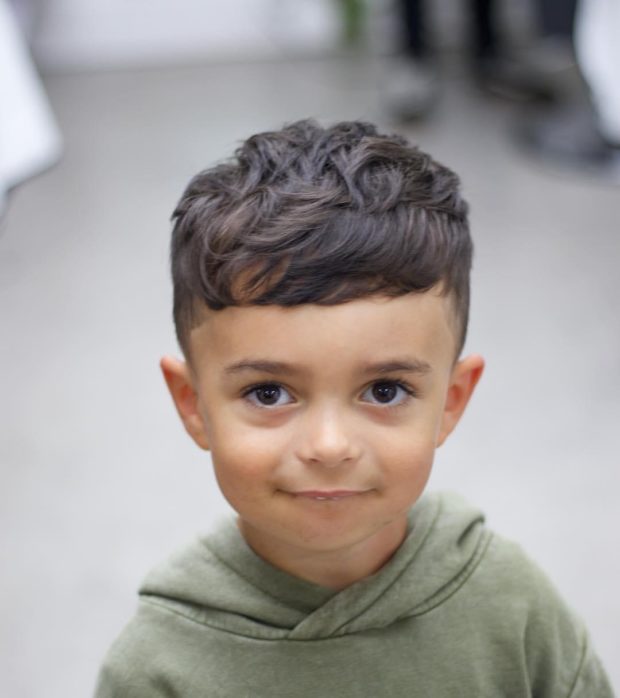 3.Chic Curly High Top.
This is curly hair with high top boys haircuts. Though this is not a style to hold for so long, it is cute and meant for special events. Cute meets classic, utterly worth it. The well-styled curls add an extra touch that is much needed for this haircut.
4.Perfectly Patterned Waves.
Boys need cool haircuts for school, and our layered haircut is very modern and fashion forward. This haircut is defined by two aspects; the separation and texture. The natural texture makes the cut unique.
Besides, there is enough length left on the crown which is something that makes this cut impressive. It is left elongated to keep the natural form of the style. It is perfect look to style for your boy if he has a round-shaped head.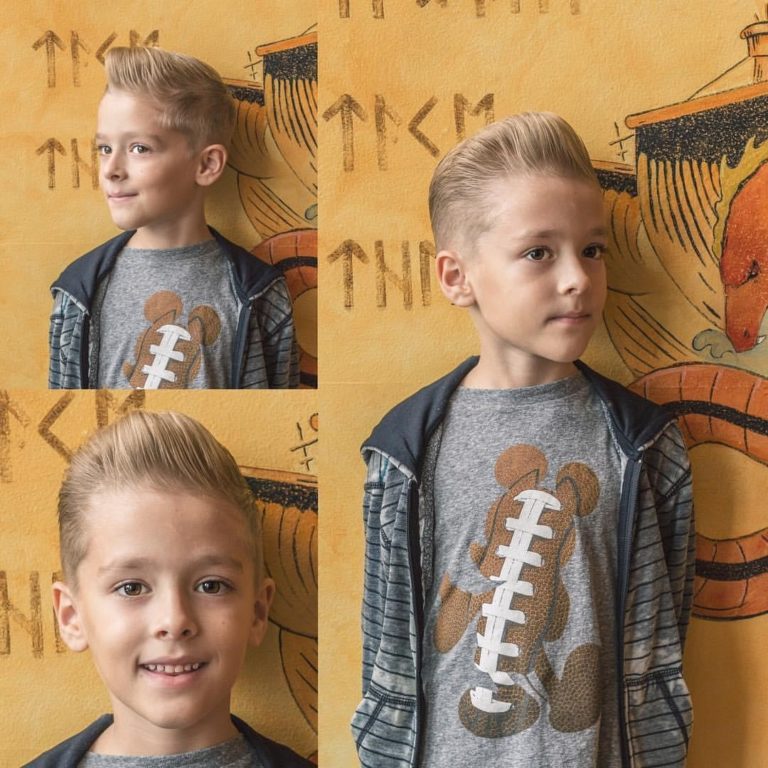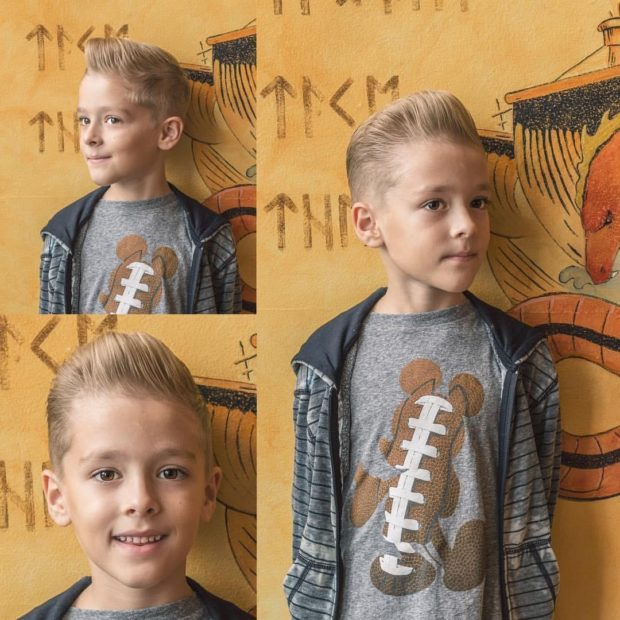 5.Fashionable Surgical Line Buzz.
The most beautiful thing about being a kid is the amount of freedom you have. So, don't hesitate to choose the vibrant and daring haircuts for your boy. Besides, this exposes him to the world of fashion which could work wonders for him in the later years.
Again, this haircut allows you to choose between surgical lines or without. The buzz cut styled on the side and at the back, match the elongated hair on top.
6.Classic Pompadour.
The pompadour has been there in the men's hairstyling niche for a long time. Notable celebrities such as Elvis Presley and James Dean have worn a pompadour. The classic look incorporates a clipped combover and a sharp taper to the neckline.
The best thing about this hairstyle is the level of versatility it offers you. You can style it in different ways such as slicked back hair or allow the manes to follow their natural flow. If you should rock this look, look for a barber, who is experienced in clippers and styling boys haircuts.
7.Slicked Back Middle Part.
This boy haircut is ideal for round faces as the slick design gives an impression of the slimmer and elongated face. Further, the look is complemented with a side part to balance the effect of centre styling.
8.Trendy Long Crop.
This is a modern take on crop style for boys. The style incorporates a textured top styled at the top of classic fringe which is allowed to drop. It is the best style to choose for your little boy if you need a low maintenance look which doesn't need a lot of time to style in the morning. Simply an "a wake-up-and-go look."