Choosing the perfect engagement ring for your loved one can be a challenging and emotional task. It's something you want to get right, so it's no wonder why many feel overwhelmed by all the factors that come into play when selecting an engagement ring. You have to decide how much you're willing to spend, what kind of metal or stone is best suited for them, which style they like most, and the list goes on.
With a bit of research, you can find an engagement ring that captures the essence of your relationship perfectly. Keep reading to learn more about the different aspects to consider before you make your final choice!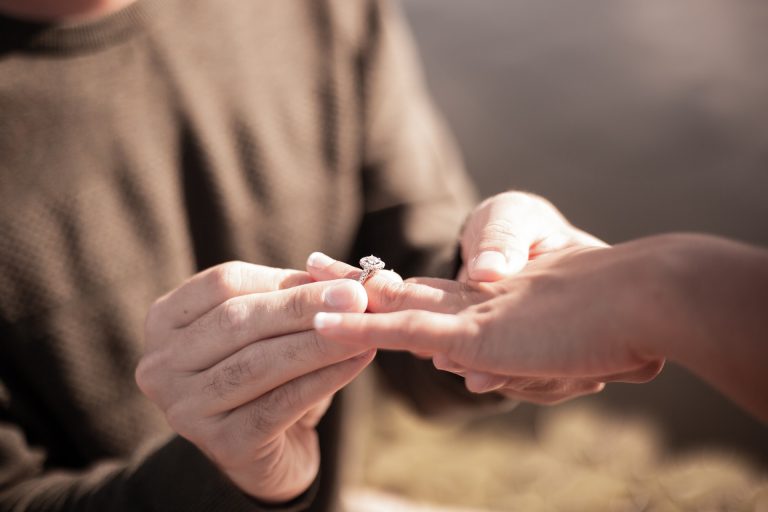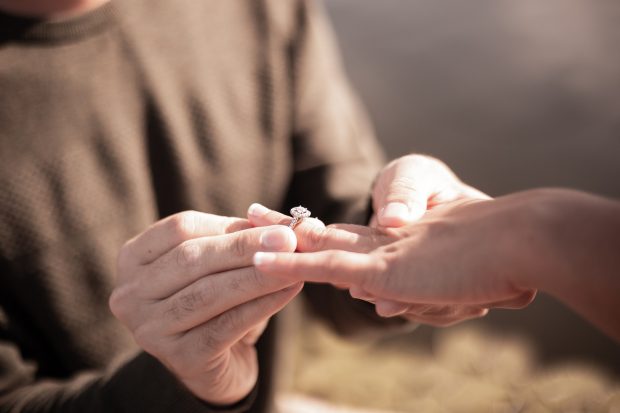 Choose the right stone
When symbolizing the bond between you and your partner, why settle for something ordinary? Gemstones like rubies and sapphires offer a unique alternative to the traditional diamond, reflecting the distinct connection that you share. For a truly unconventional choice, consider a moss agate engagement ring set — its intricate moss-like patterns make for a striking visual while representing growth, balance, and stability. These are all key elements of a successful partnership.
Consider the style of ring your partner prefers
Of course, you have to consider their style before making the big step. The best way to get an idea of what they might like is to take a closer look at their jewelry collection. Do they prefer simple, understated pieces or do they like to make a statement with bold and colorful accessories? Pay attention to the types of metals and gemstones they wear, as well as any recurring themes or motifs.
Take the time to reflect on their style preferences, and you can get a better idea of what type of ring would be the best fit for them. Once you have an understanding of your partner's unique aesthetic, you can look for engagement rings that match their signature look.
Determine the budget for your ring
The amount you're willing to spend on an engagement ring will depend on your financial situation. However, it's important to keep in mind that the value of a piece is relative — sometimes an item's sentimental worth can be more valuable than its market price tag. It's up to you how much you'd like to invest in the special piece that symbolizes the start of your life together, so don't forget to factor in all these considerations when setting a budget.
Once you have an idea of how much you'd like to spend, browse jewelry retailers online and compare prices — most places offer very competitive rates for comparable items. Keep an eye out for any specials or discounted offers that might help you save a few dollars. With the right amount of research, you can find an exquisite engagement ring without breaking the bank!
Think about the metal type for the band
The metal type you choose for the band of the engagement ring will depend on your partner's individual preferences. If they have an allergy to certain metals, be sure to consider that too. The most popular choices are gold, silver, and platinum, but it's also possible to find rings made from less common materials such as cobalt or shakudo.
Platinum has become an increasingly popular choice in recent years due to its durability and hypoallergenic properties, but it can also come with a higher price tag. Gold, on the other hand, offers a range of hues and karats to fit your personal preference and budget, but may not be as durable as platinum. And of course, there's always the classic choice of silver, which is a great option for those on a tighter budget. Ultimately, the decision comes down to what is most important to you — whether it be the durability, color, or cost — and what will best fit your lifestyle.
Get educated on diamond shapes and cuts
The diamond is the centerpiece of the engagement ring, so it's important to give special attention to its shape and cut. A diamond's shape determines its overall look, while a diamond's cut affects its sparkle and brilliance. The most popular shapes are round, princess, emerald, cushion, and oval cuts; each offering their unique aesthetic.
In terms of a diamond cut, opt for something that emphasizes its reflective qualities and maximizes the stone's sparkle. Common cuts include brilliant, step-cut, rose-cut, and mixed cuts.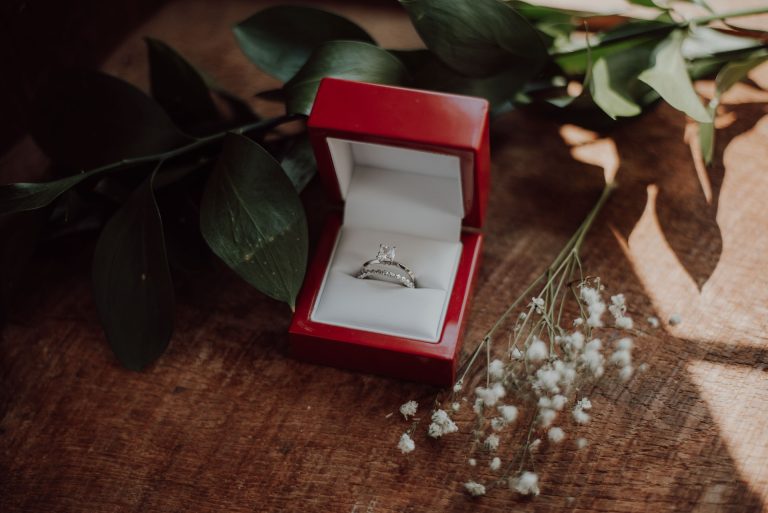 Choosing the perfect engagement ring for your loved one is a very personal journey that requires research, patience, and attention to detail. By taking into account your partner's tastes, making a thoughtful choice about the stone and metal, as well as staying within your budget, you are sure to find a ring that symbolizes your unique love story. Remember that the value of the ring lies not in its price tag, but in what it represents — a commitment to a shared future, filled with love and joy.