We all have different objectives when we travel. Some people like to lounge poolside and sip frozen drinks, while others have to be moving around and doing something. Some people prefer super modern and industrialized locations, while others gravitate towards historically significant sites. If you find yourself in this latter category, there are a handful of destinations you must add to your travel bucket list. They include:
1.Machu Picchu, Peru
When it comes to ancient history, few places in the world can hold a candle to Machu Picchu. This Incan citadel, which was built in the 15th century, is located high in the Andes Mountains above Peru. Exactly what it was used for remains a mystery, but there are plenty of interesting theories.
Machu Picchu is worth seeing for both its history and its beauty. But in order to get there, you'll have to do some planning – and it's not a good idea to wait until the last minute. It's typically recommended that you buy your tickets at least six months in advance. And if you want to do the Inca Trail hike, it often fills up a year in advance.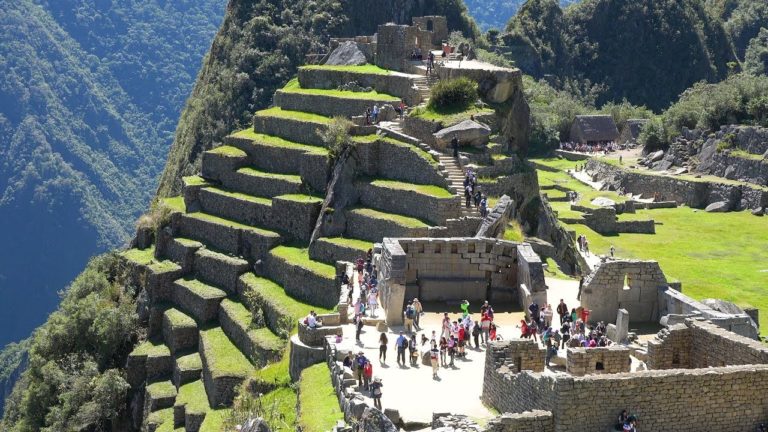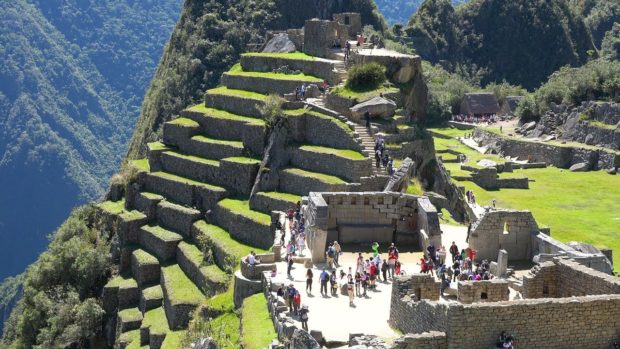 2.Cairo, Egypt
Cairo is an experience unlike any other. It was one of the world's first megacities – and remains one to this day.
While Cairo is very much a modern city today, it's also one of the most historically-rich areas in the entire world. It's like a history textbook that's come to life. You have the Pyramids of Giza, The Egyptian Museum, Al-Azhar Mosque, Old Cairo, the Khan el-Khalili outdoor shopping market, Bab Suweila, and so much more.
If you're going to see Cairo – do it the proper way. Schedule a private guided tour with an Egyptologist who can make the experience more informative, engaging, and meaningful.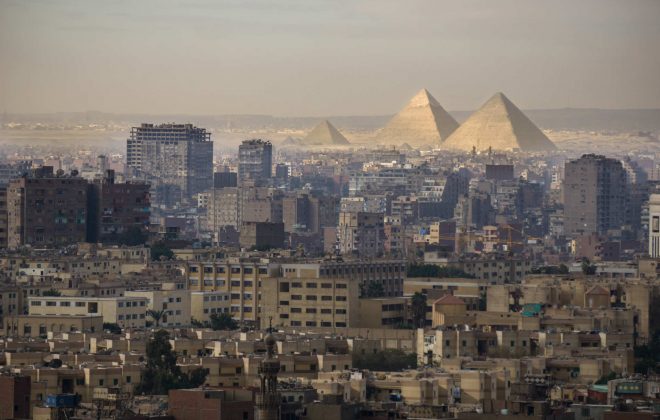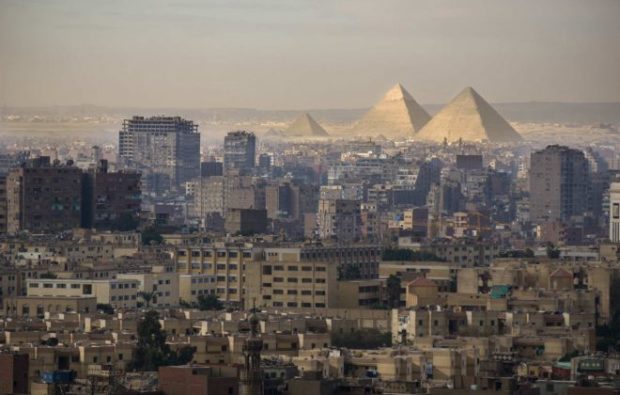 3.Williamsburg, USA
While American history doesn't trace back nearly as far as the Egyptians or Incans, there's still plenty to see and experience. For those interested in colonial history, Williamsburg, Virginia is the place to be.
There's plenty to see in and around Williamsburg – including Historic Jamestowne, Bassett hall, the Governor's Palace, and the George Wythe House. But Colonial Williamsburg is, without a doubt, the ideal place to spend your time – especially if you're traveling as a family!
In Colonial Williamsburg, you'll step back in time to the dawn of America. You'll see rich historic preservation, experience engaging reenactments, sit with national relics, and enjoy great food. It's definitely worth adding to the bucket list!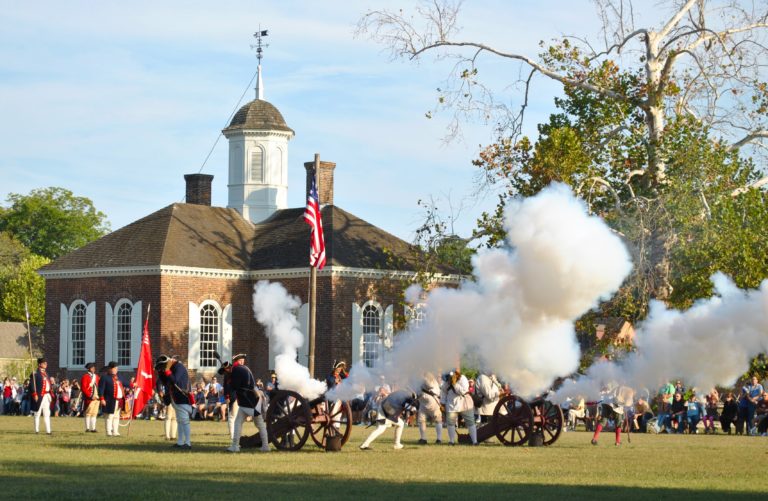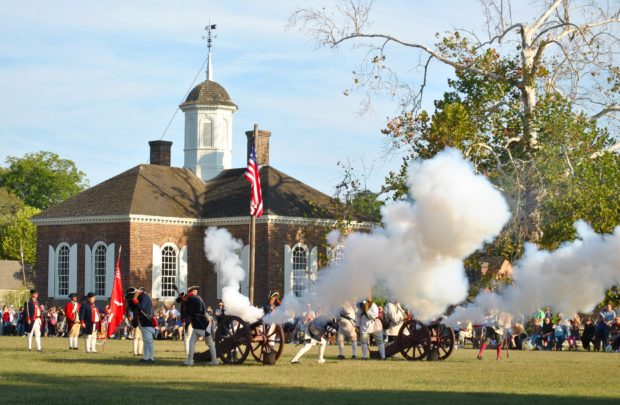 4.Athens, Greece
Athens, which is the capital of Greece, is also one of the world's most historically relevant cities. It's marked by ancient architecture, preserved ruins, sculptures, art, and the renowned National Archaeological Museum.
Unlike some other destinations on this list, Athens is extremely convenient to get to and provides affordable options once you've landed. Top sites and landmarks include the Acropolis, Acropolis Museum, Parthenon, Temple of Hephaestus, and Plaka.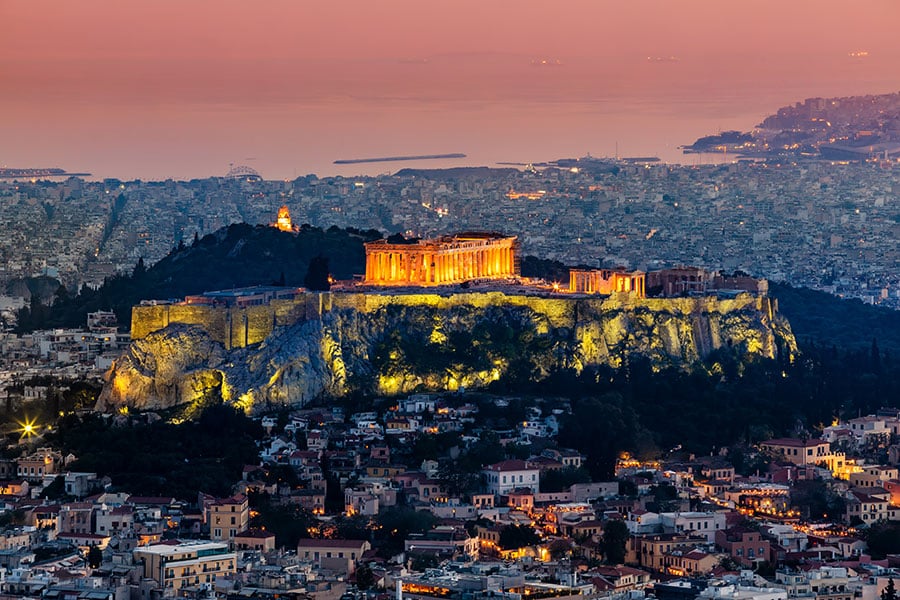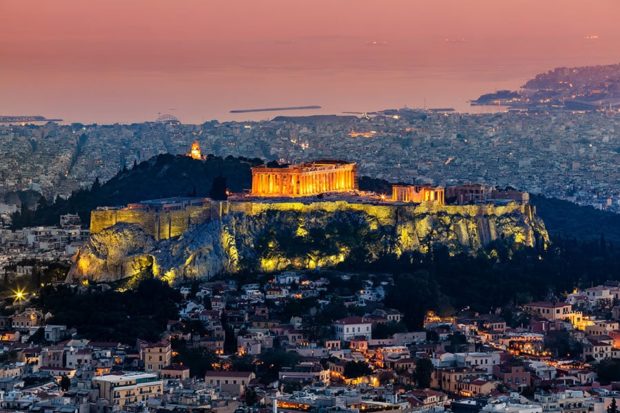 5.Petra, Jordan
Petra is one of the most famous archaeological sites in the world. It's located in the southwestern desert of Jordan and is dated around 300 B.C. Formerly the capitol of the Nabatean Kingdom, Petra still contains tombs, temples, intricate carvings, and beautiful pink sandstone cliffs.
The ideal time to visit Petra is during the spring or fall months (when temperatures are bearable). It's also worth checking out Petra during the evenings (Monday through Wednesday) when there are beautiful candlelight tours.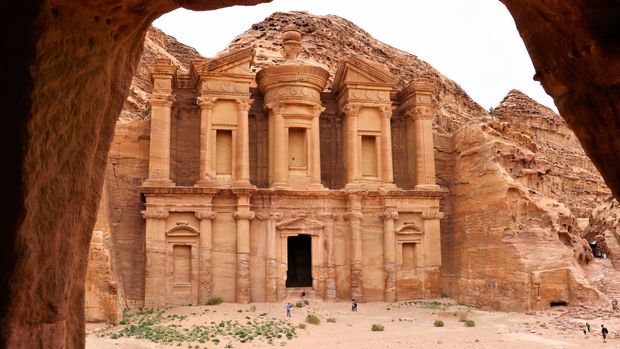 The Right Way to Travel
The key to good historical travel is perspective. While millions of people visit the aforementioned destinations every year, most people have no clue what they're looking at when they go. They'll read a plaque, listen to a guided audio tour, and then head on to the next line item on the itinerary. But this isn't any way to see a historically significant city or site.
If you want your travel to be meaningful, you should spend the weeks and months leading up to the trip learning about what you'll see. Read books, watch videos, listen to podcasts, and browse online forums. Not only will this make you more informed, but it'll help you appreciate the experience that much more.
You don't need to visit all of these destinations in a year. The important thing is that you start somewhere. Select the one that excites you the most and start planning your trip right away. Before you know it, you'll be lifting off the runway!